LASH NOW, PAY LATER 👀 WORLDWIDE SHIPPING 🌎 - FREE STANDARD SHIPPING ON ORDERS OVER $50 - FREE EXPRESS OVER $180 💫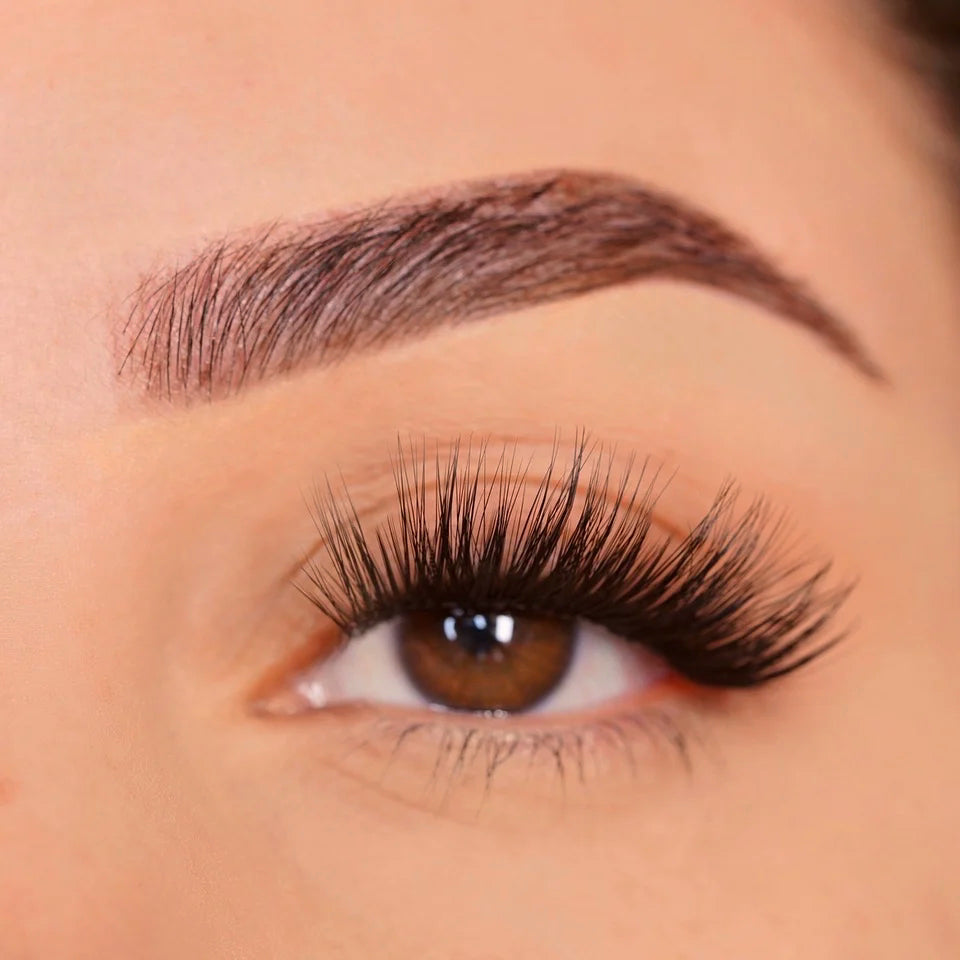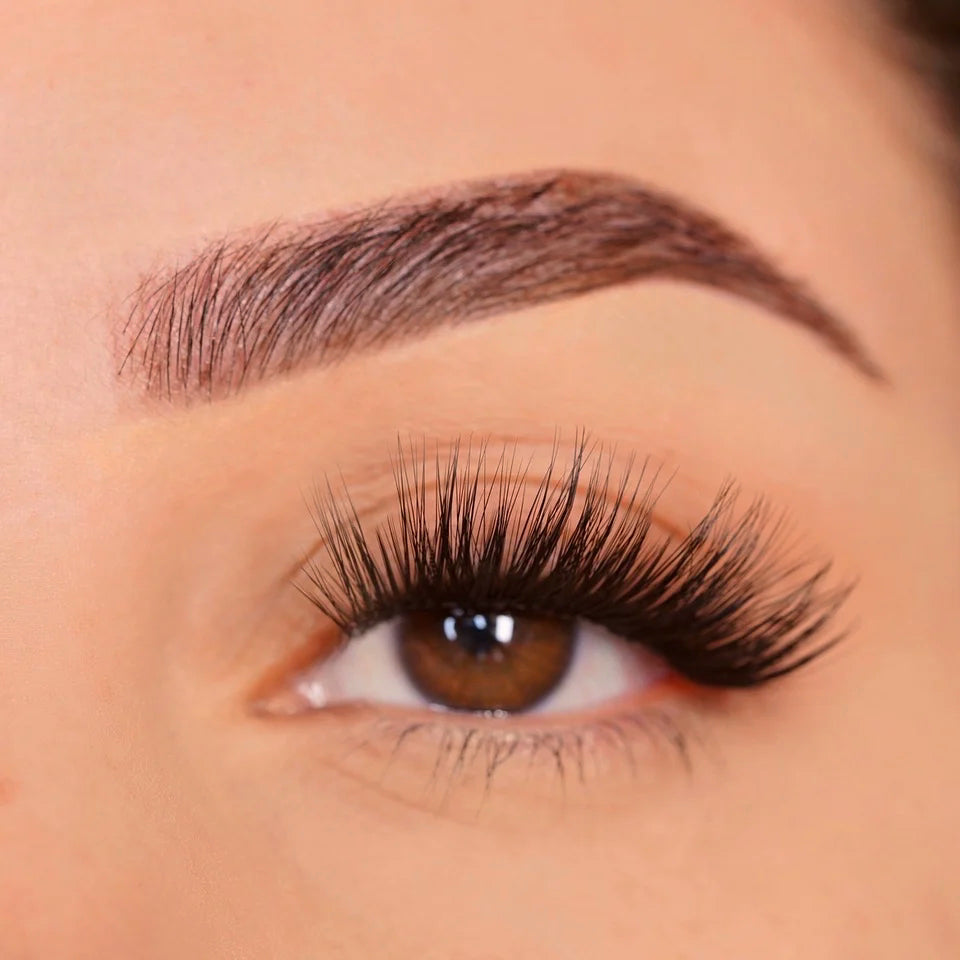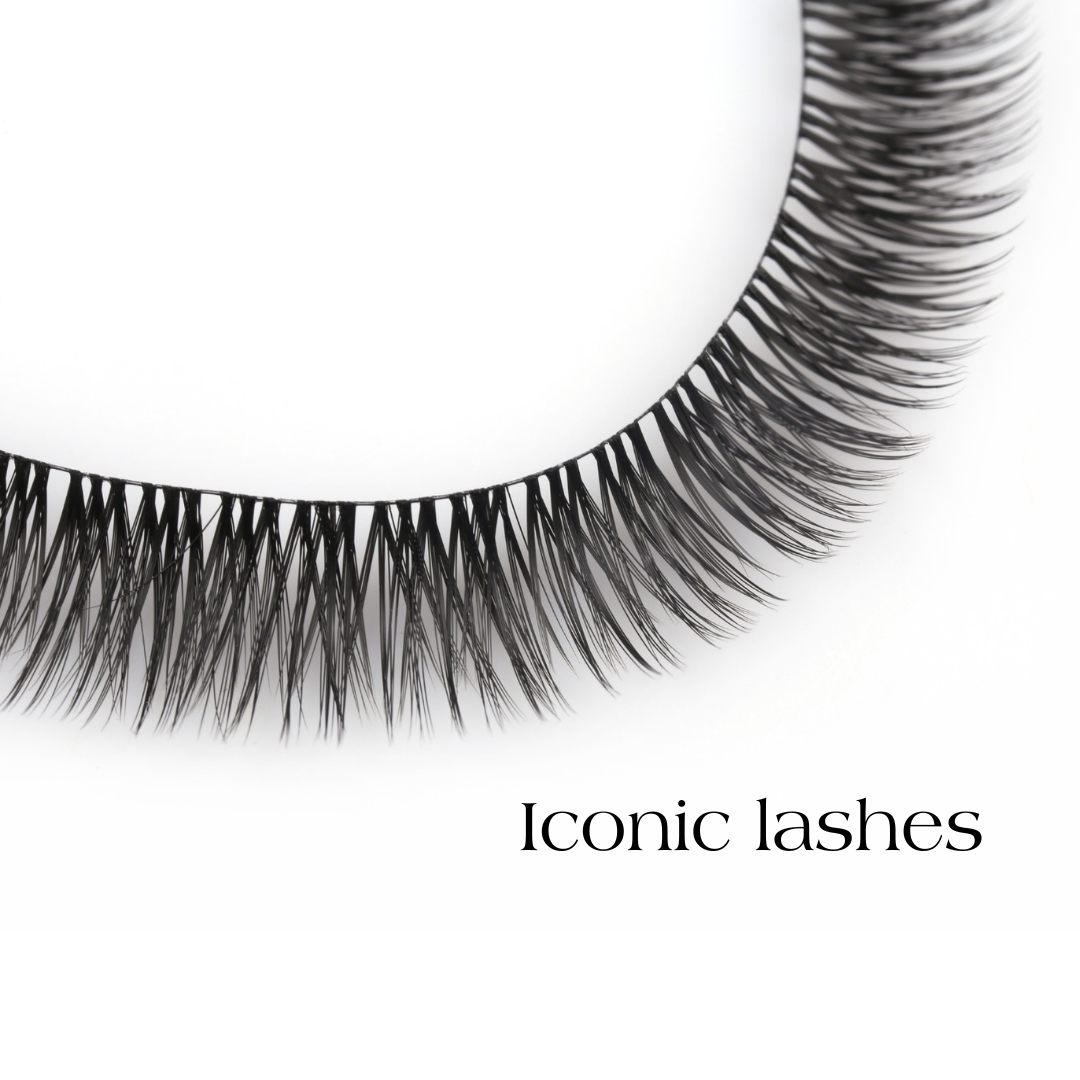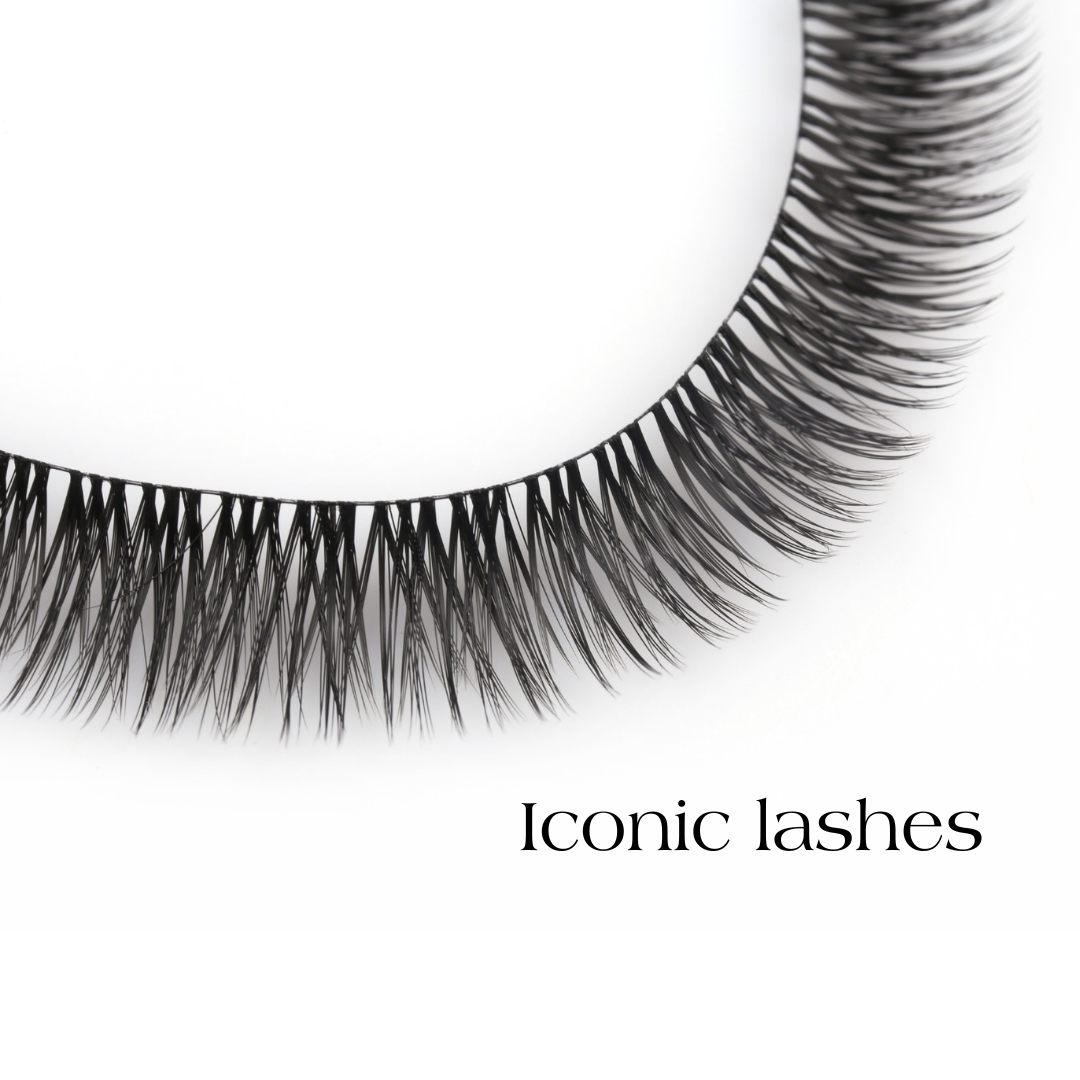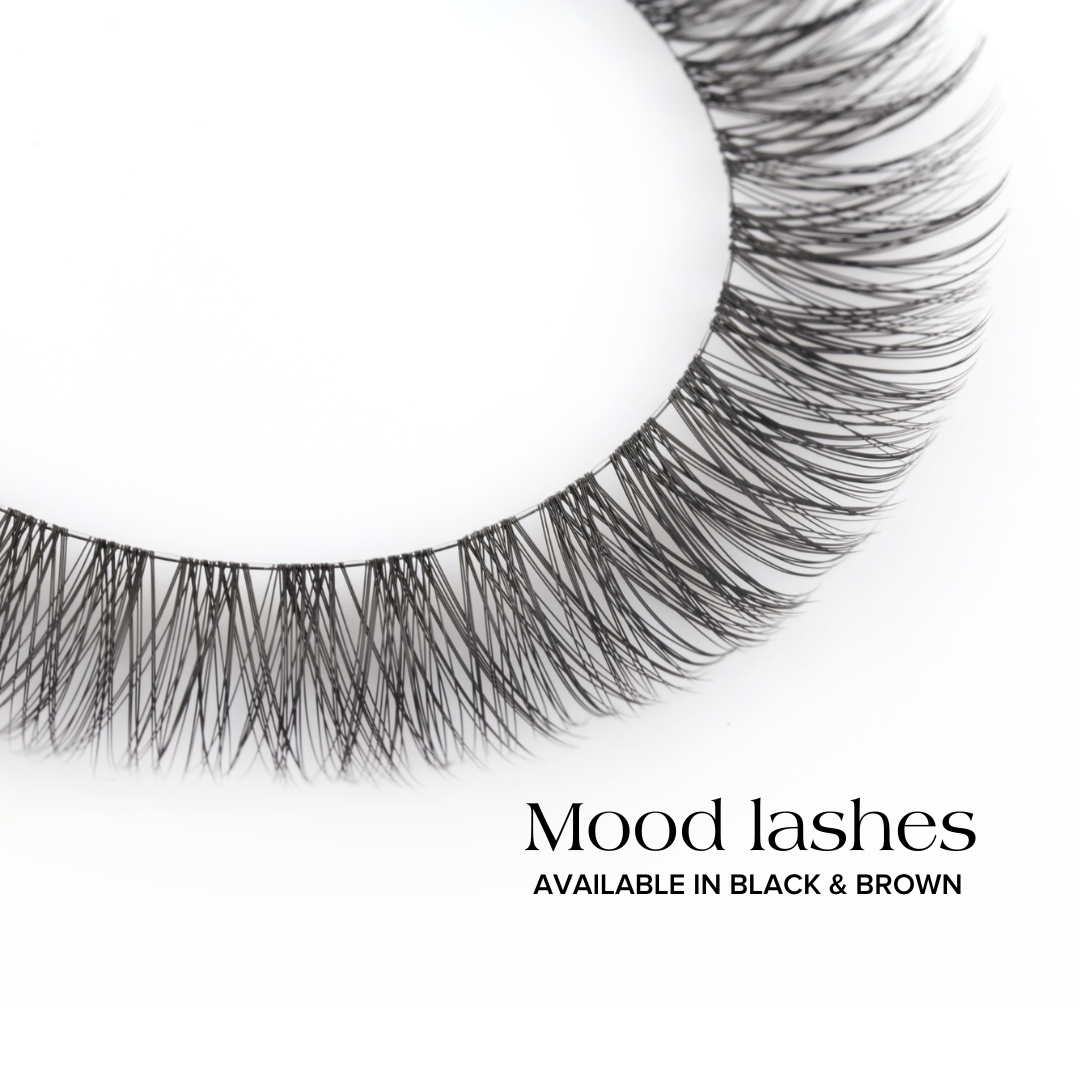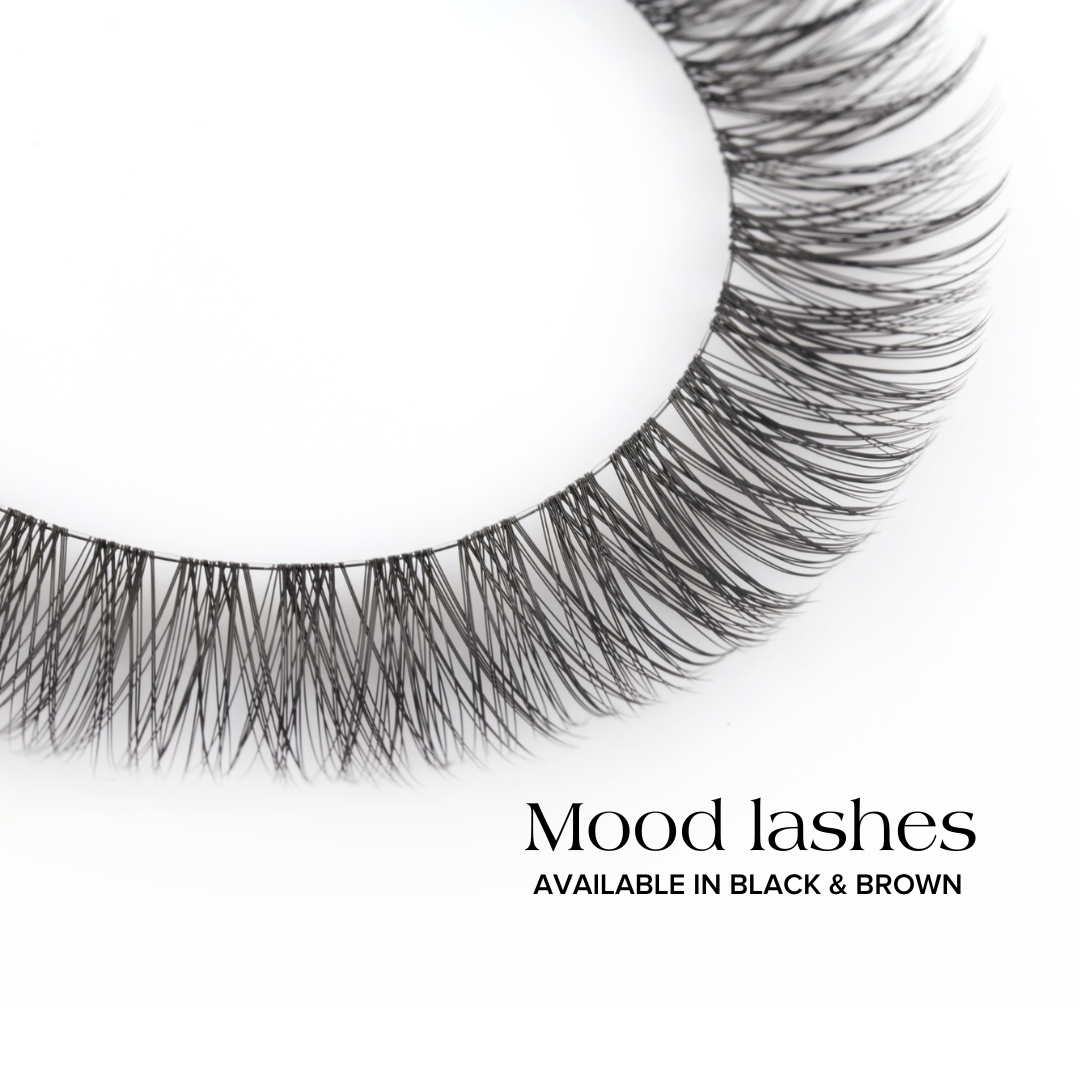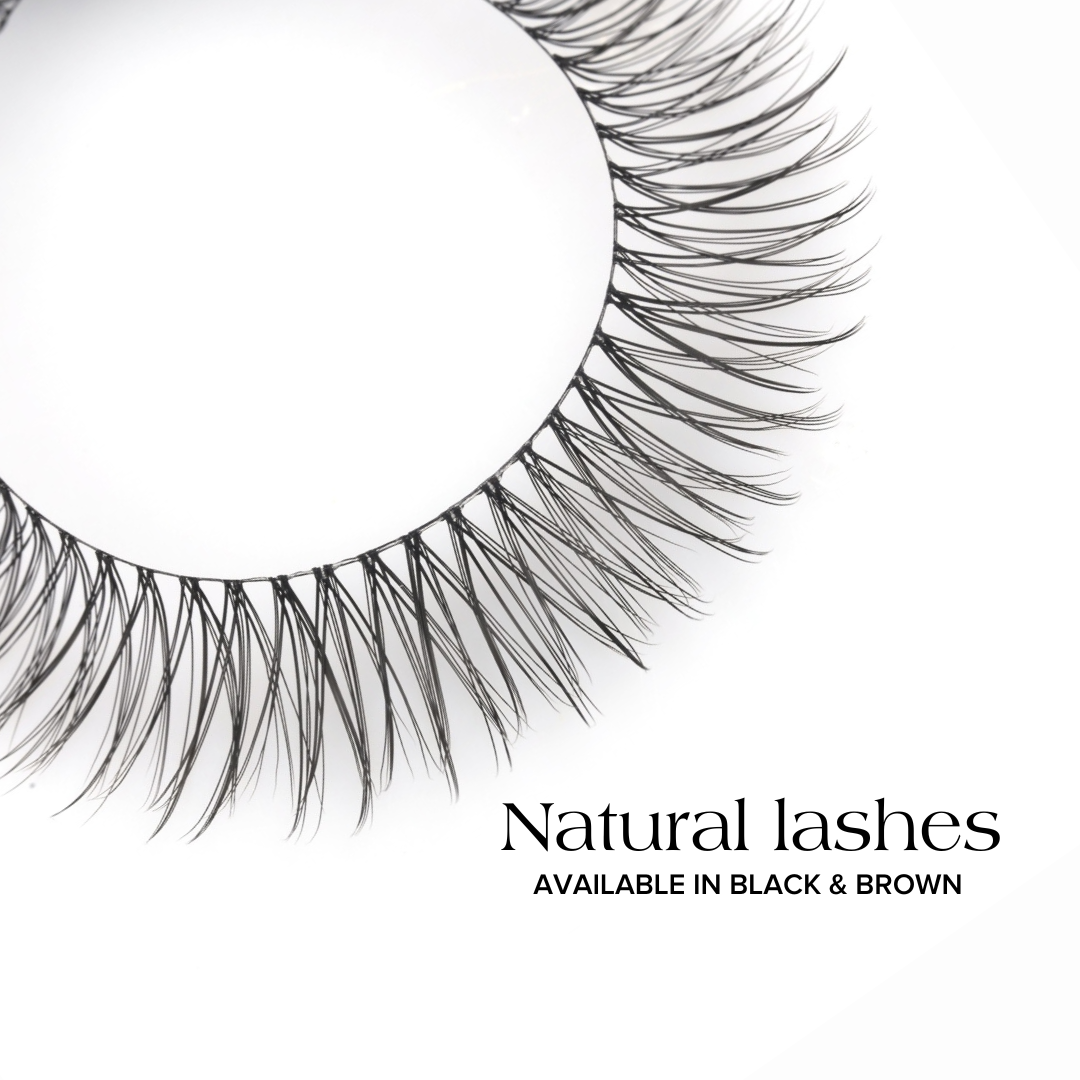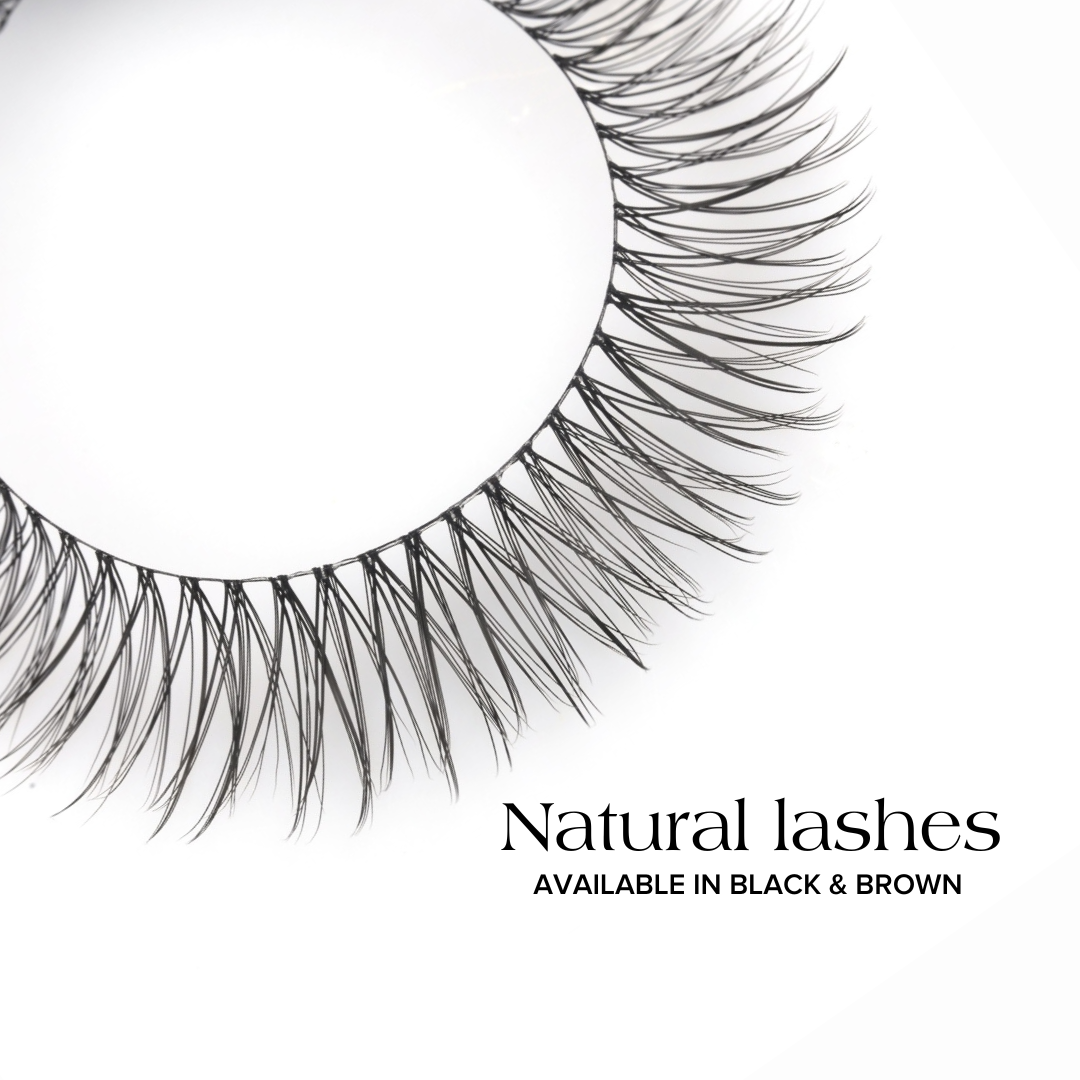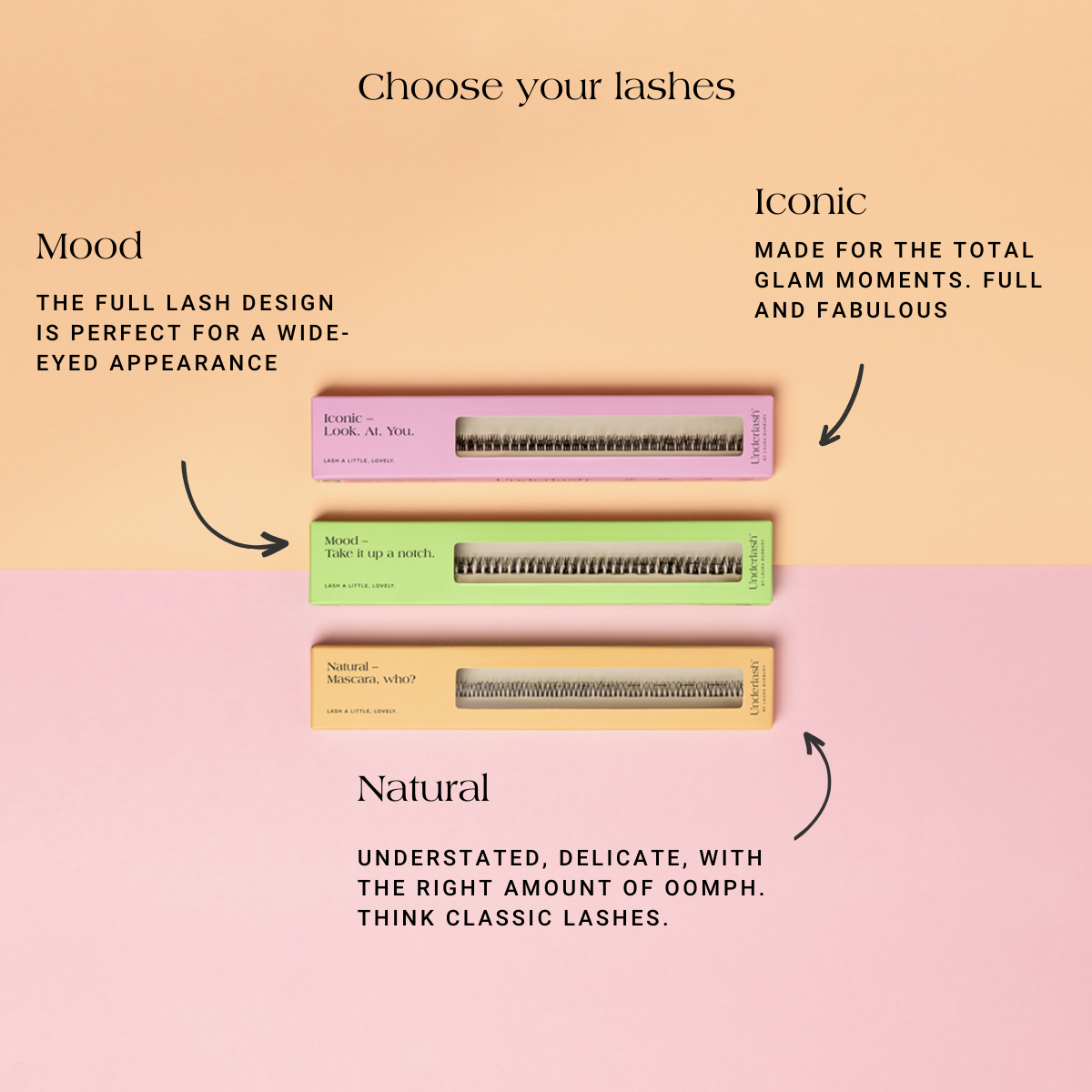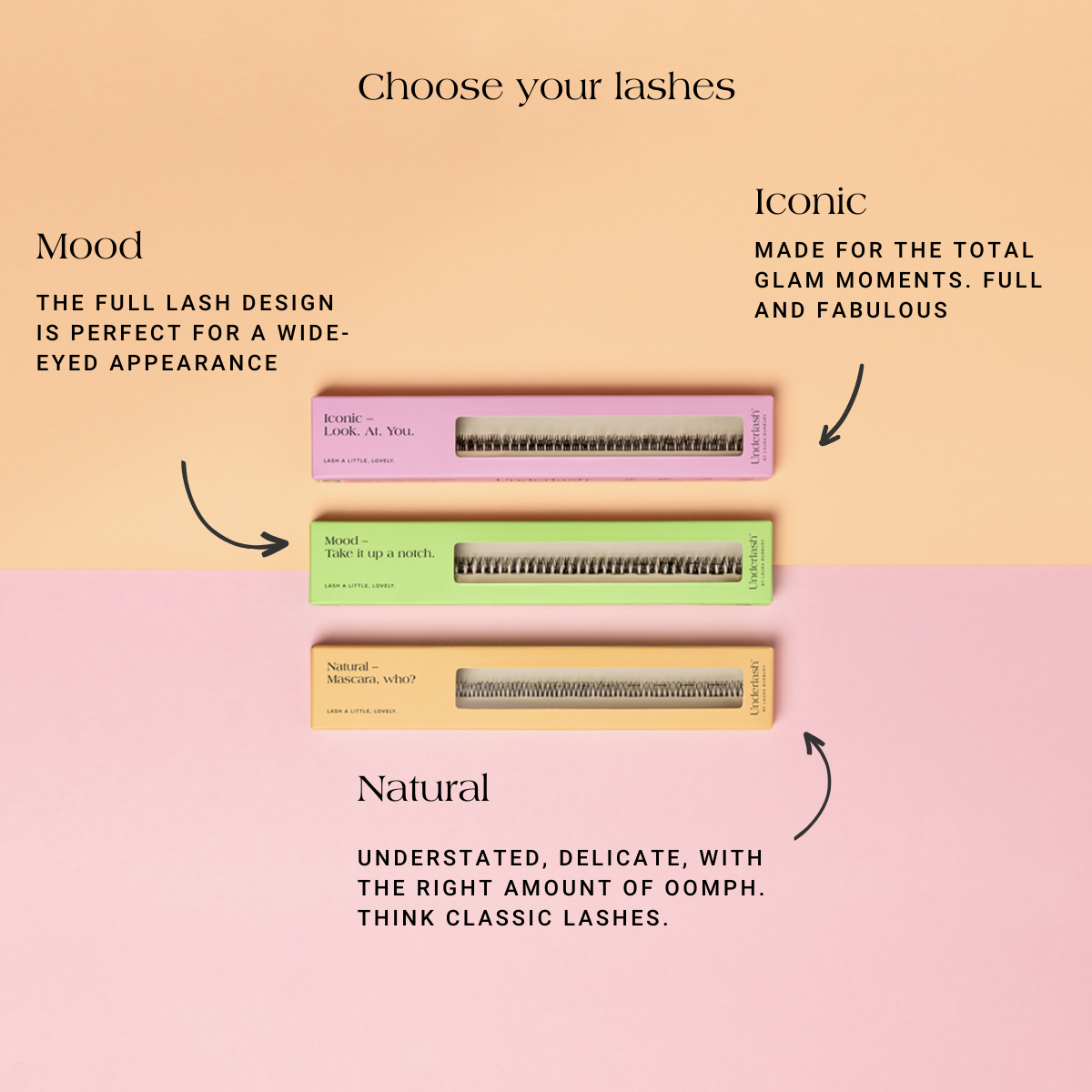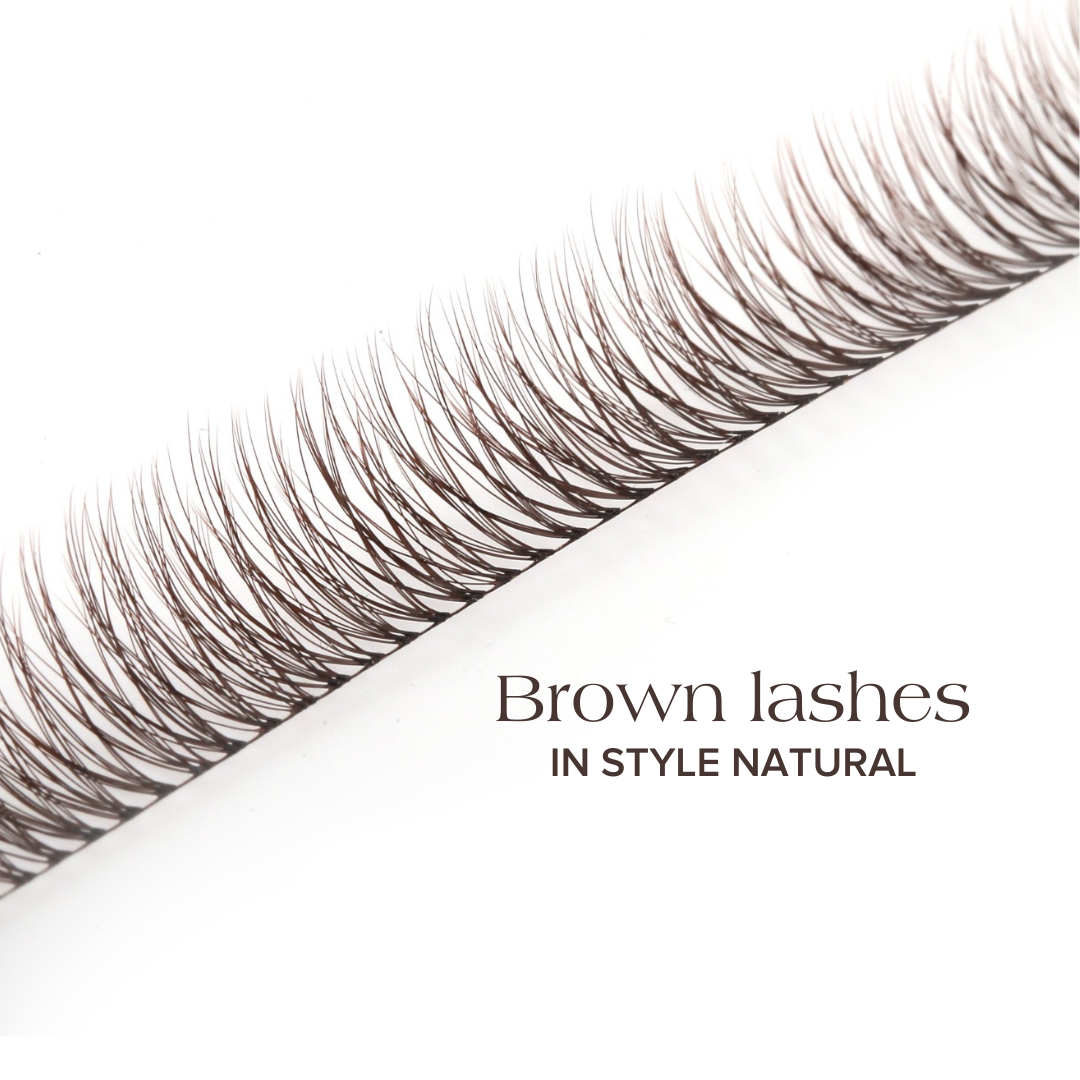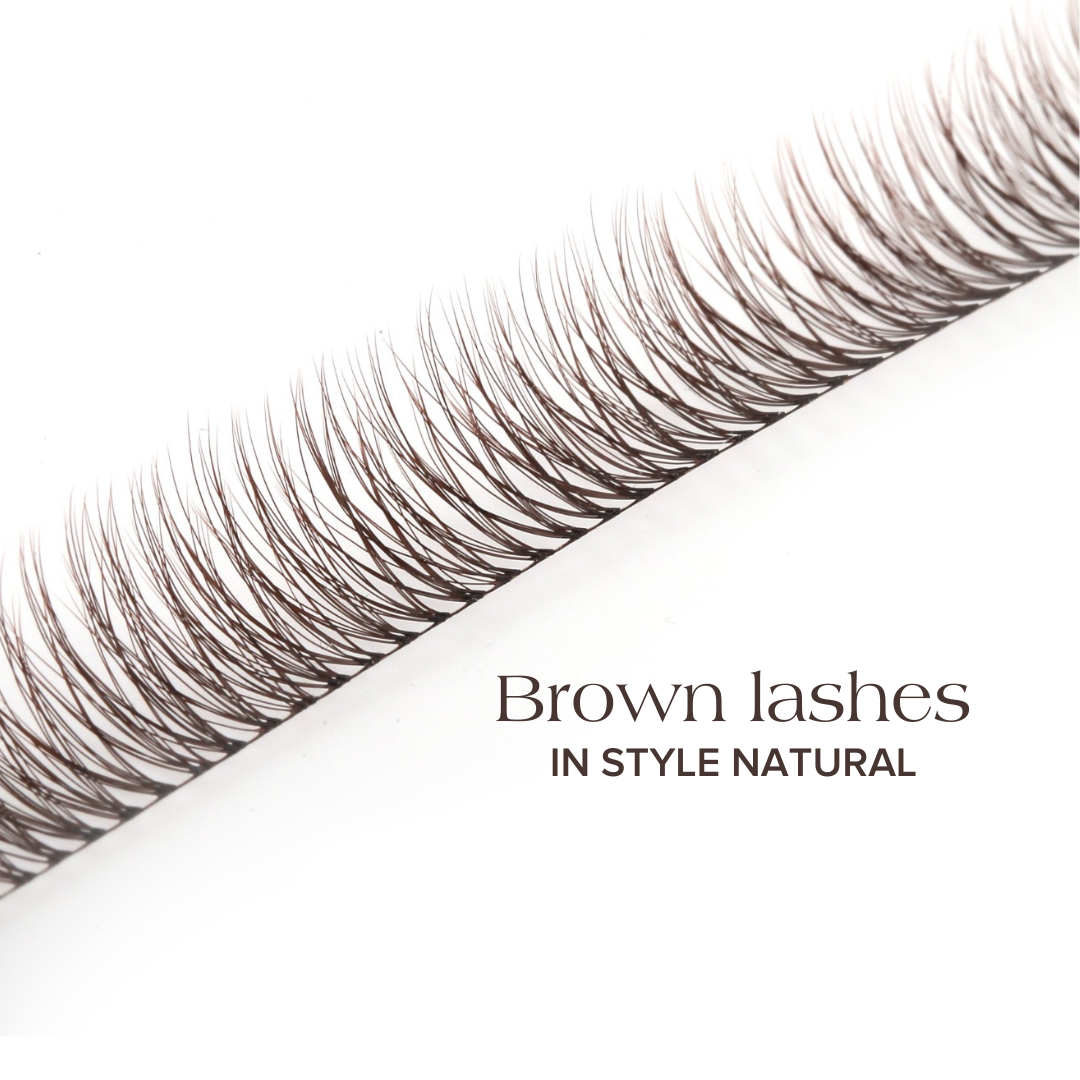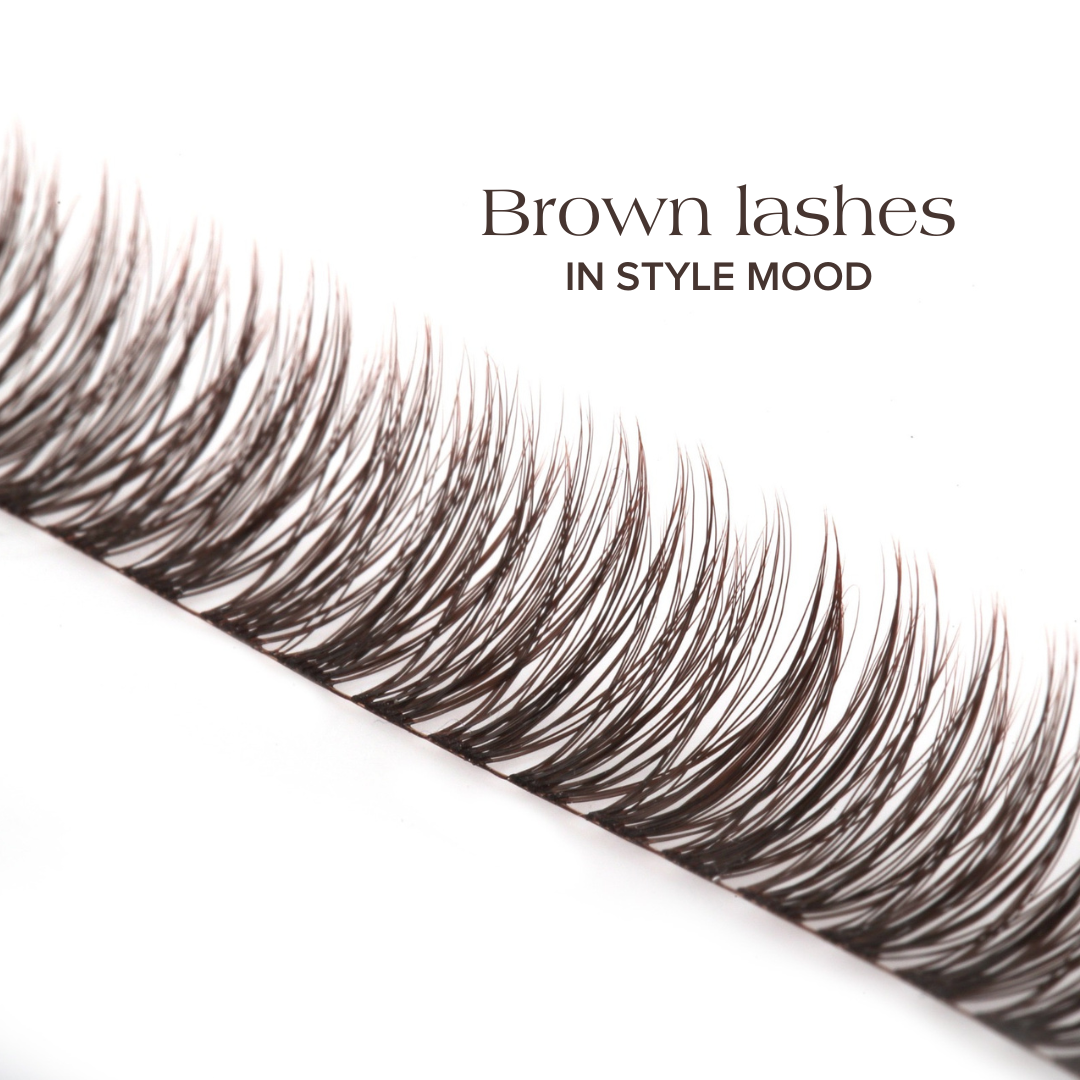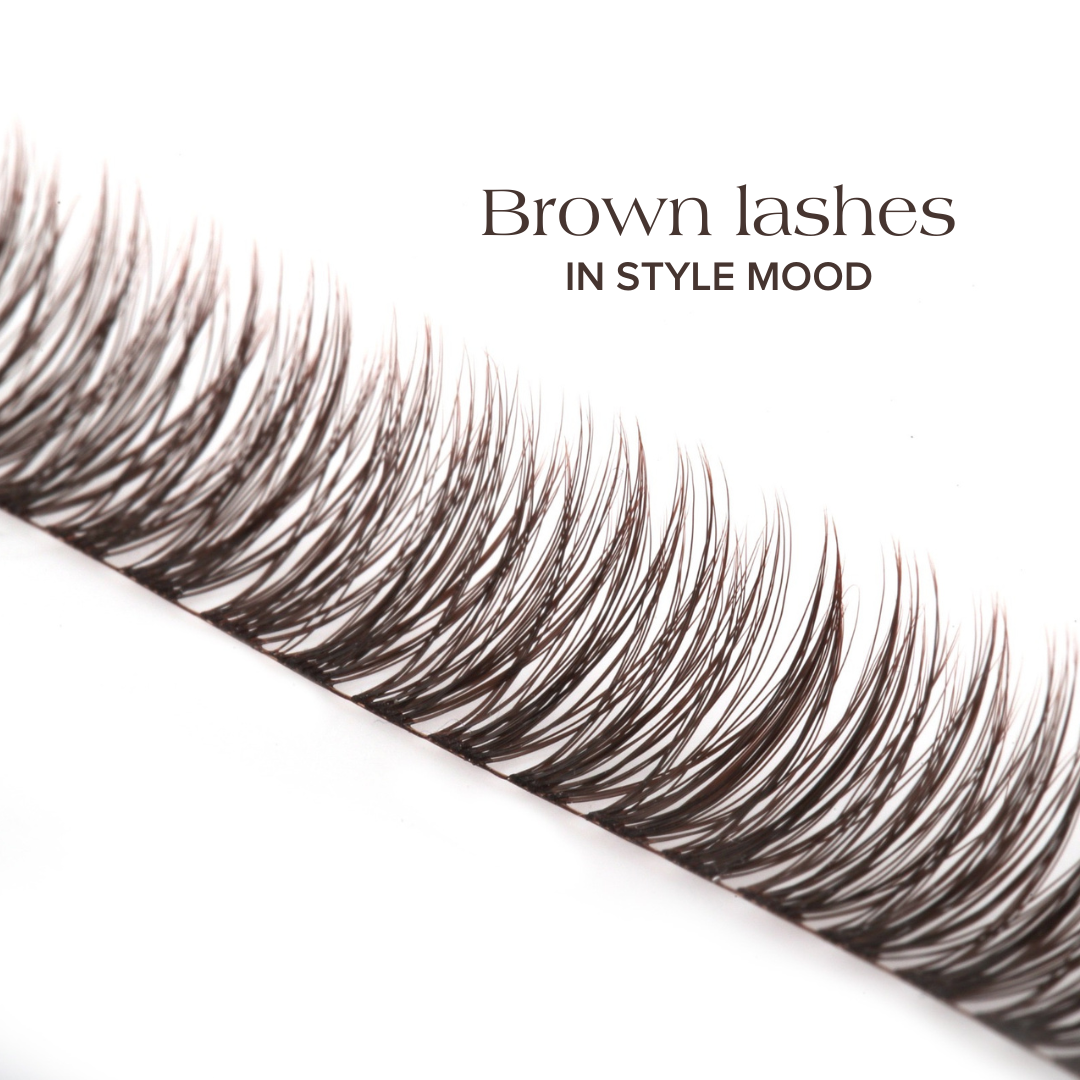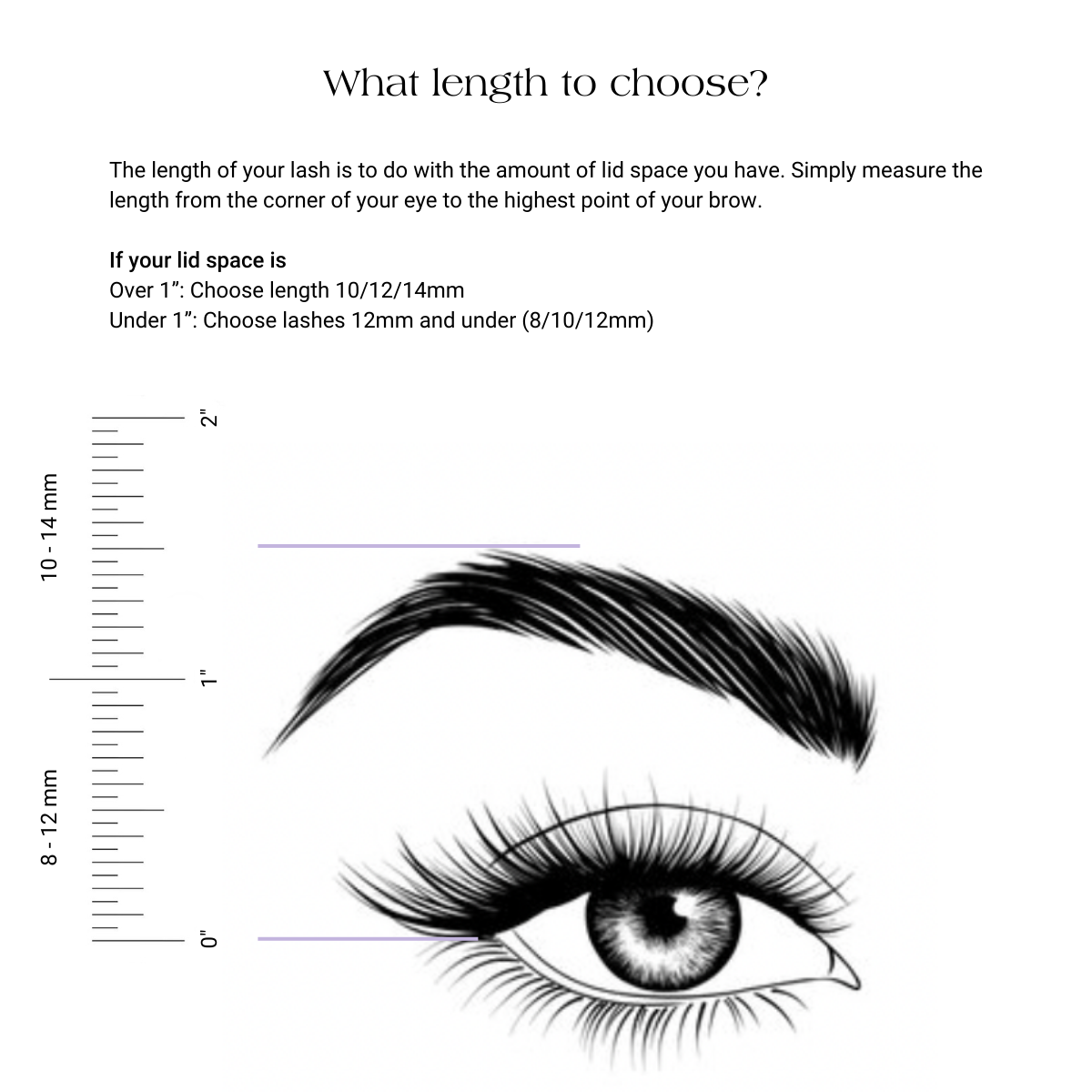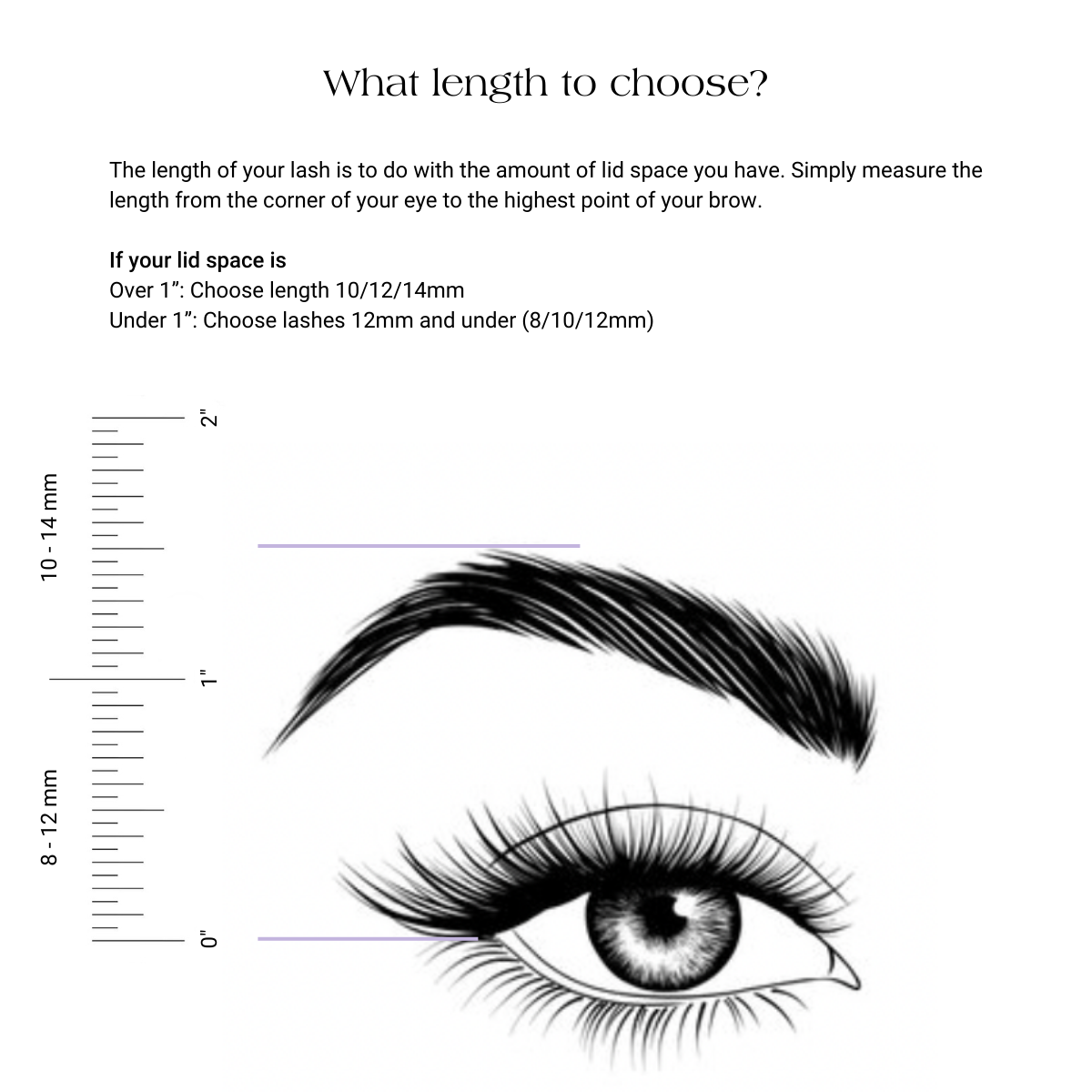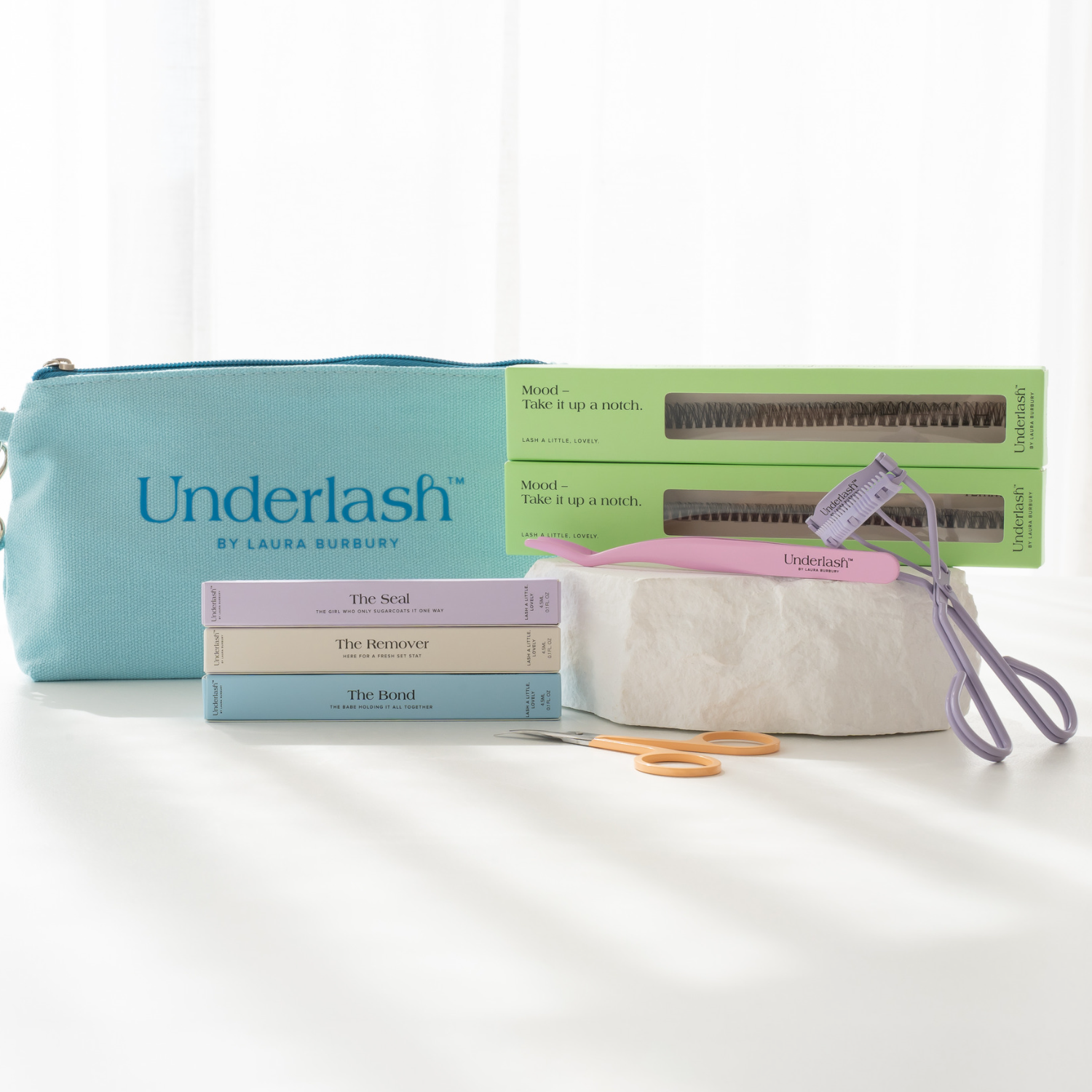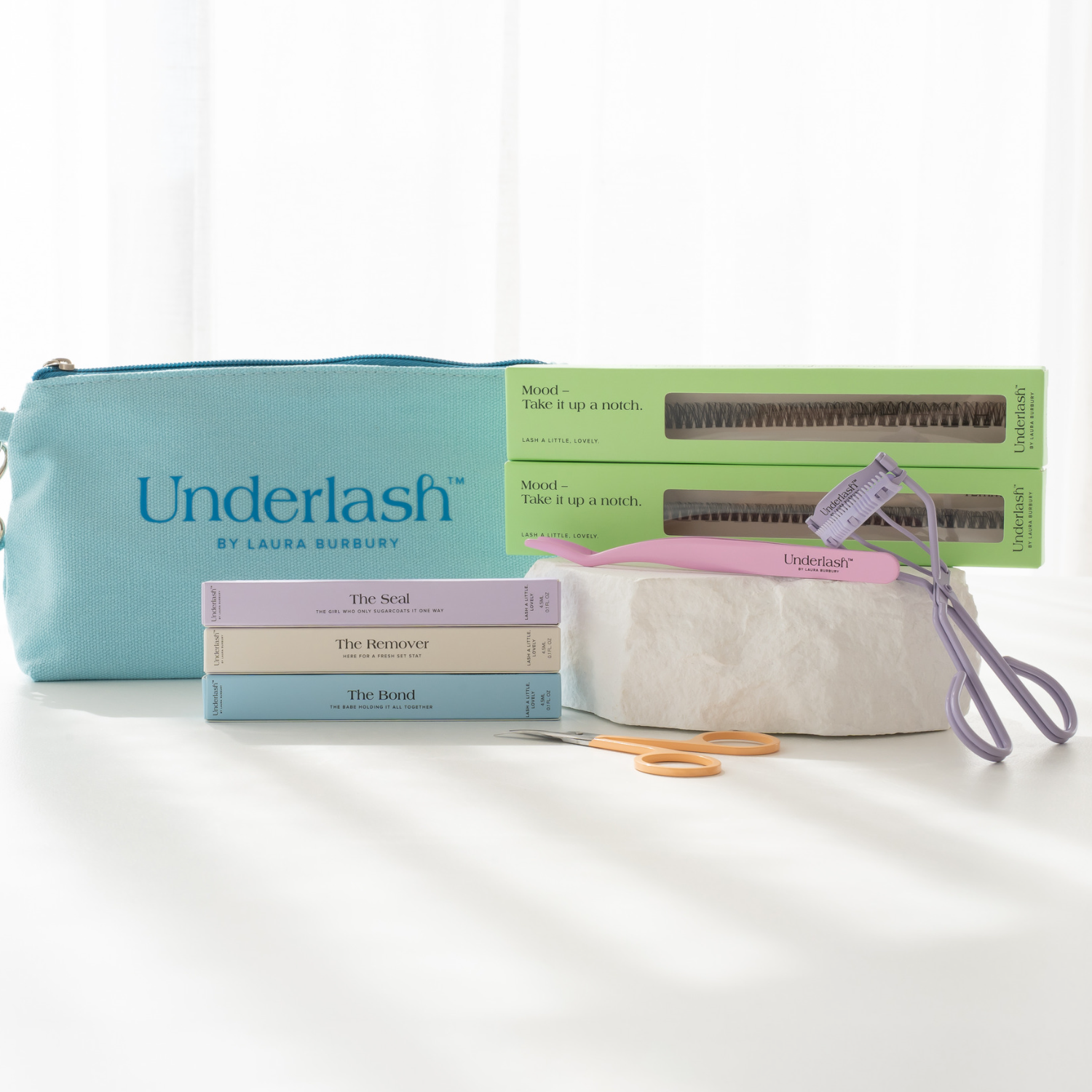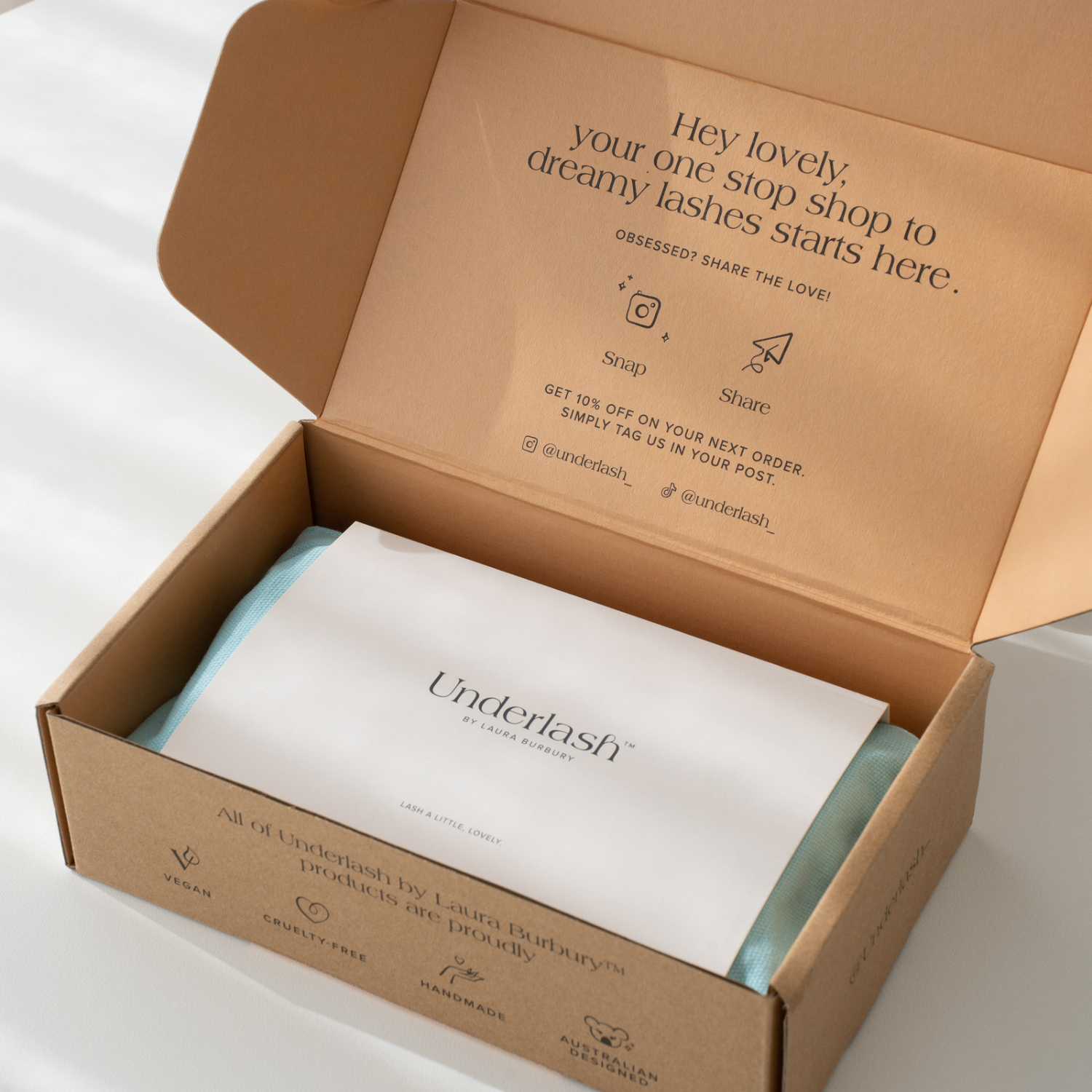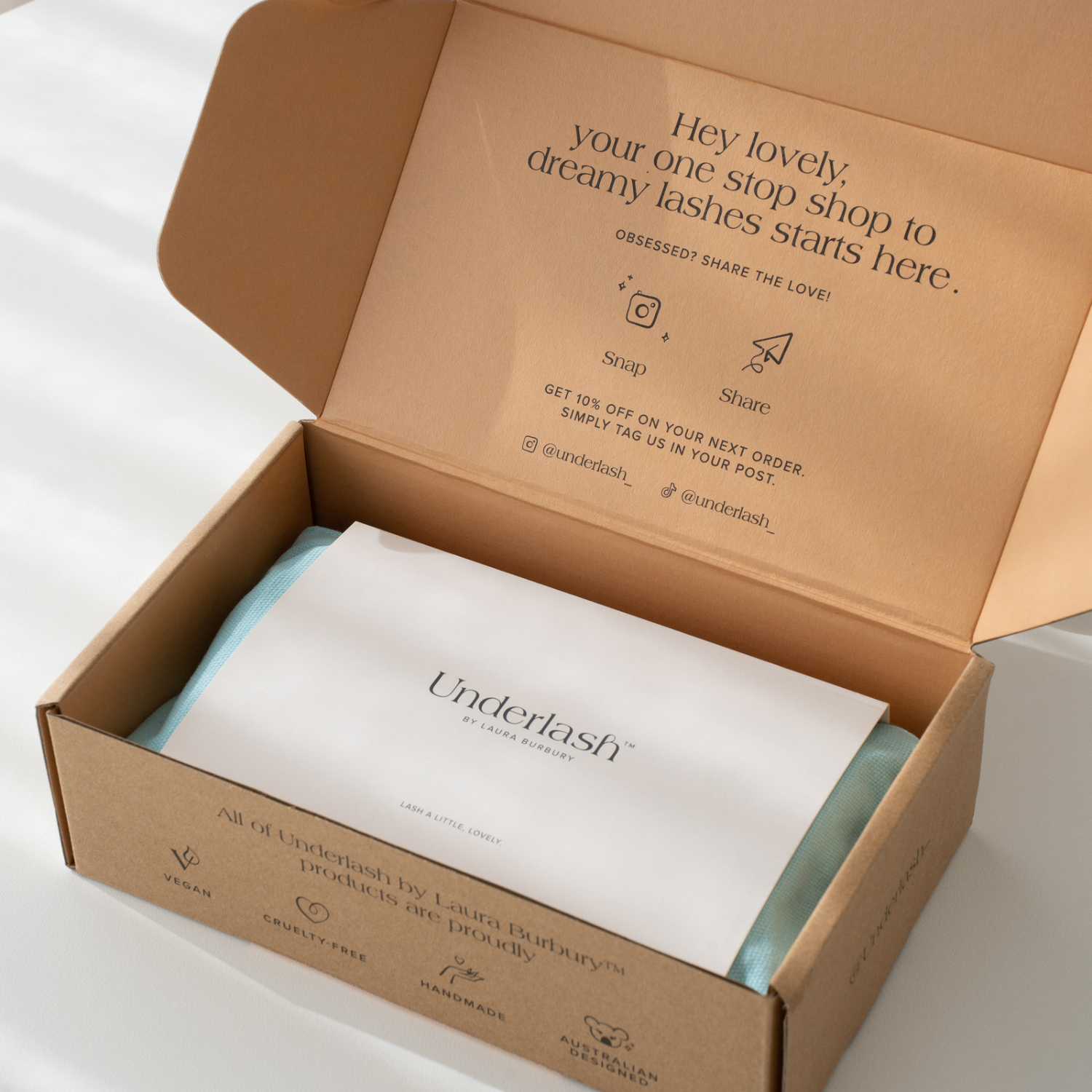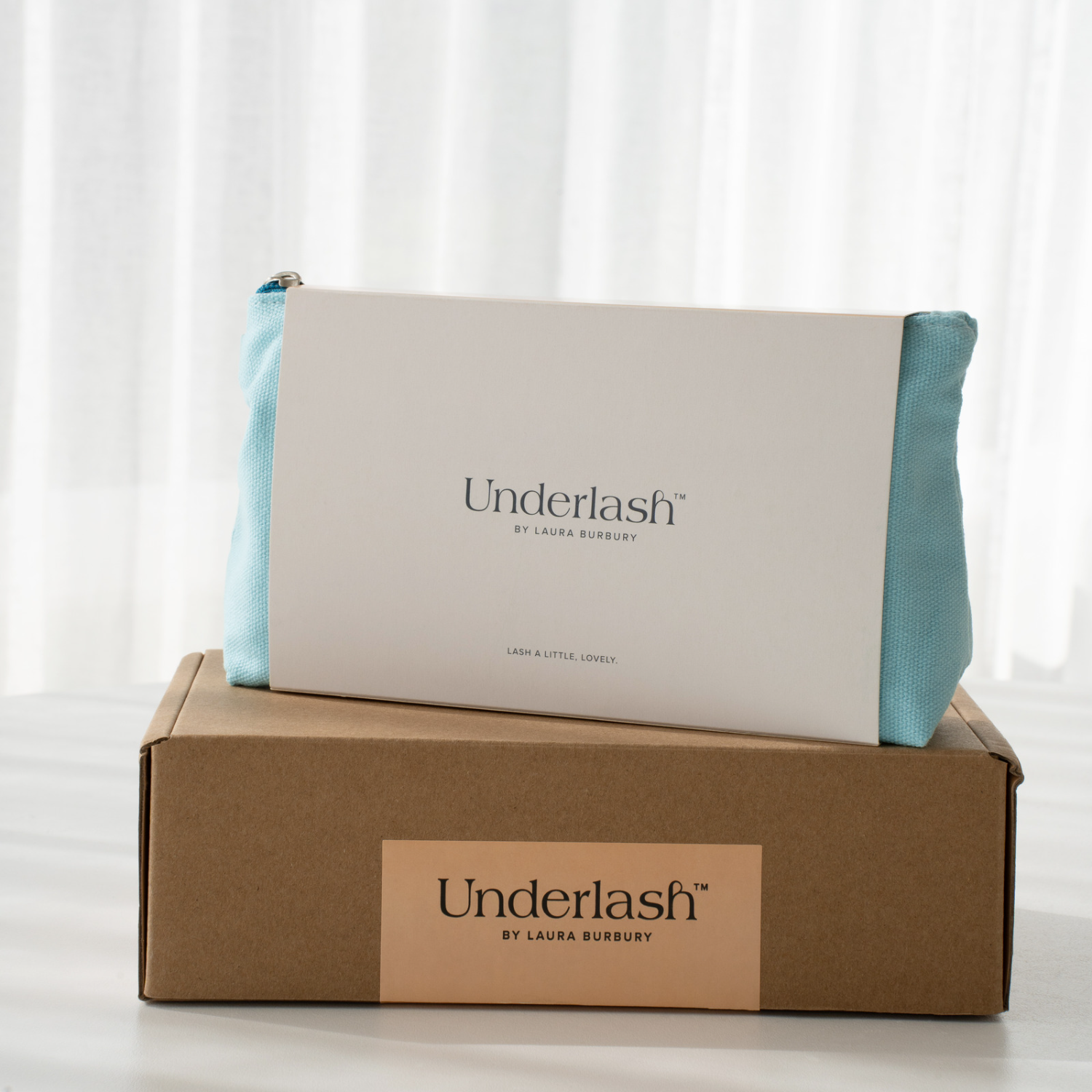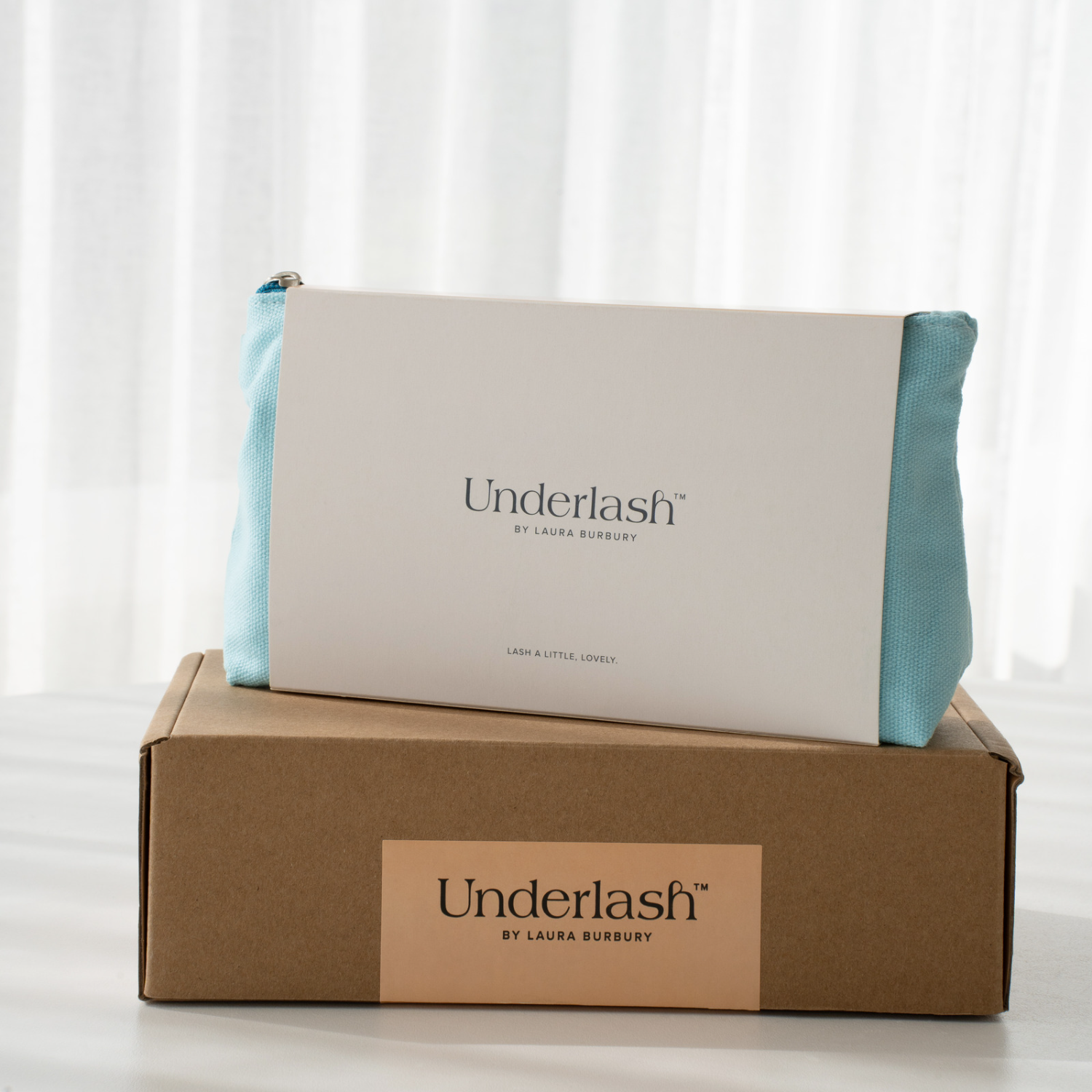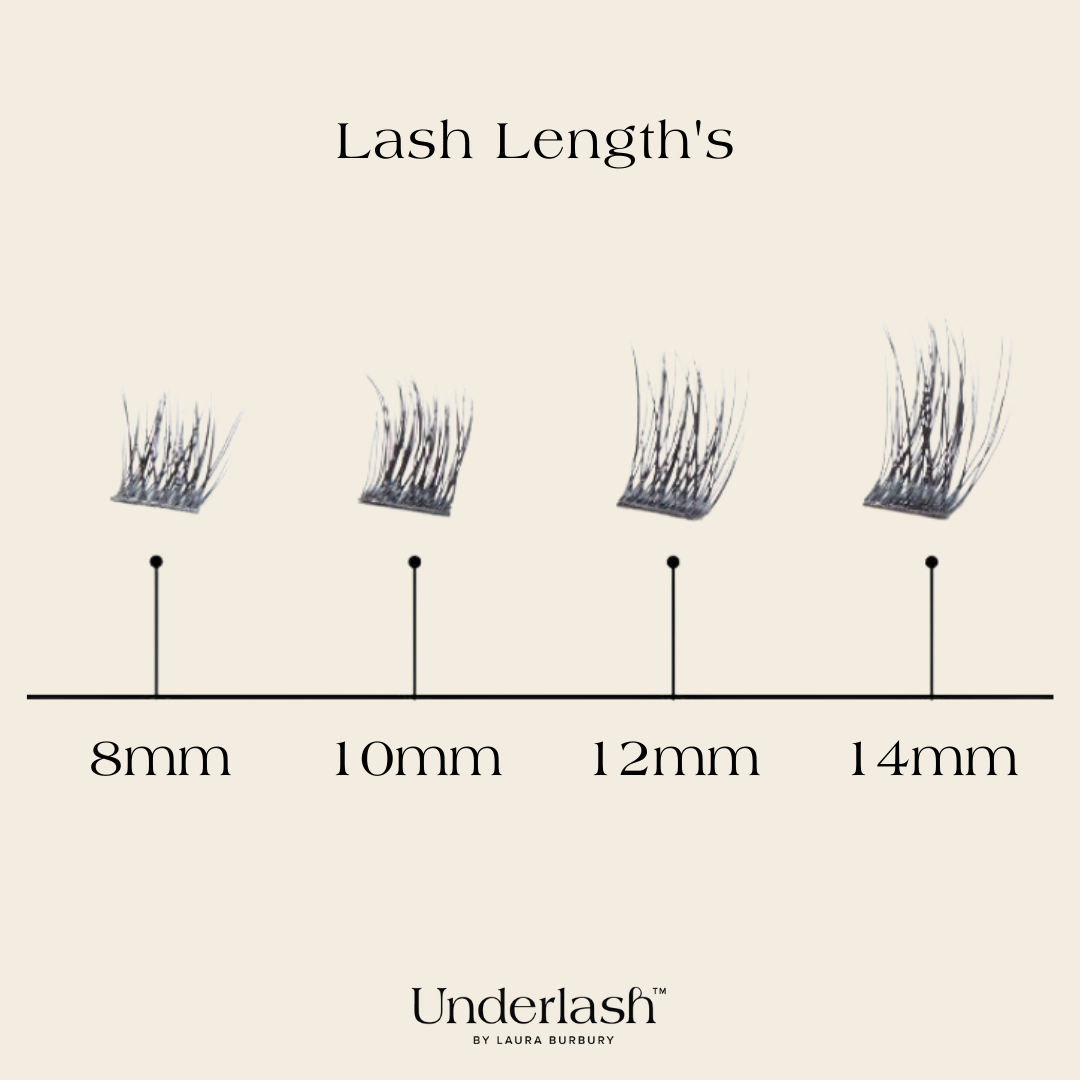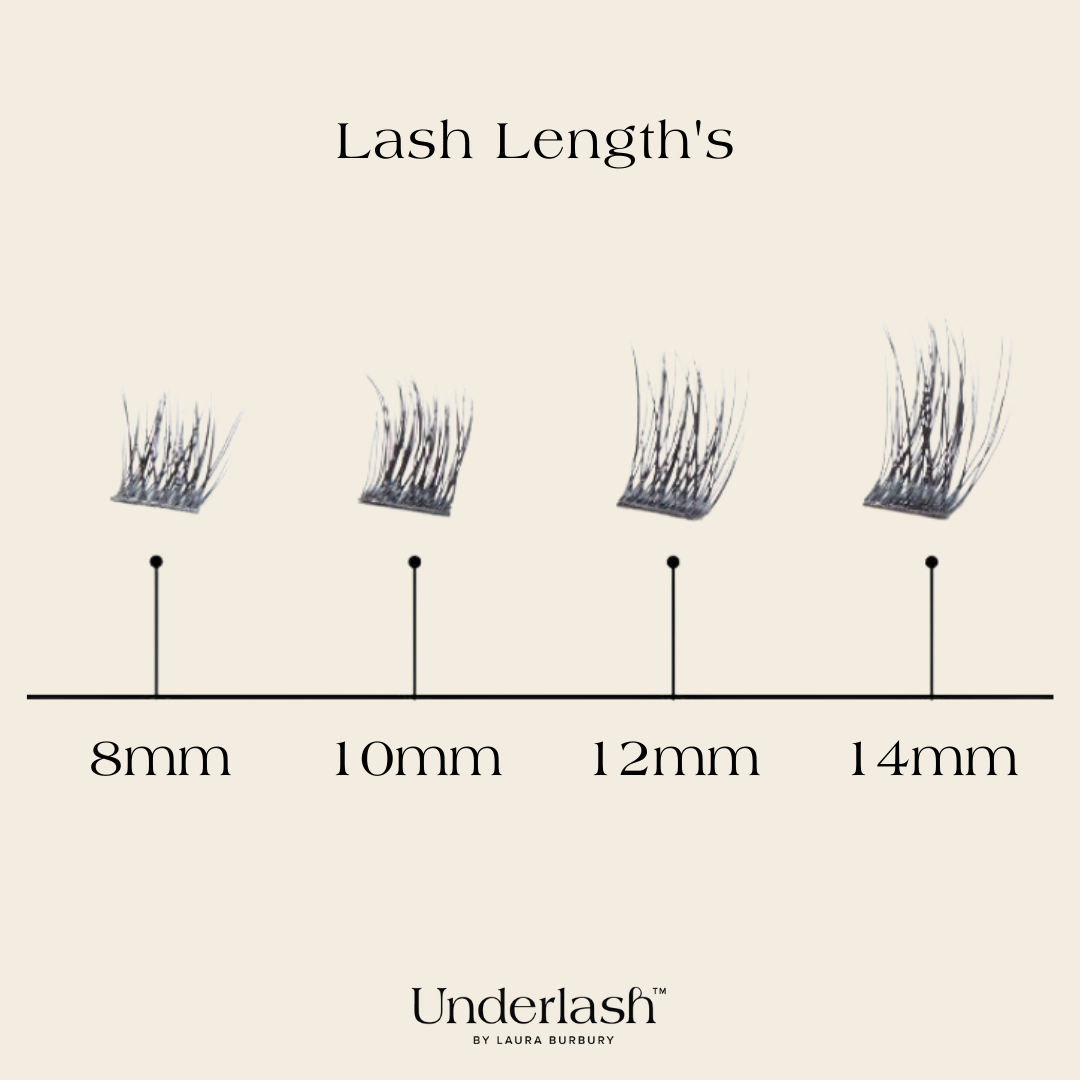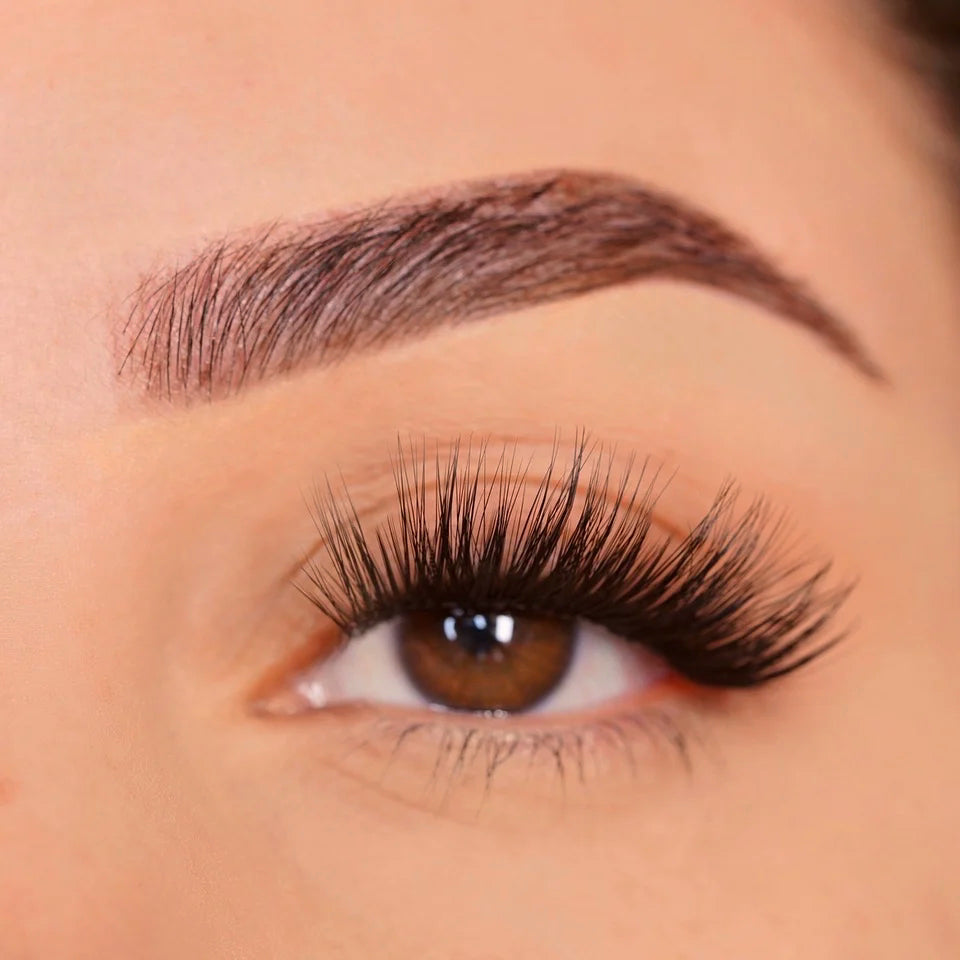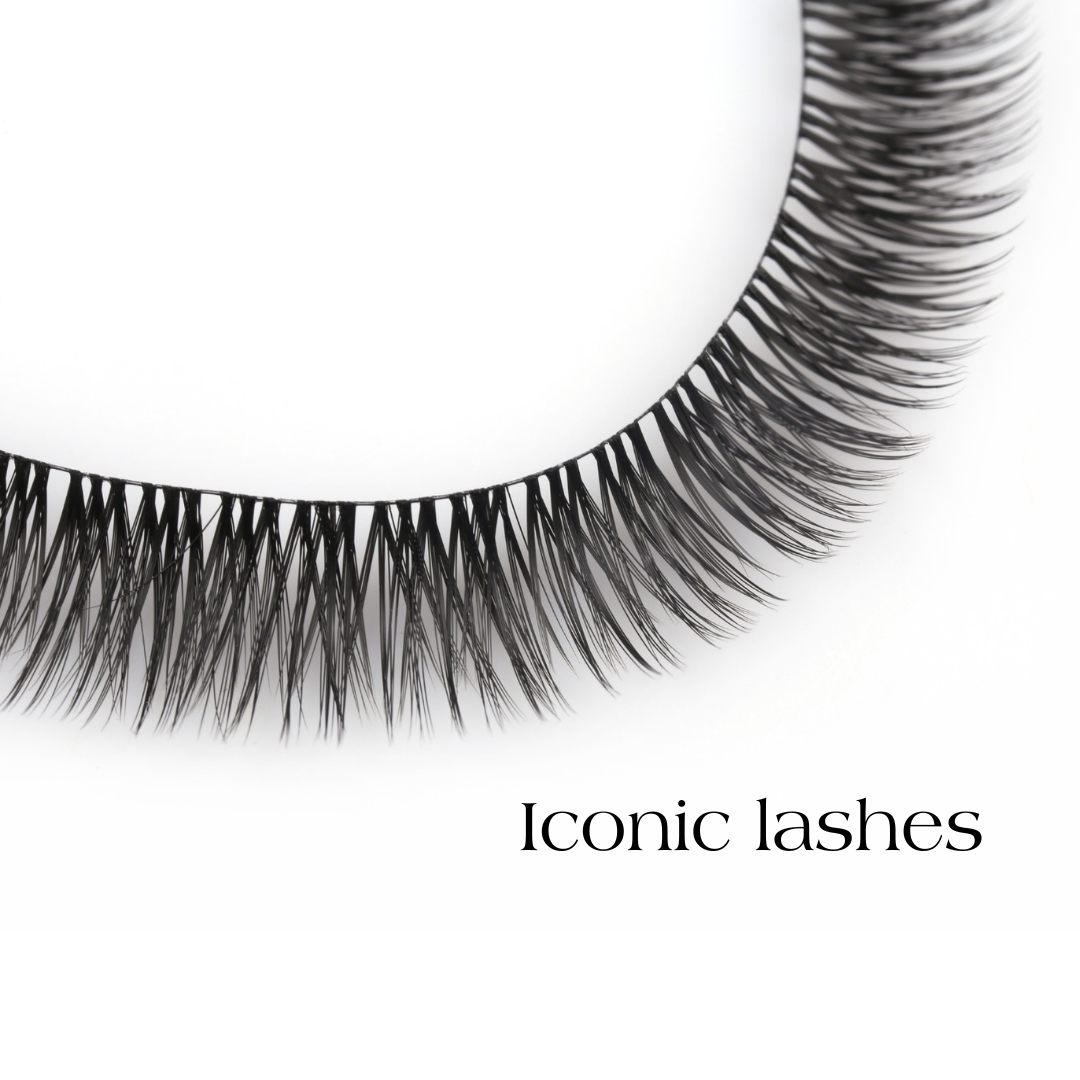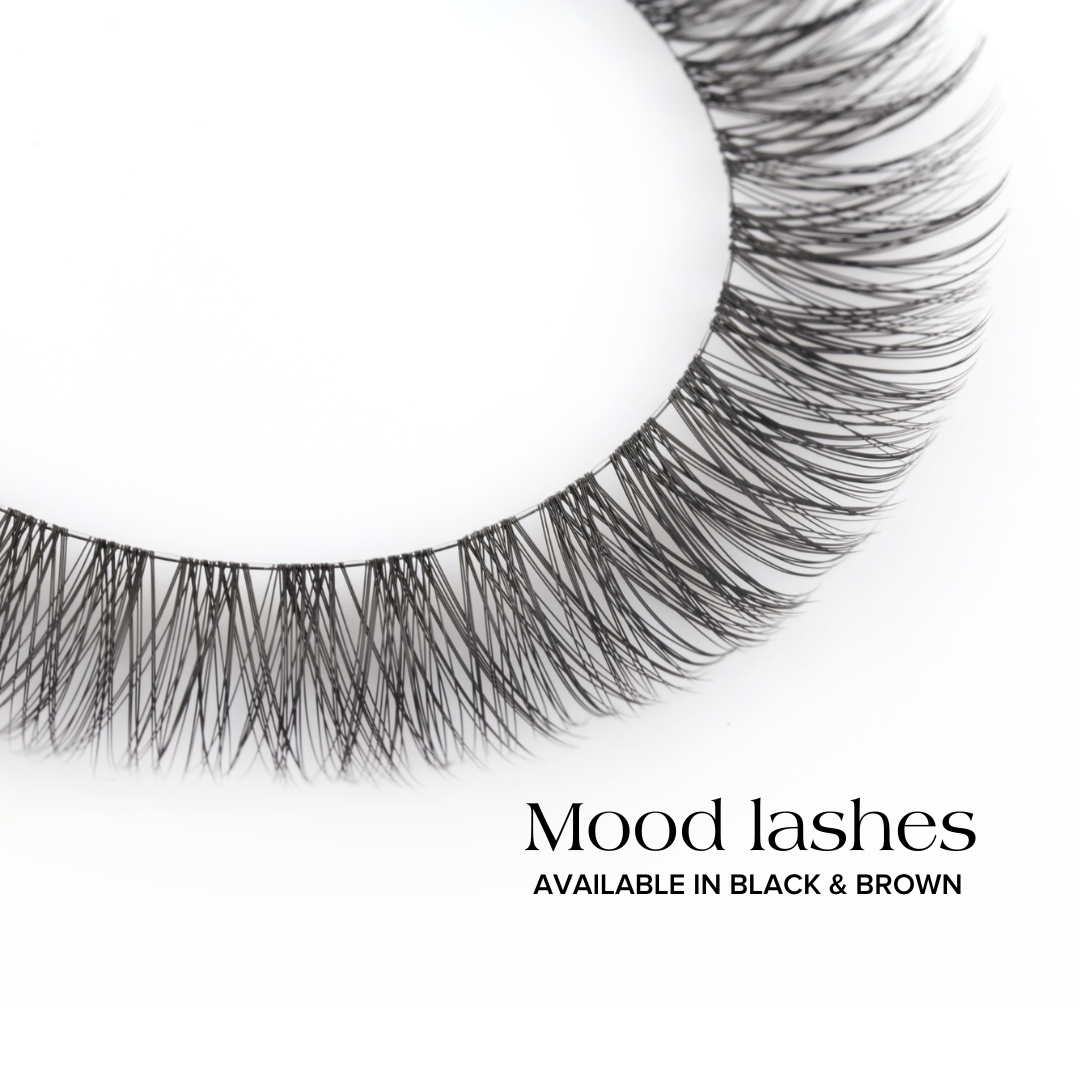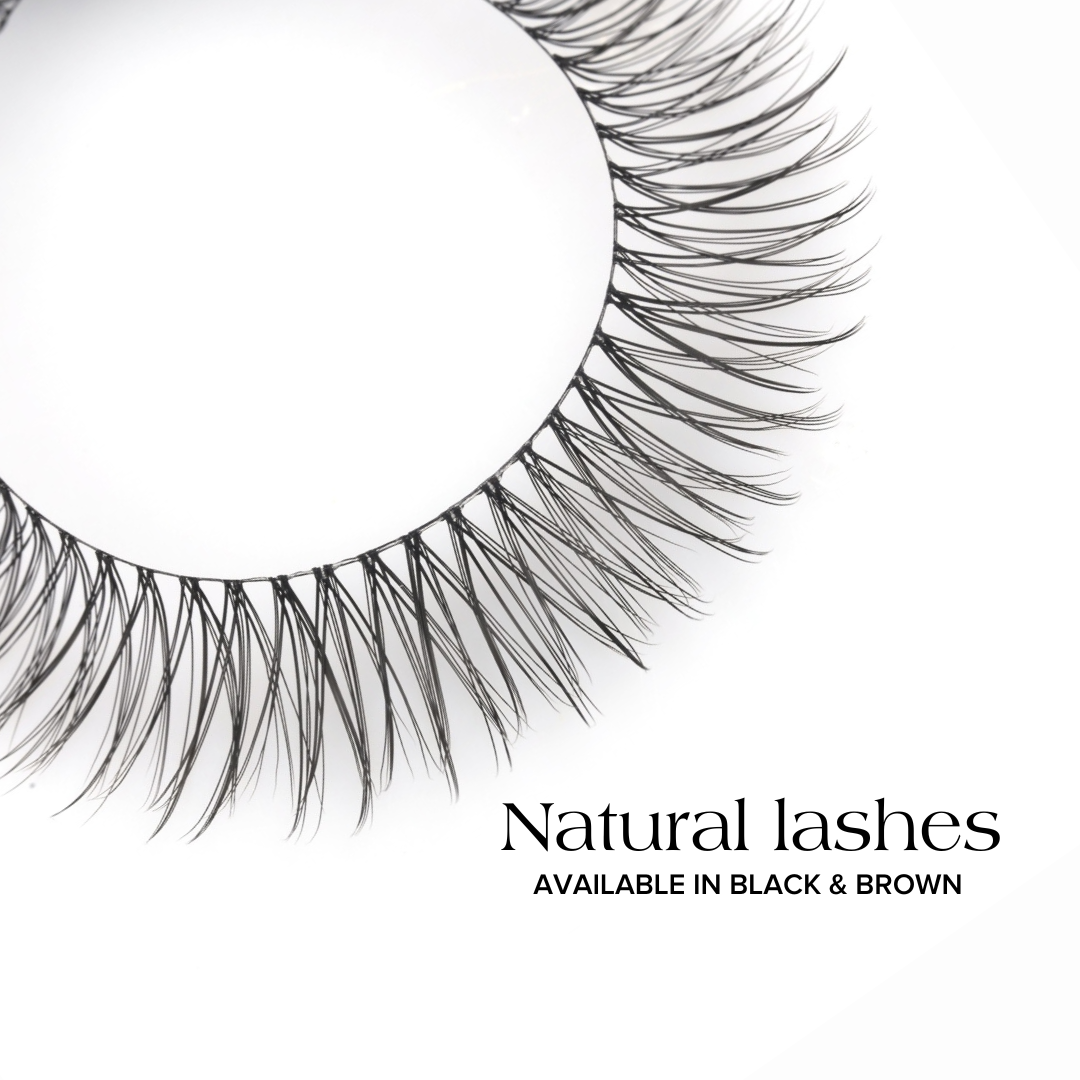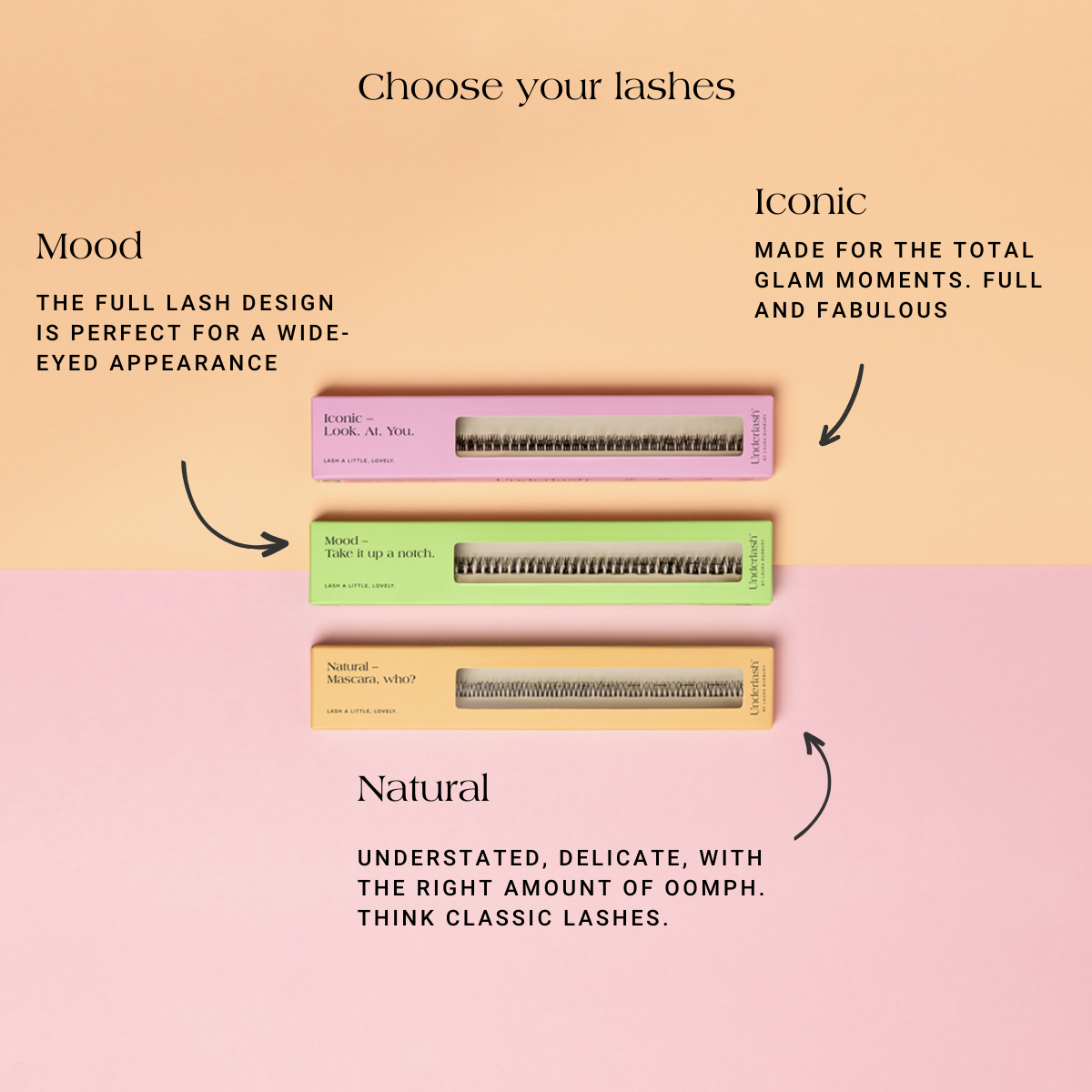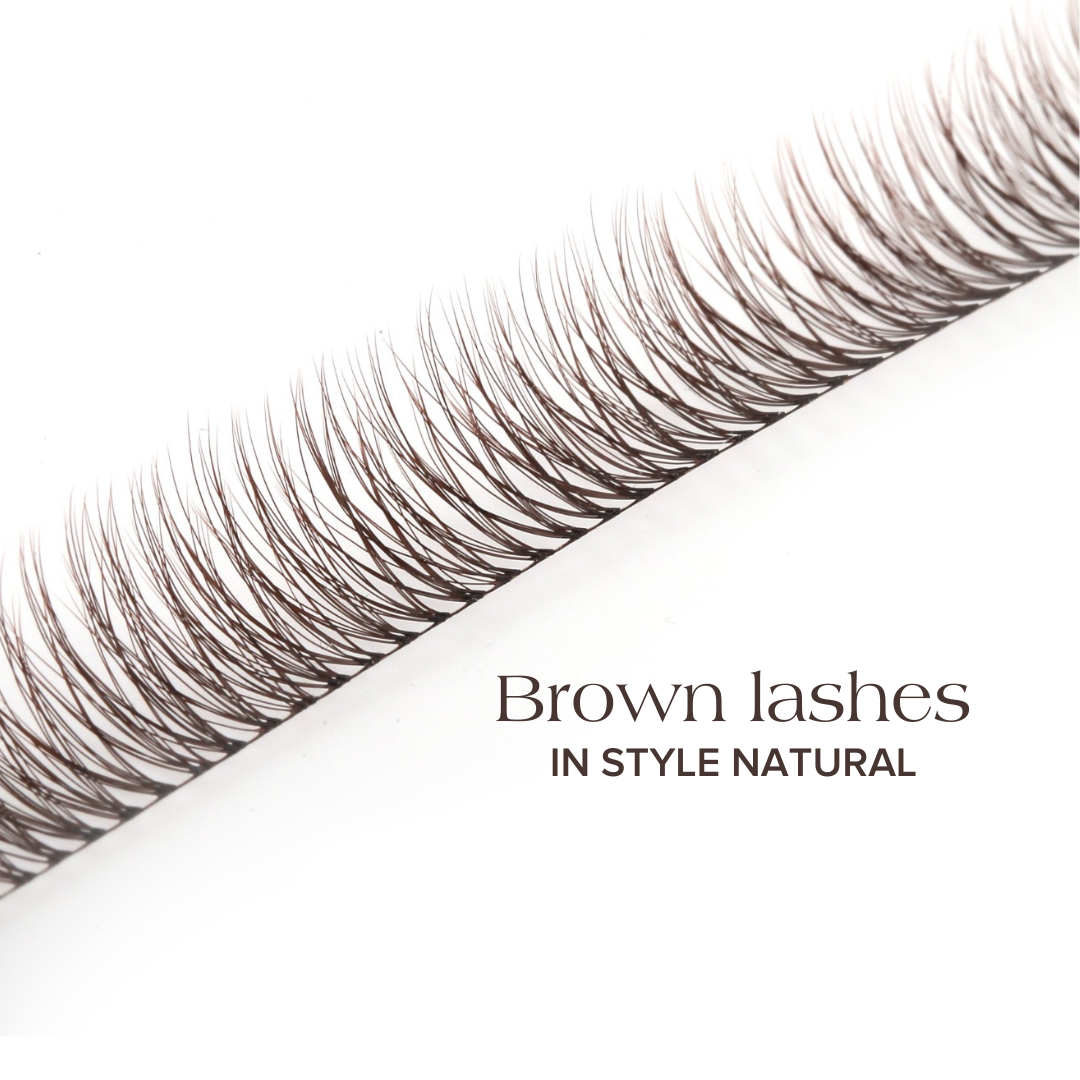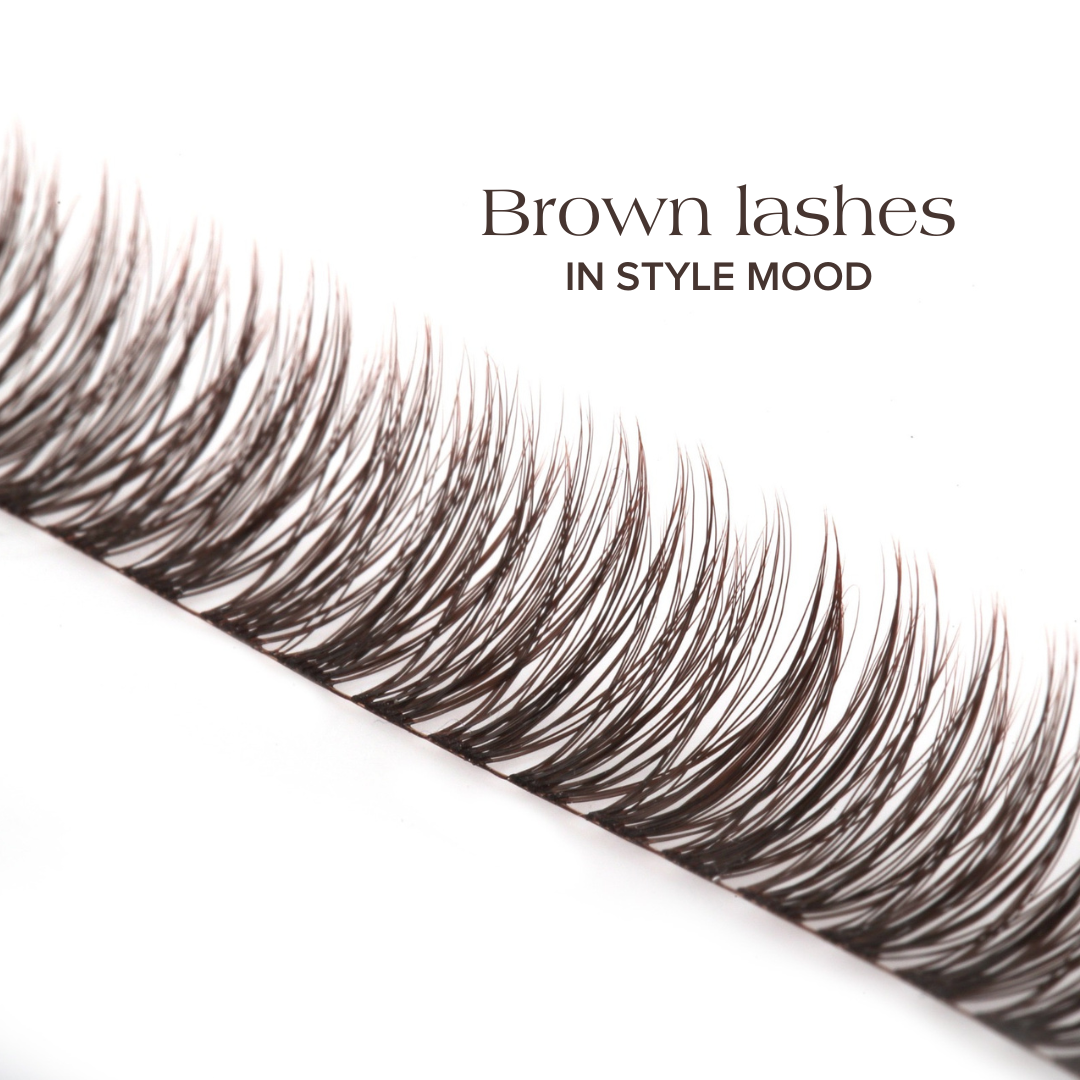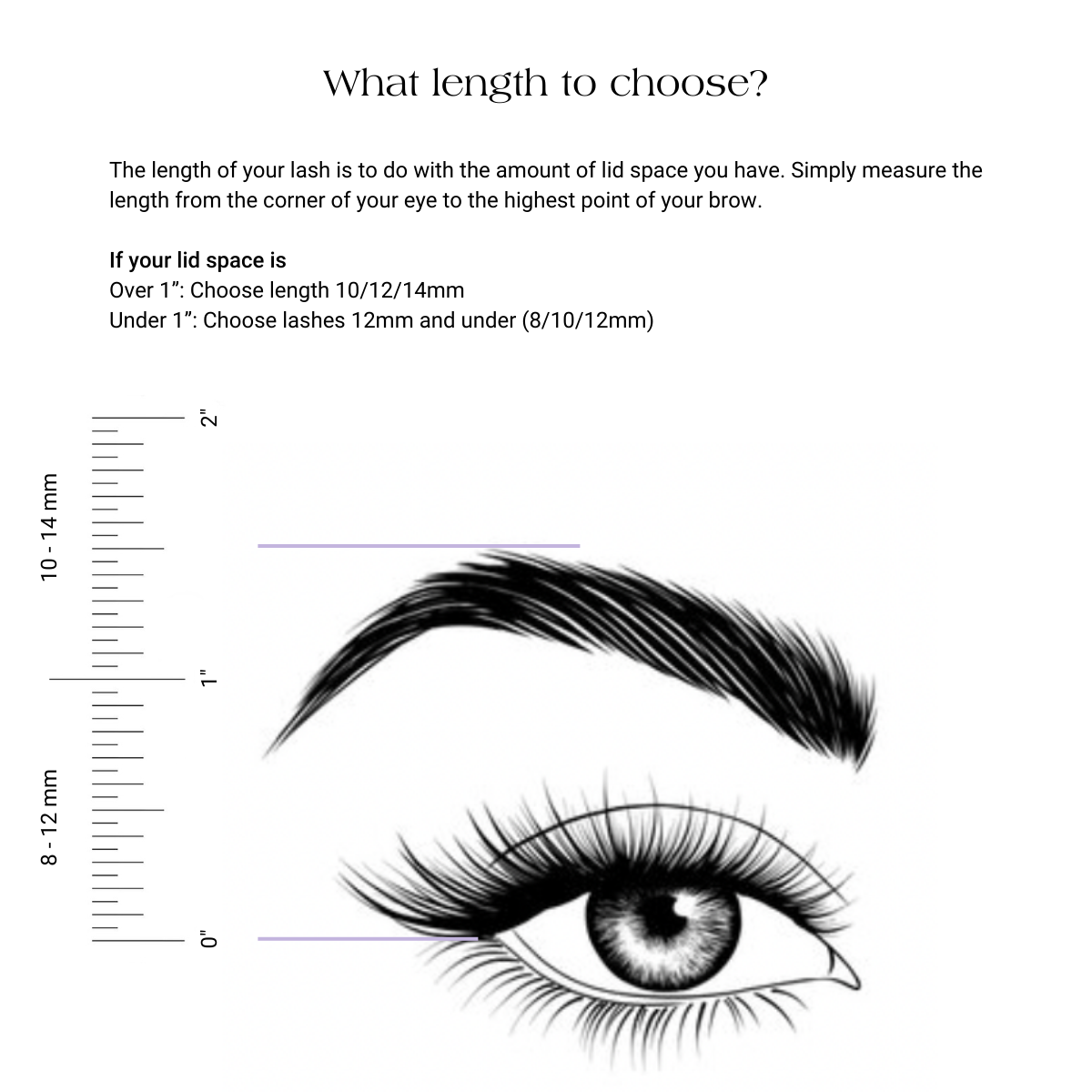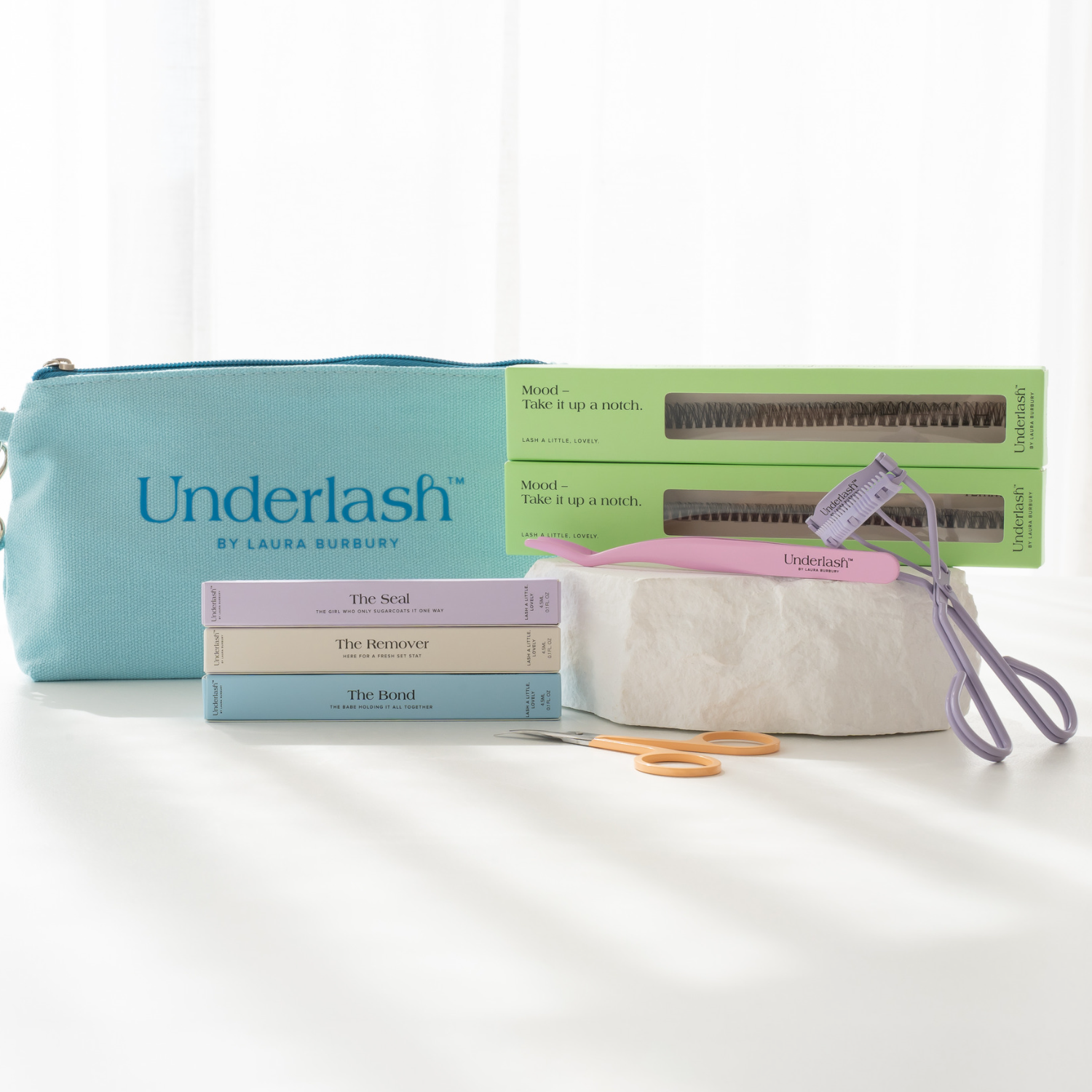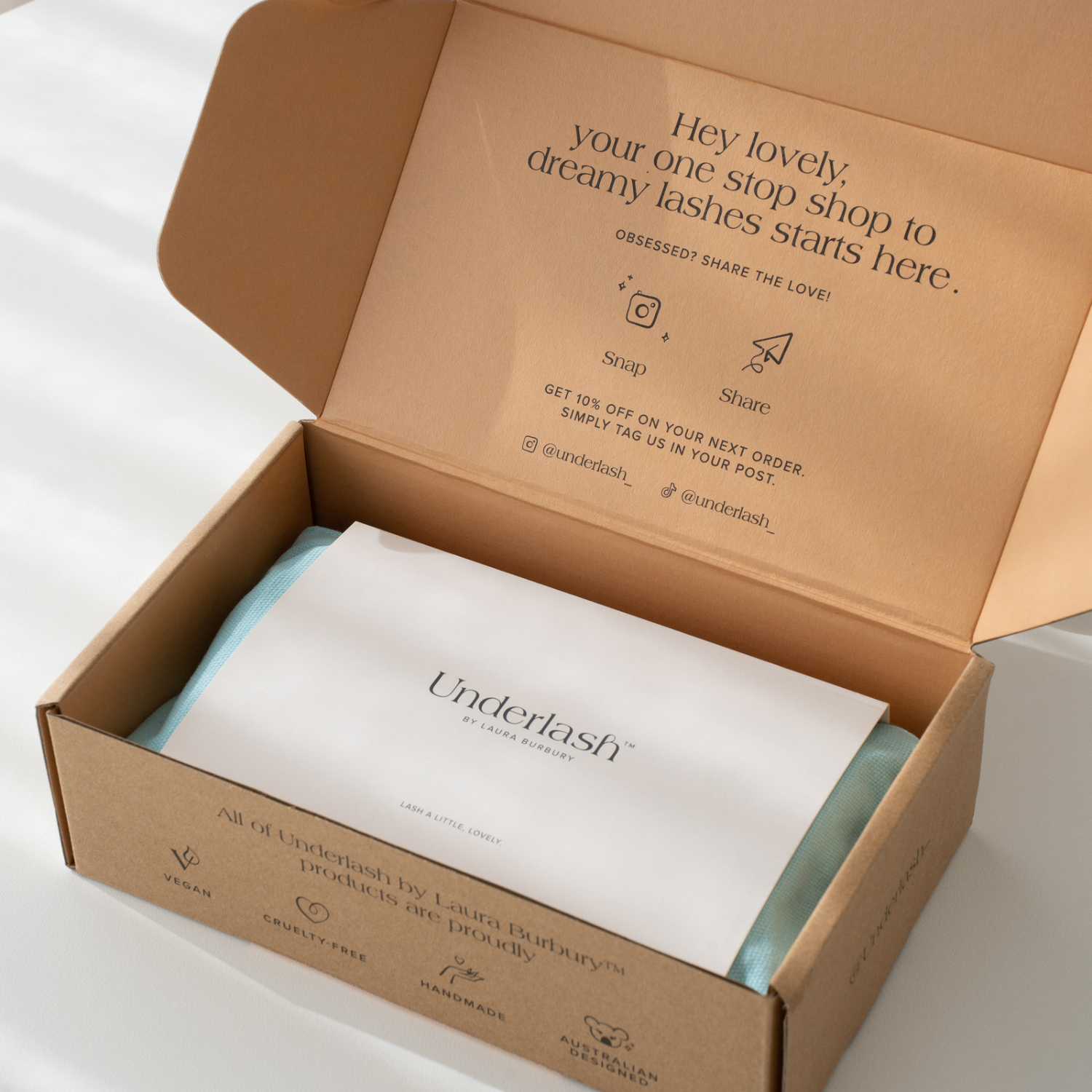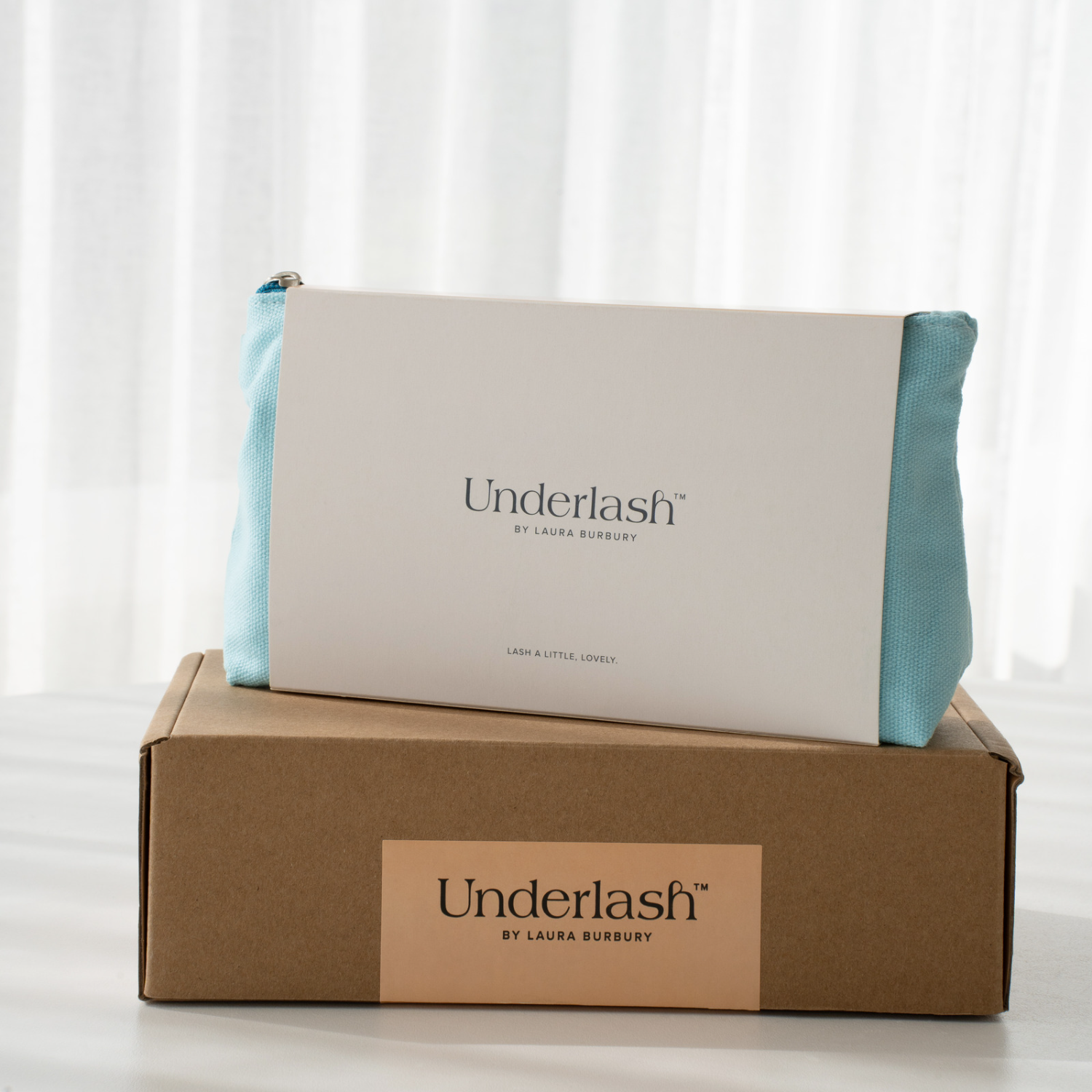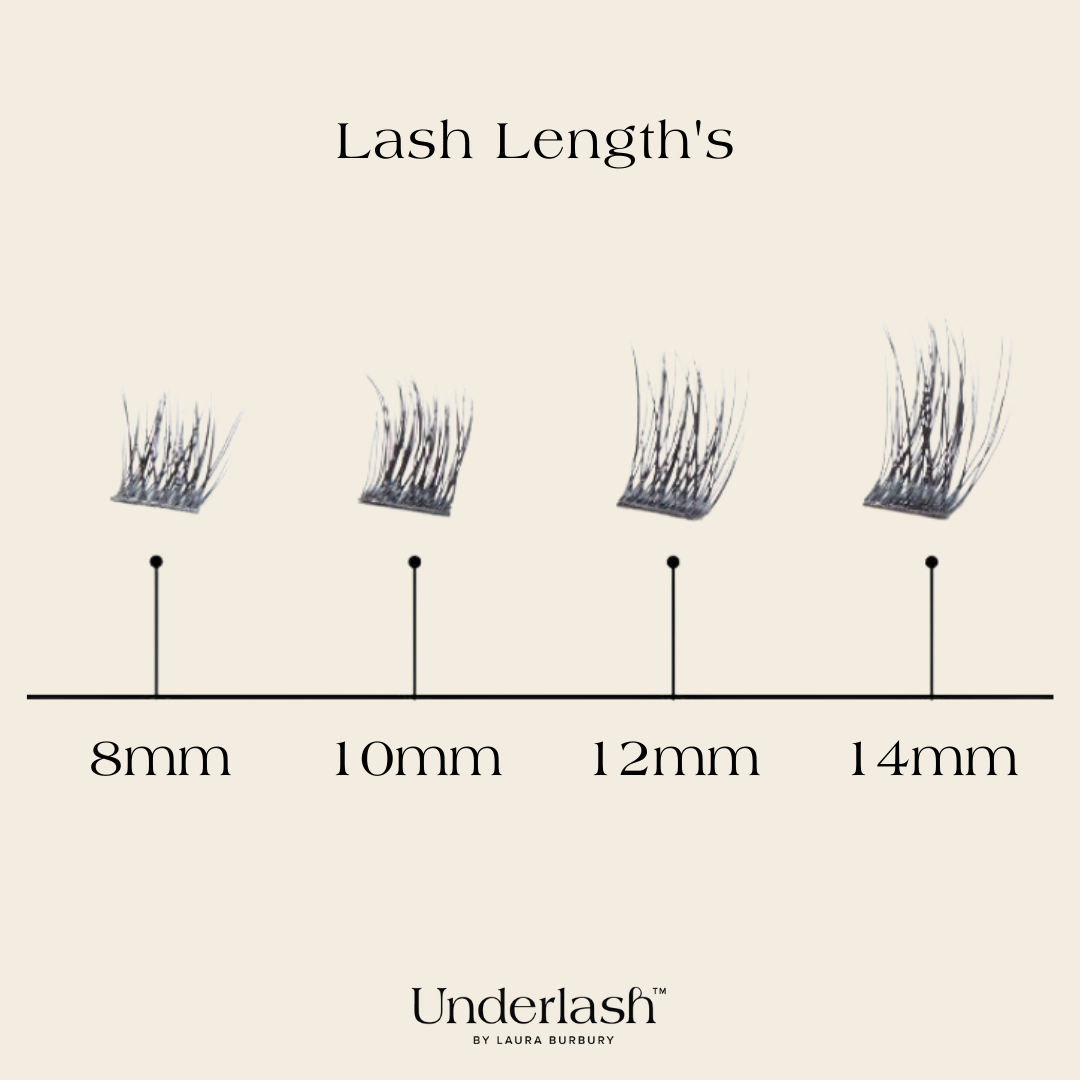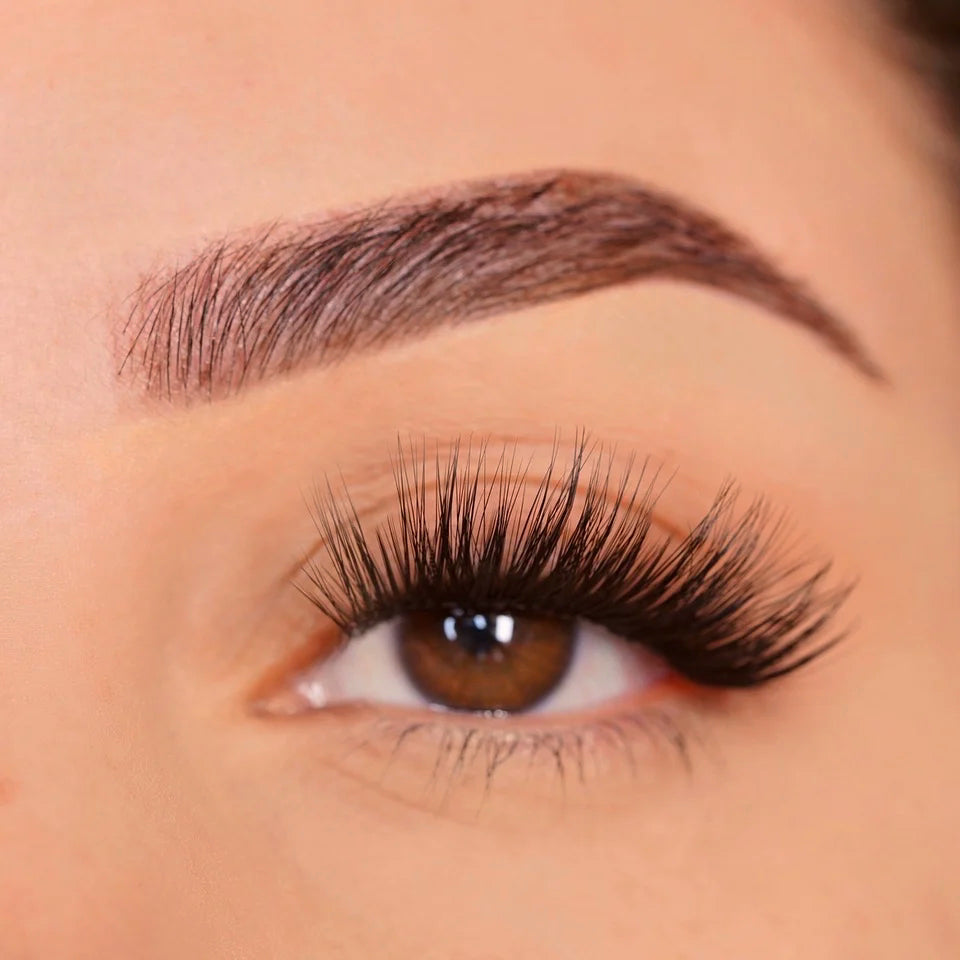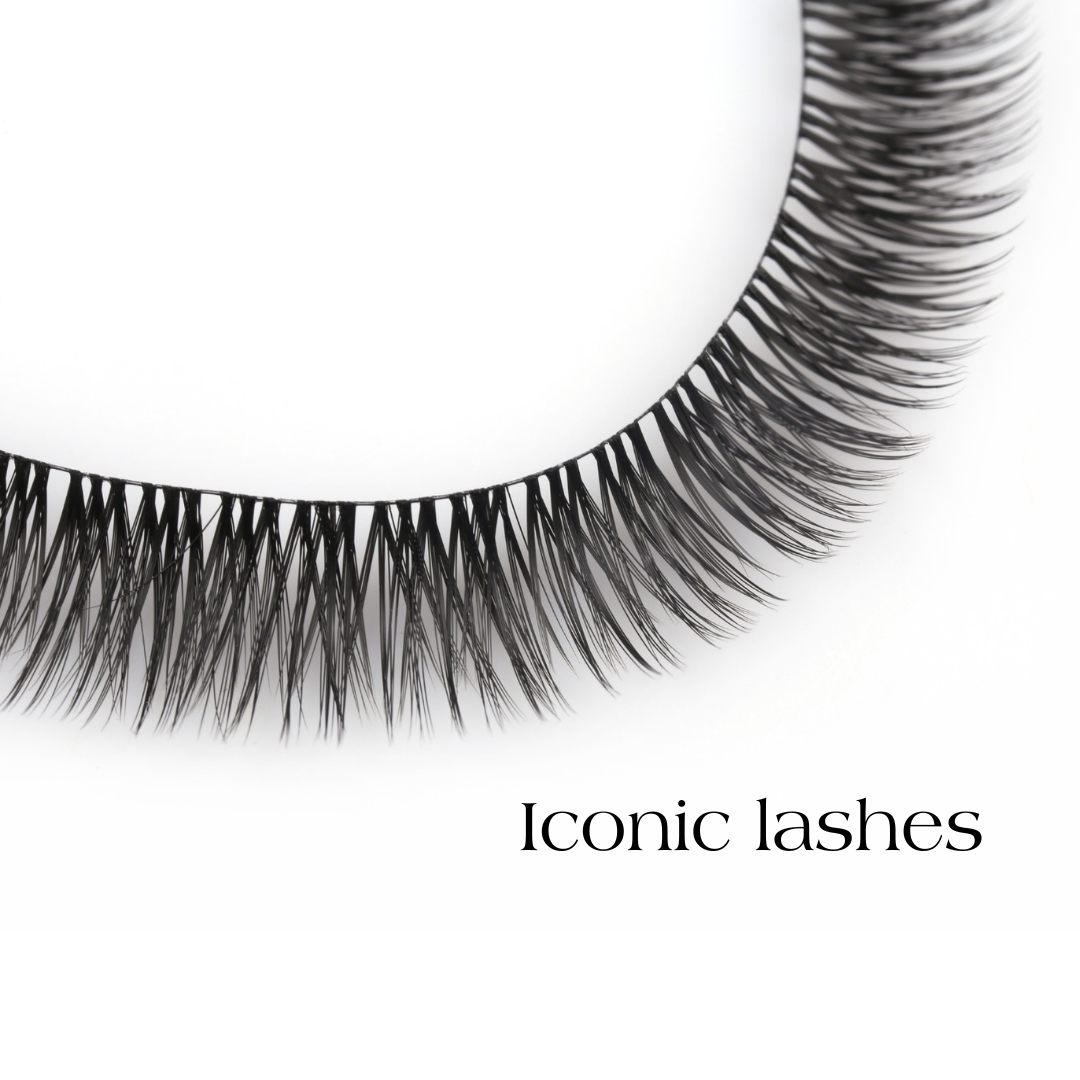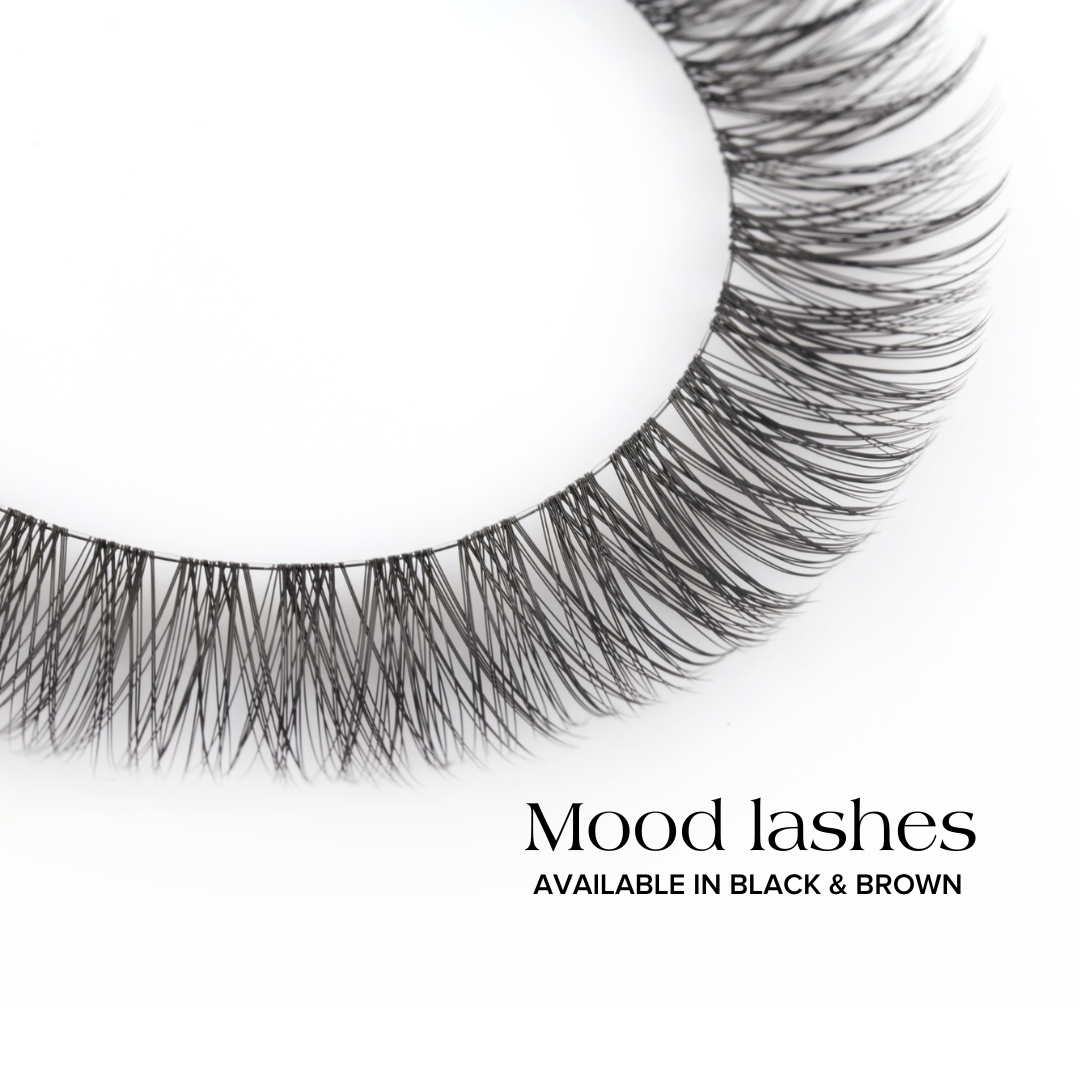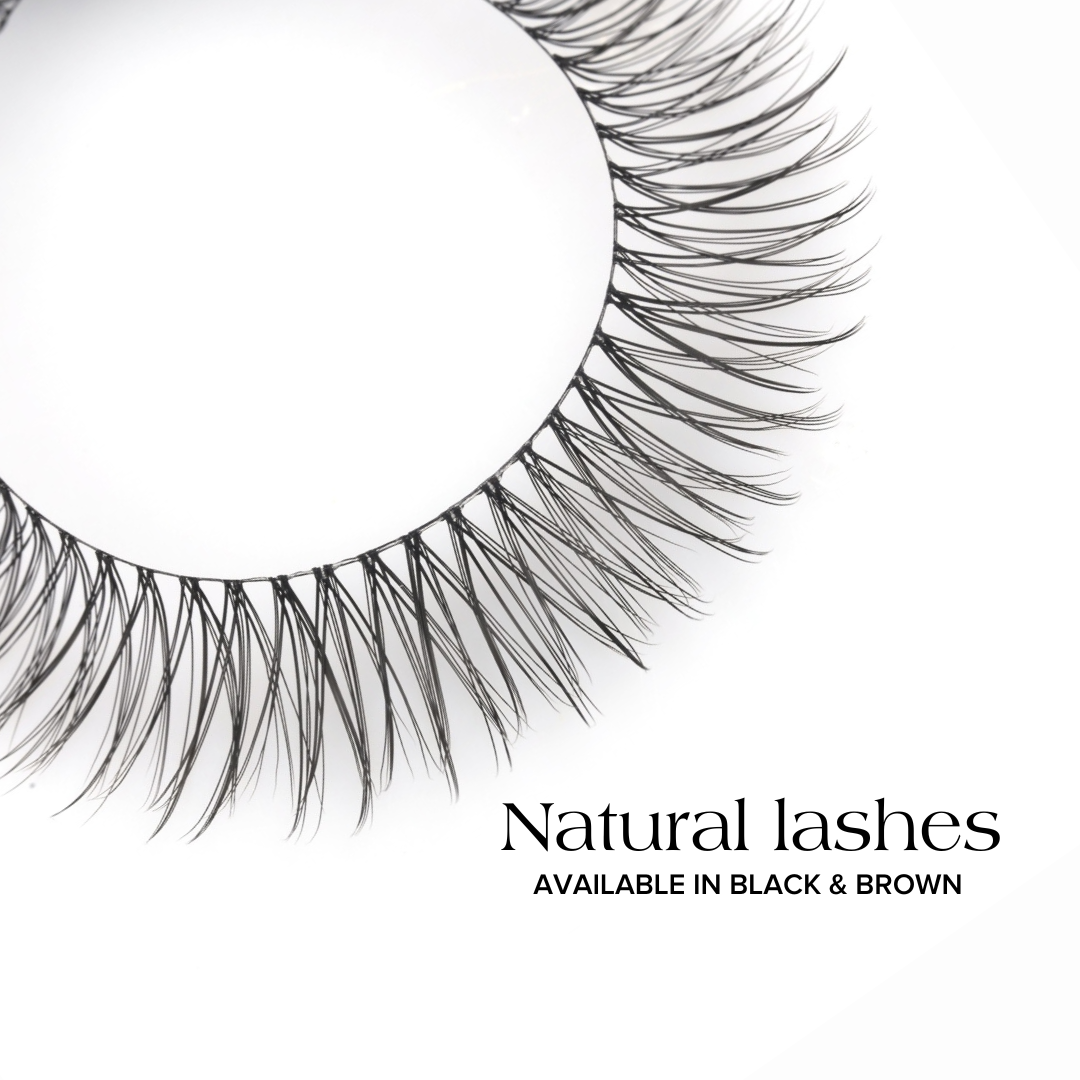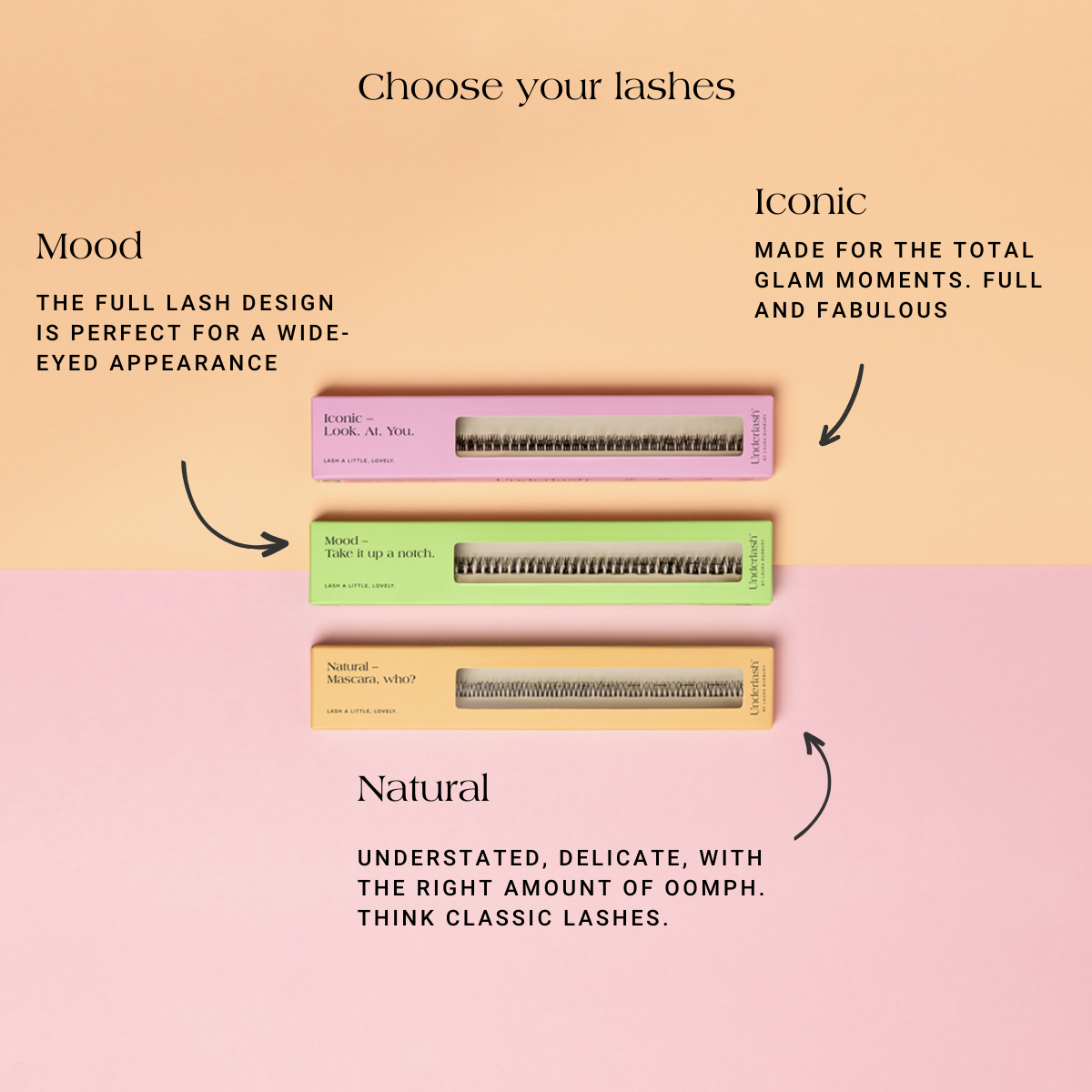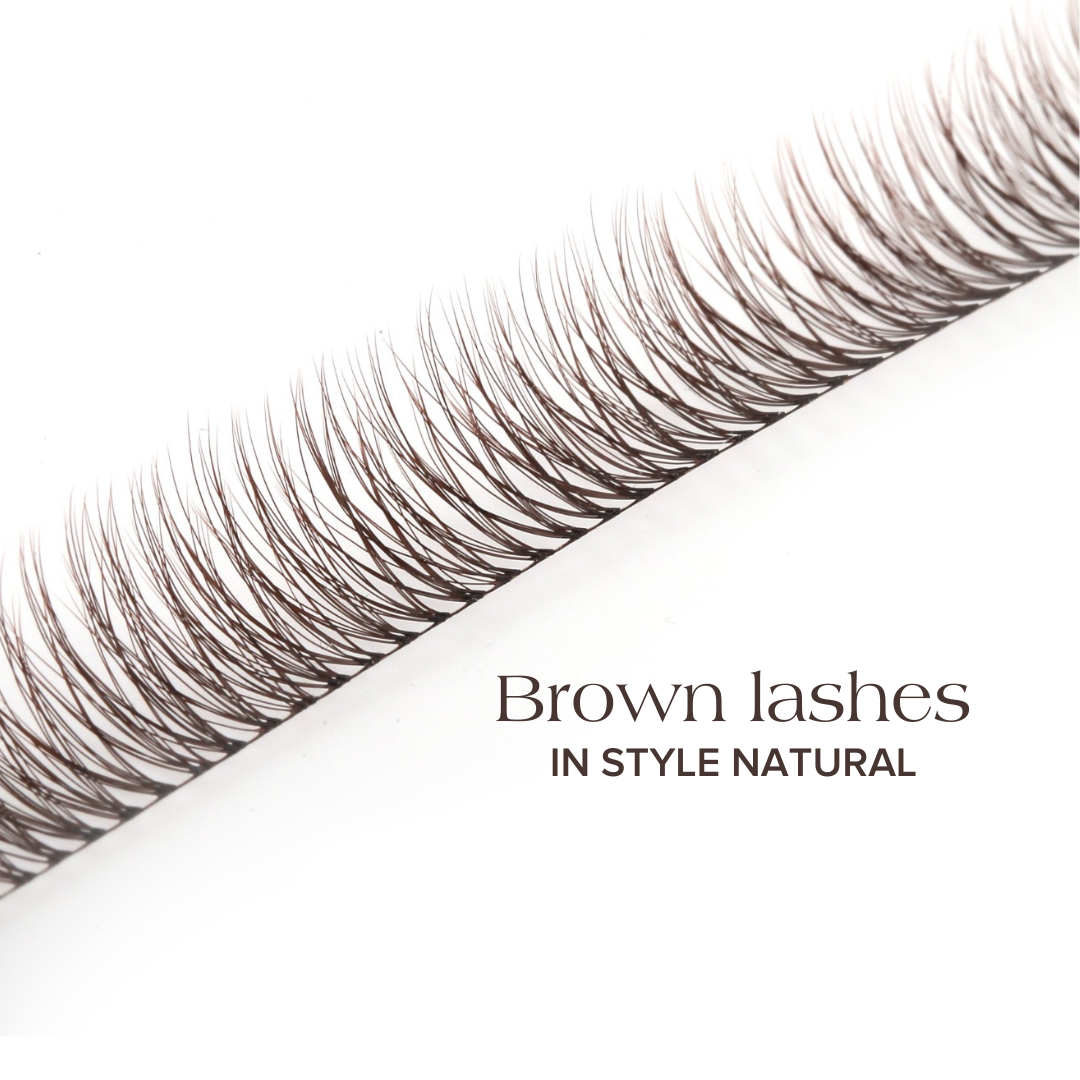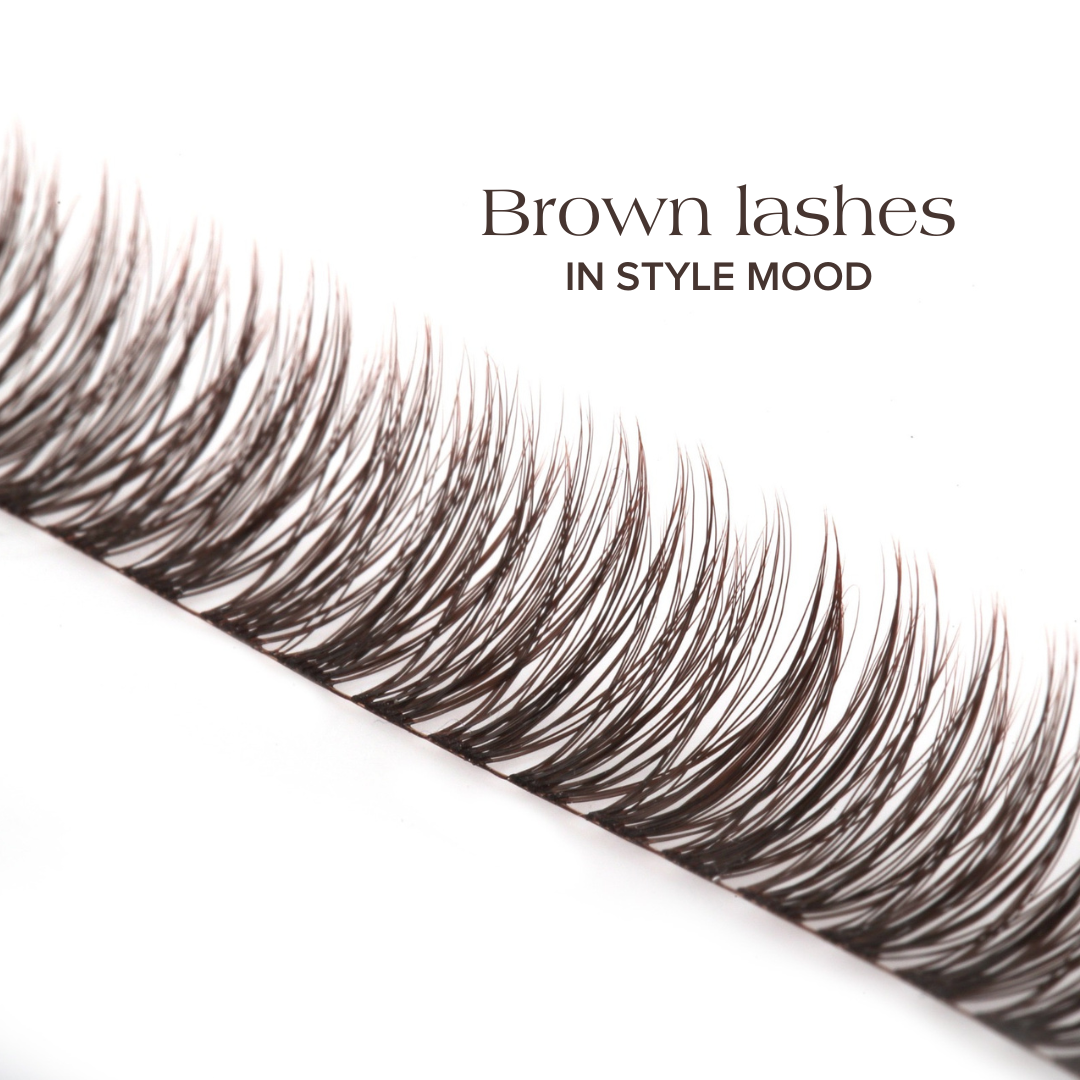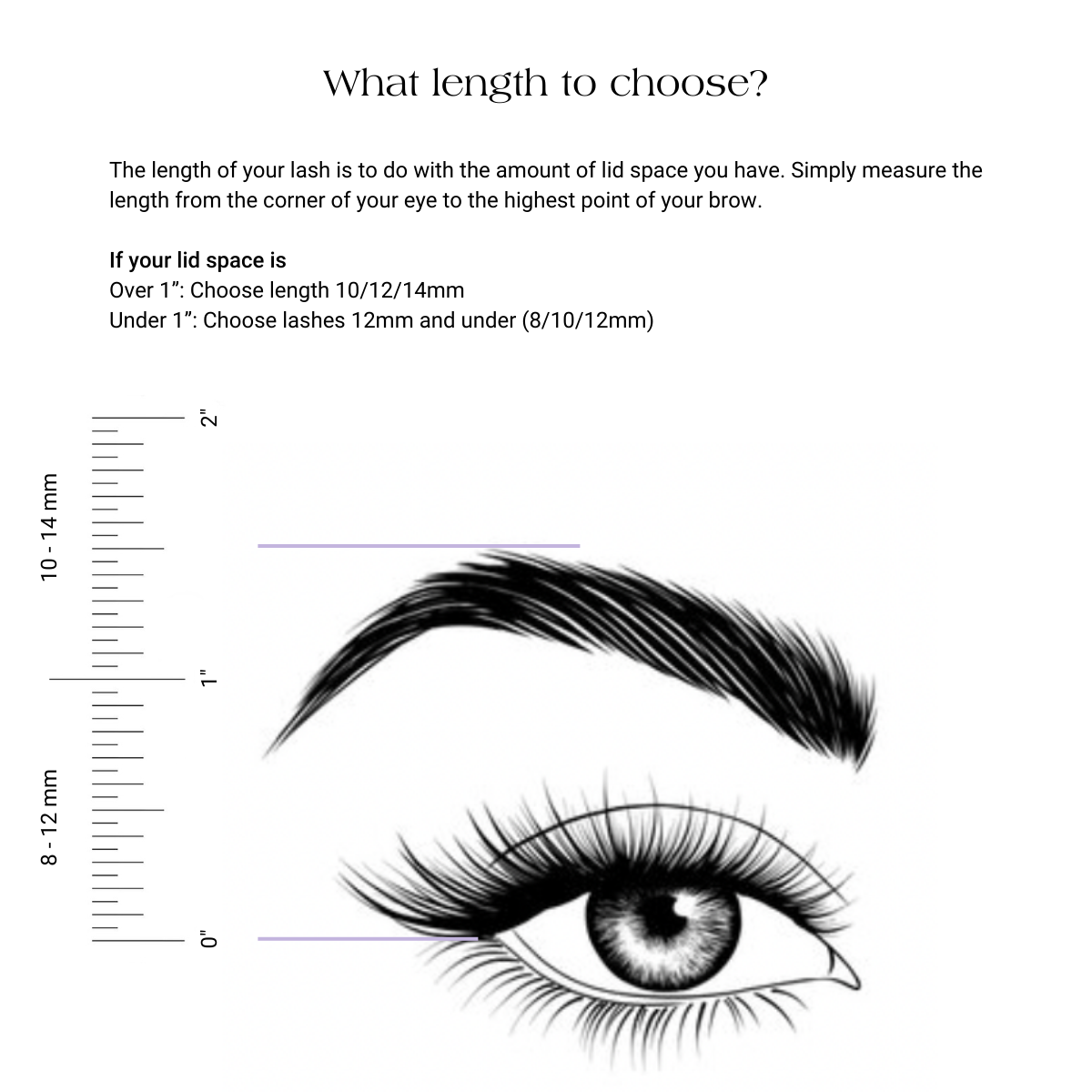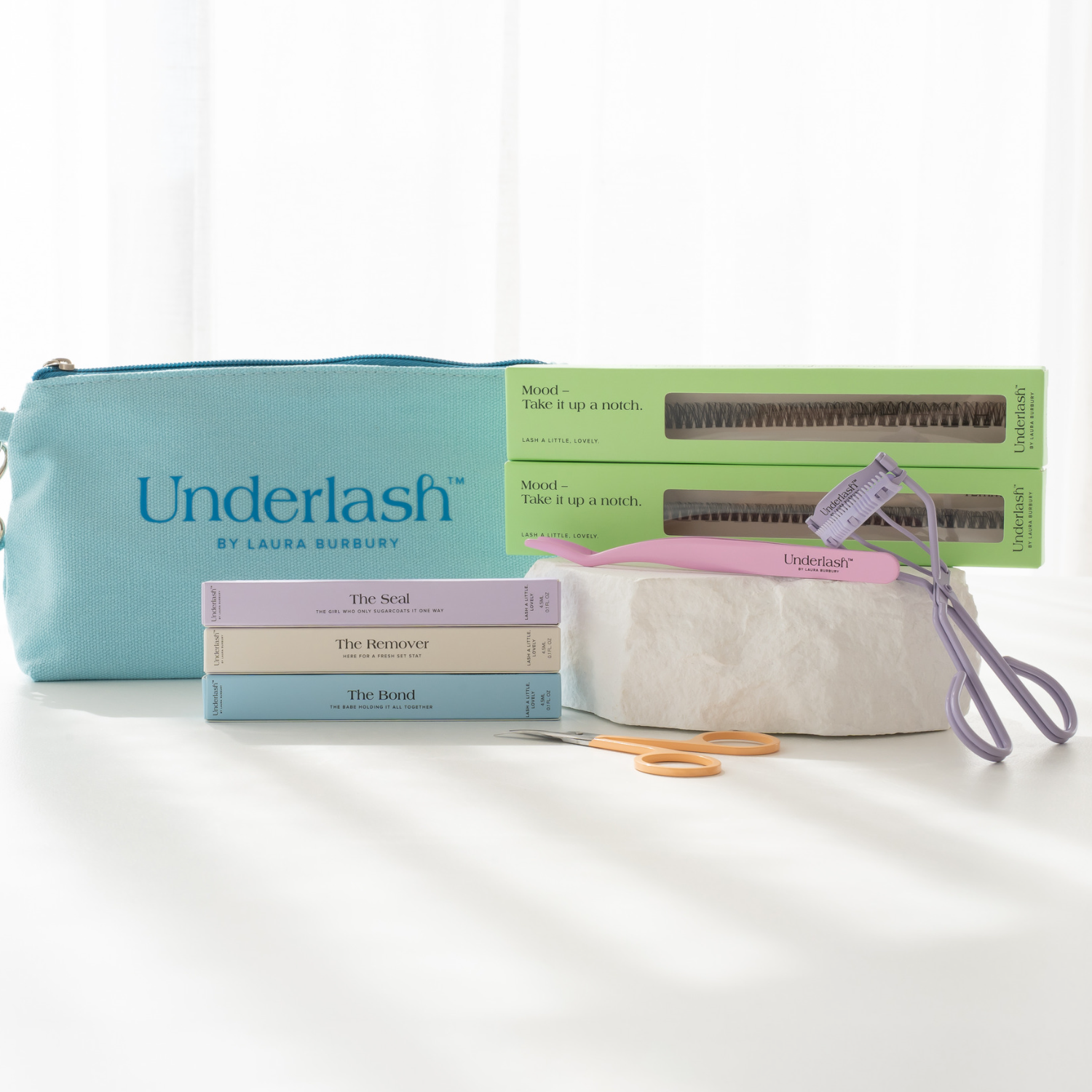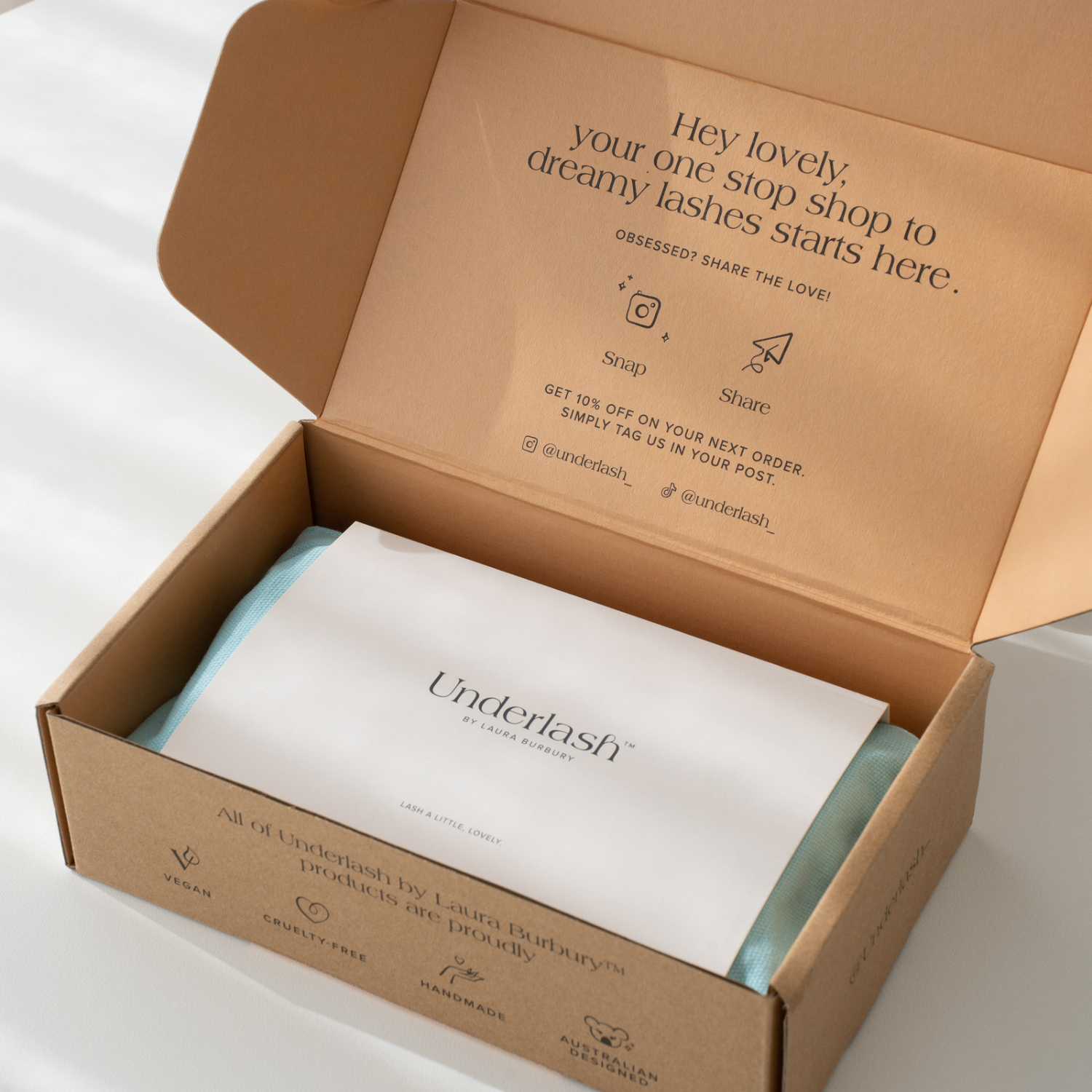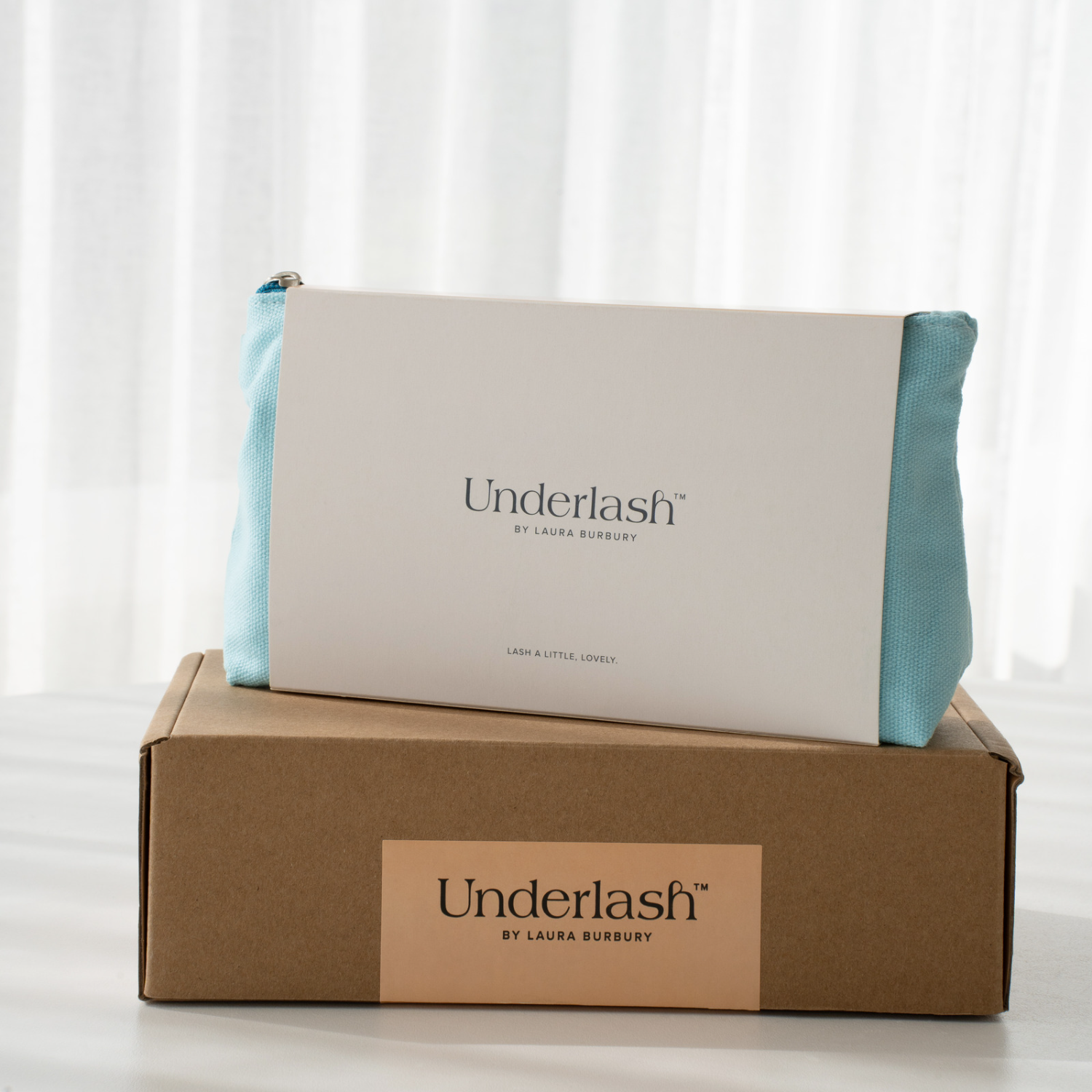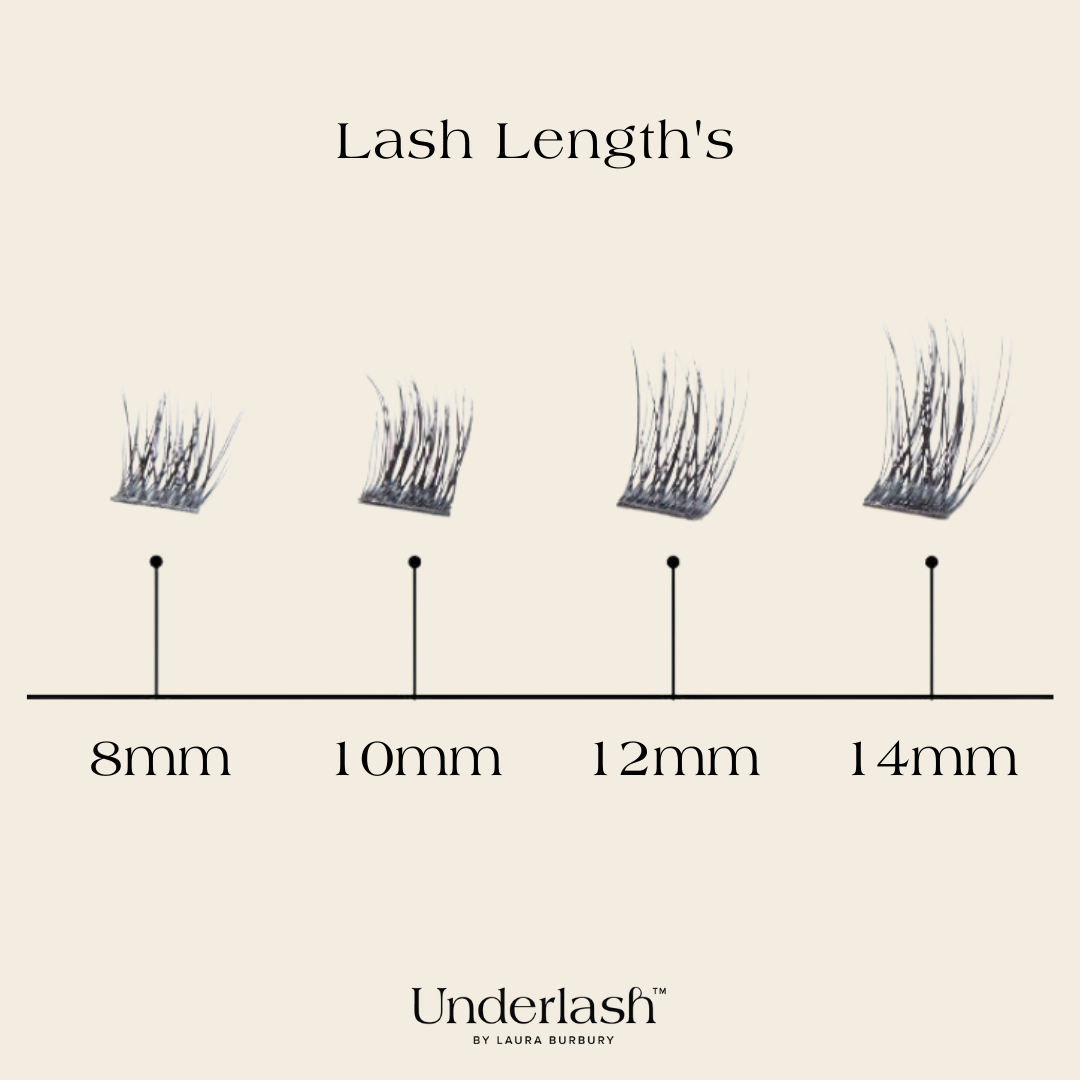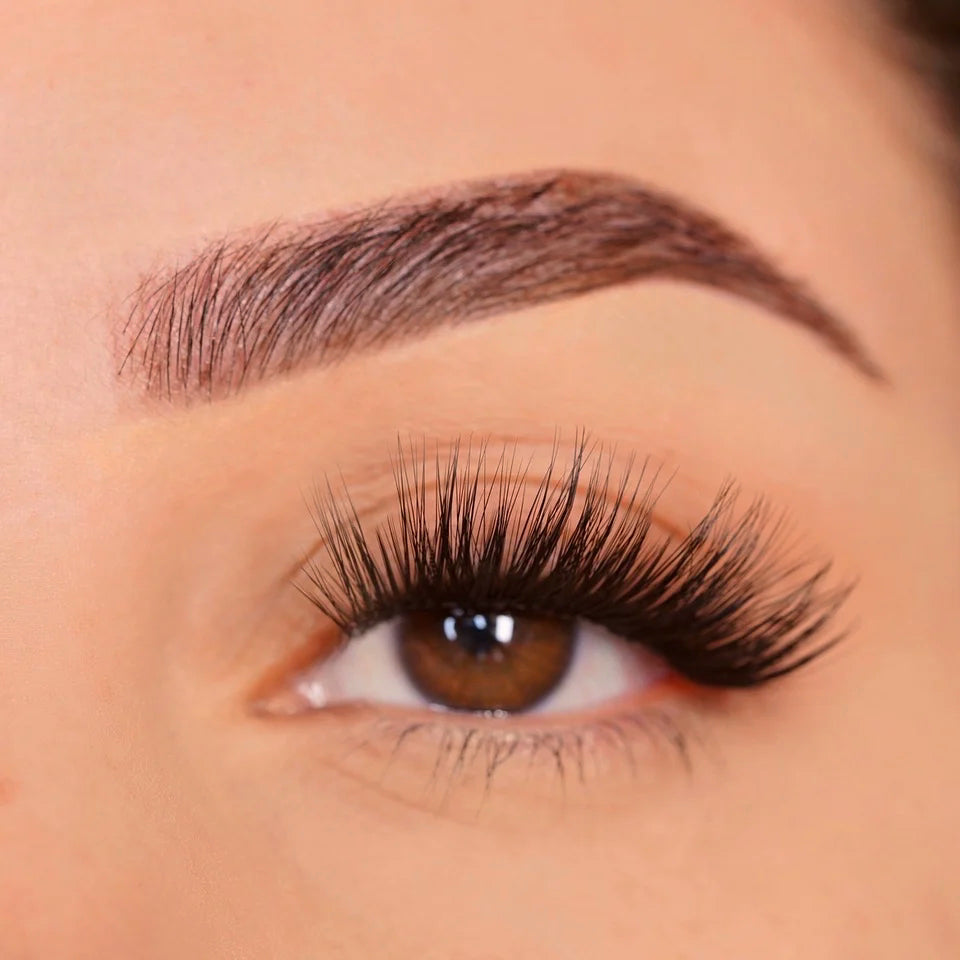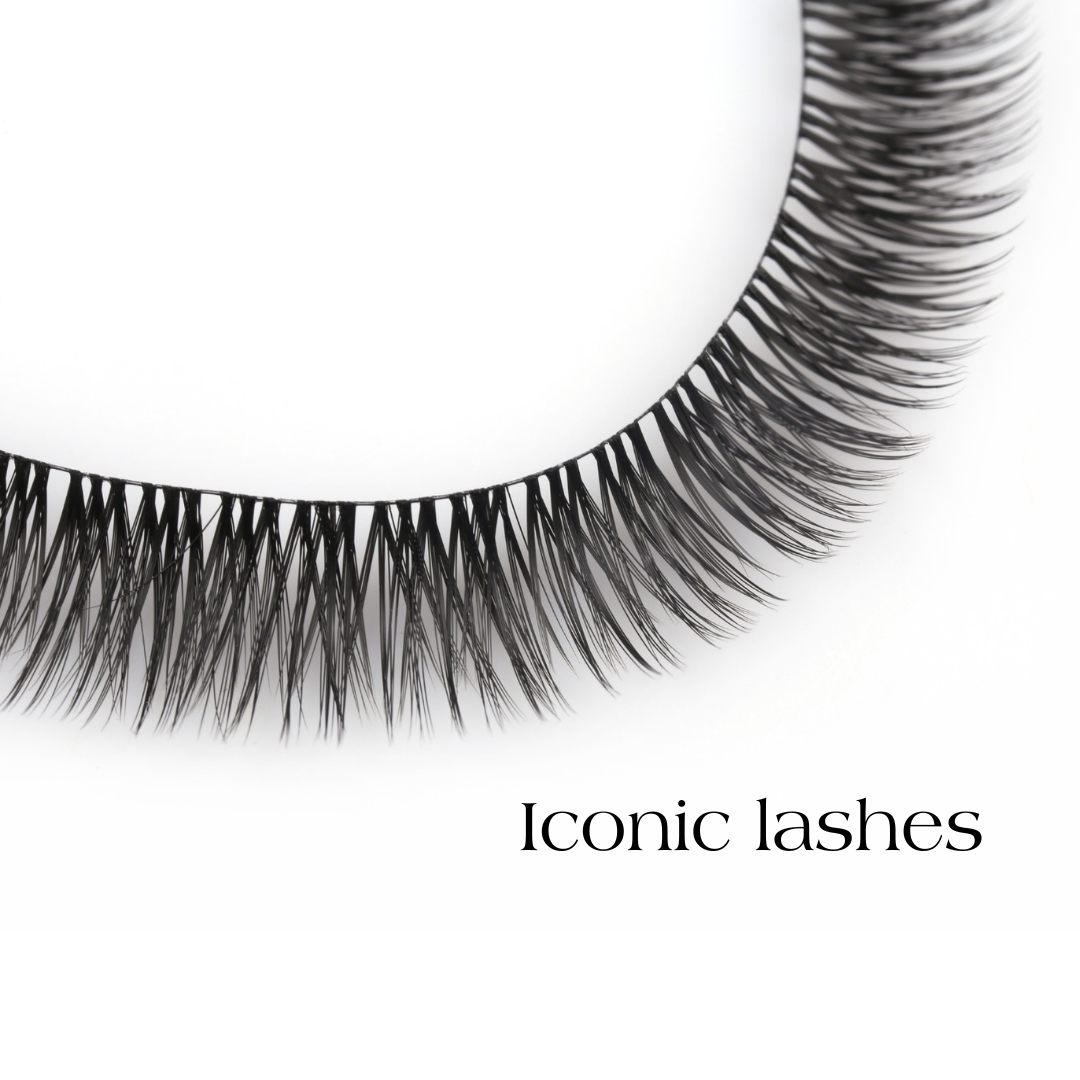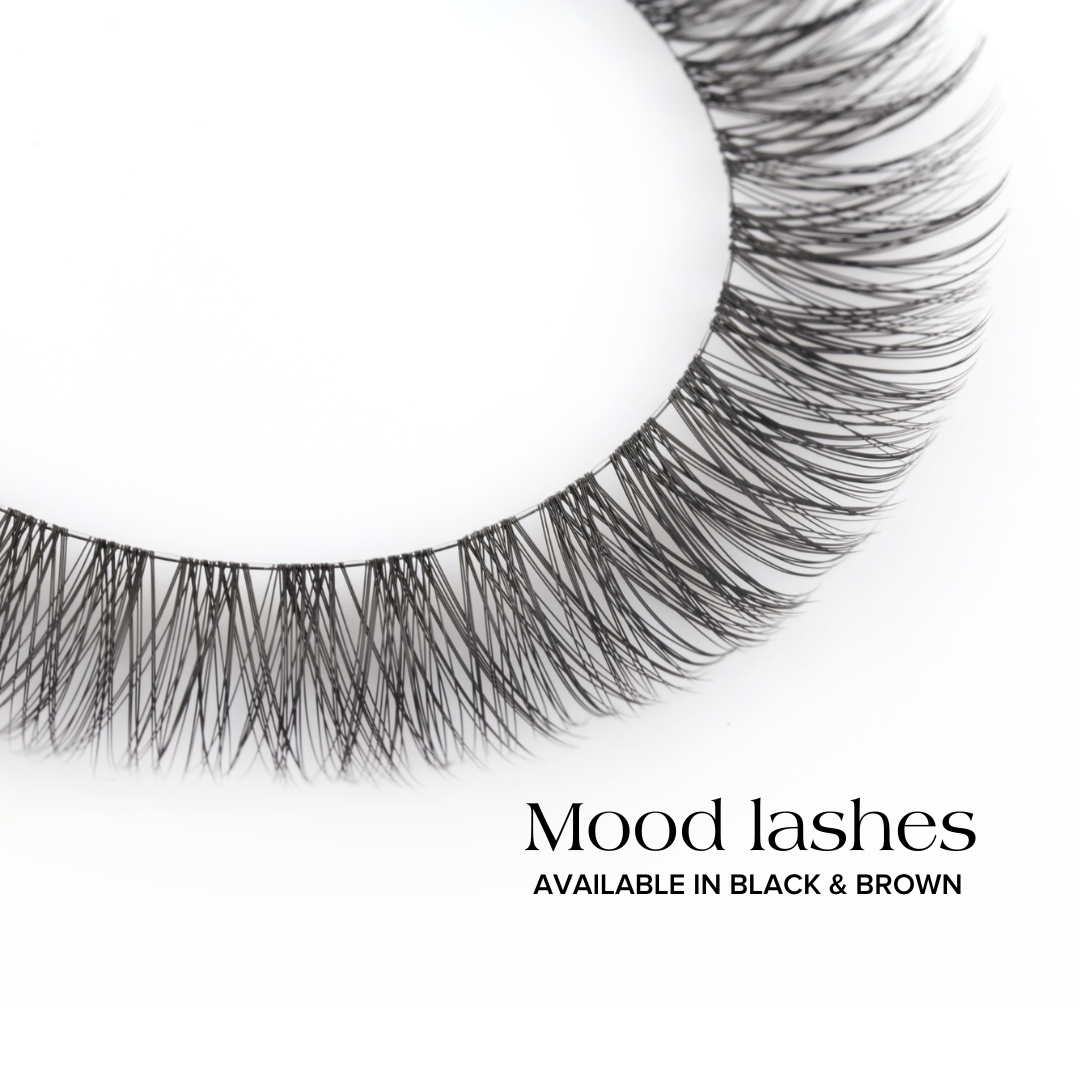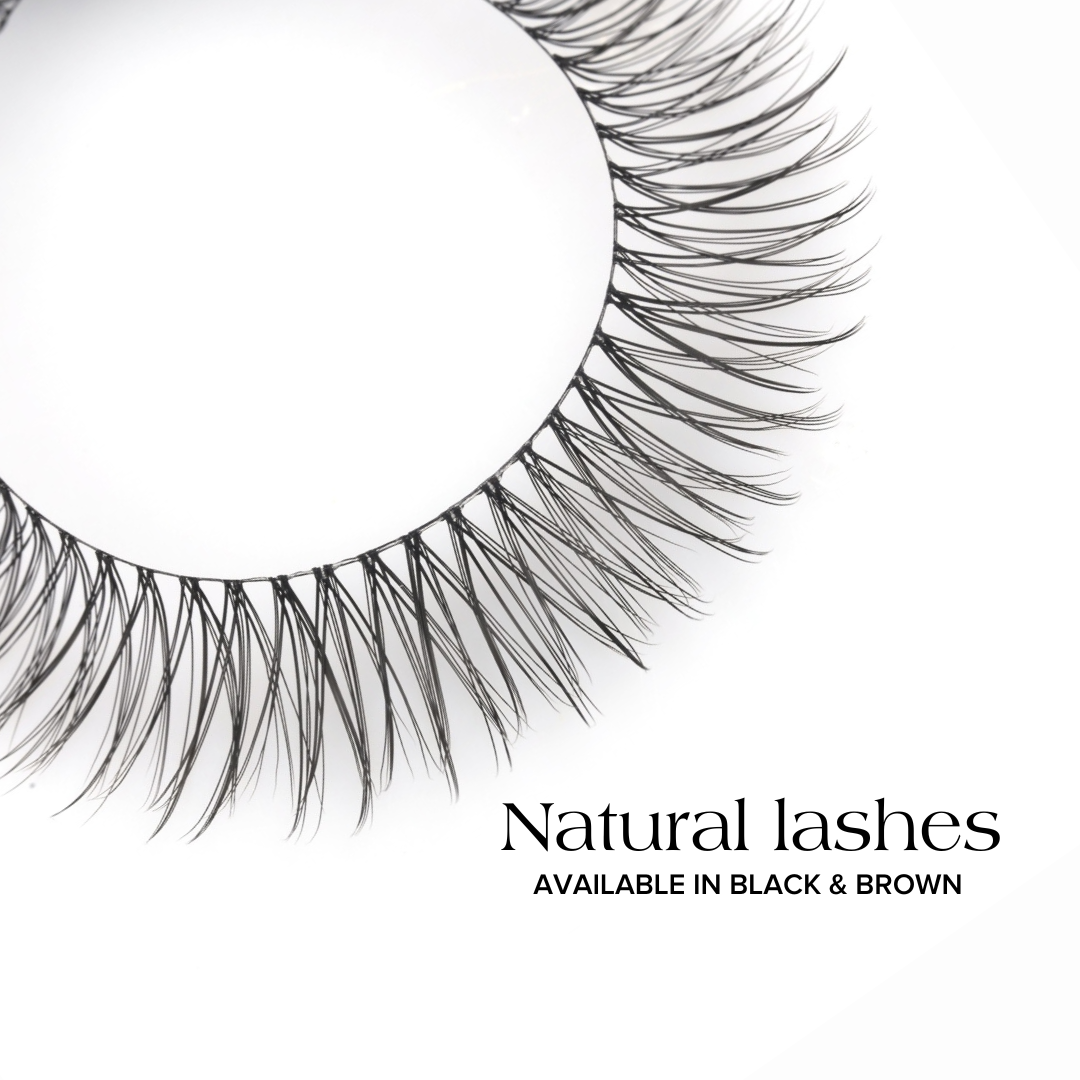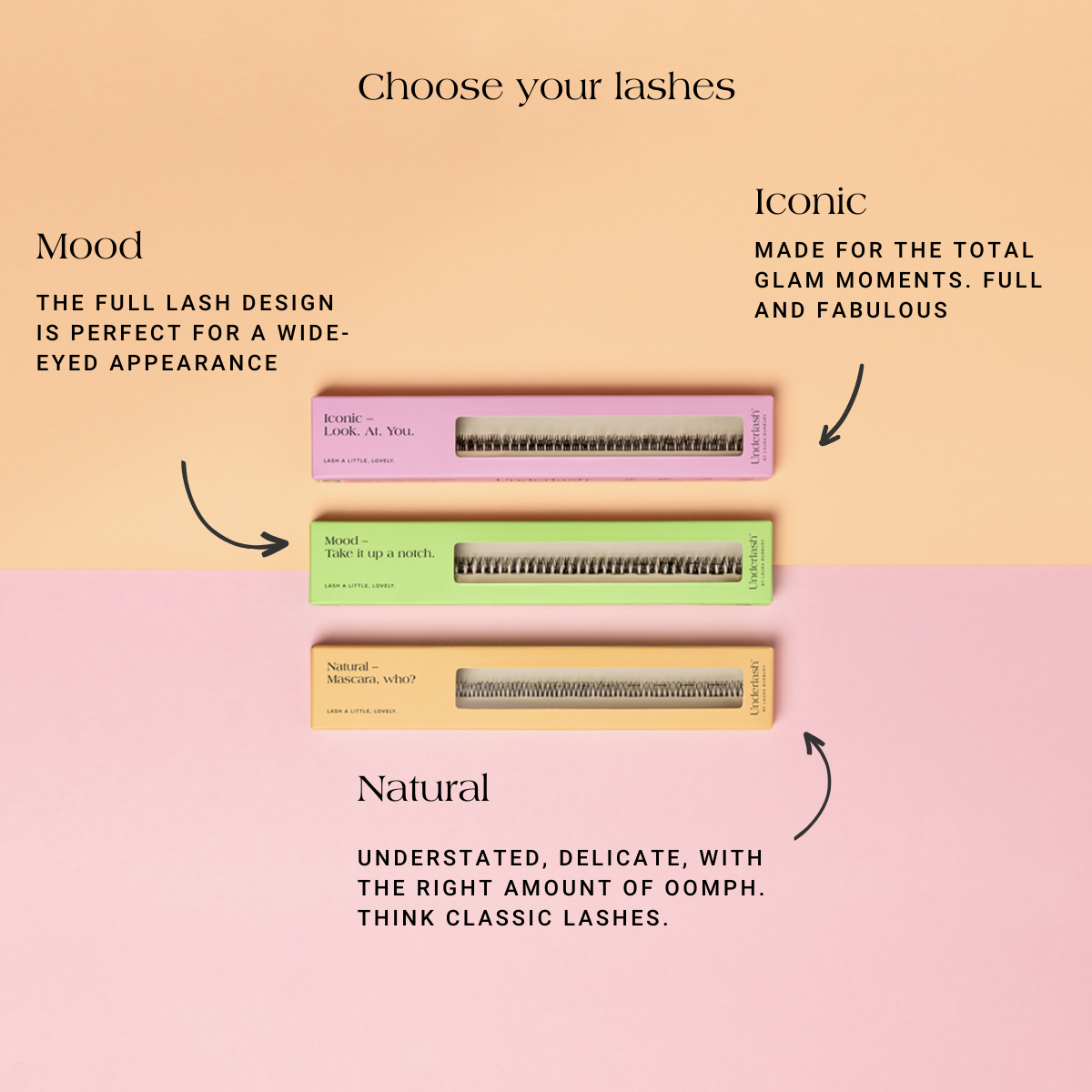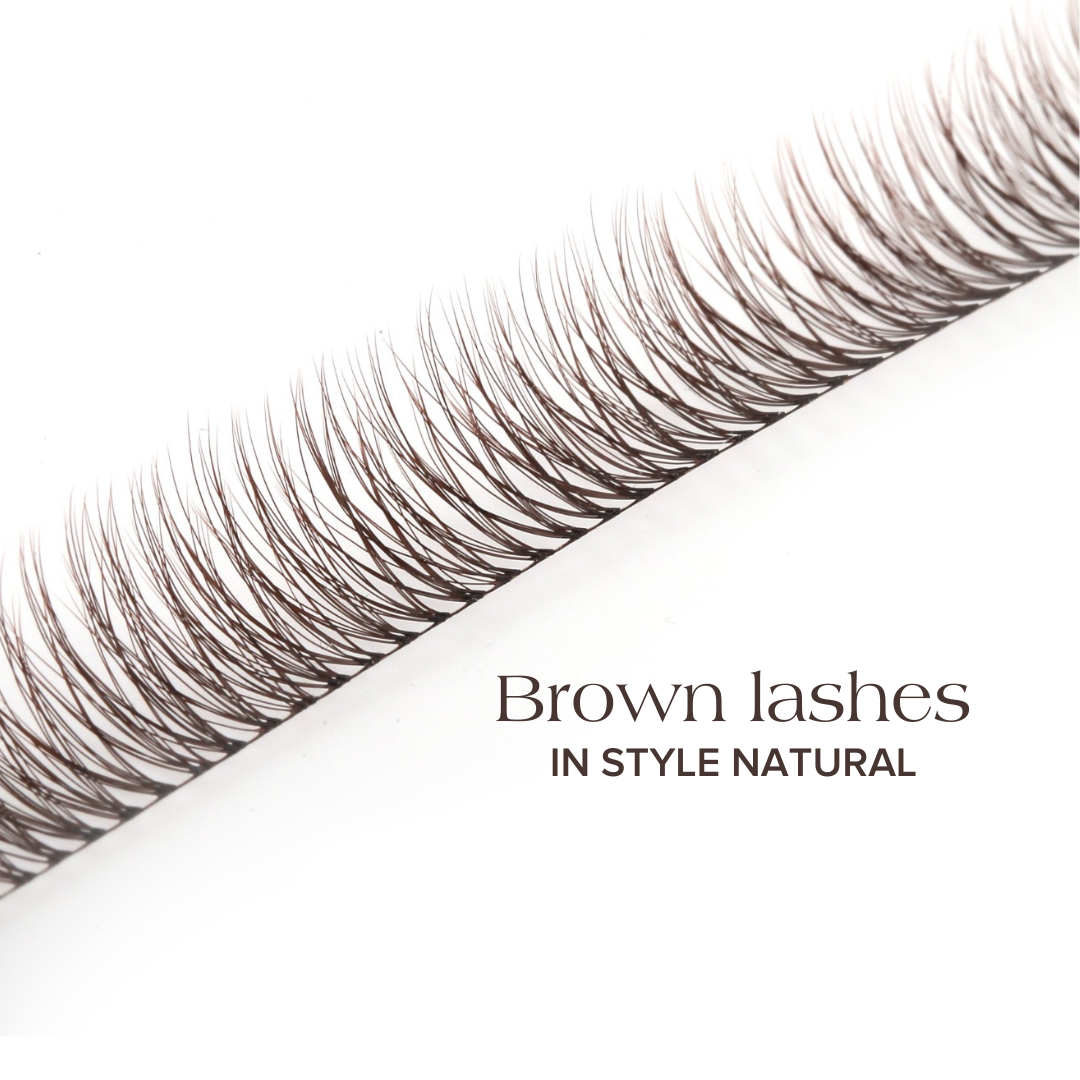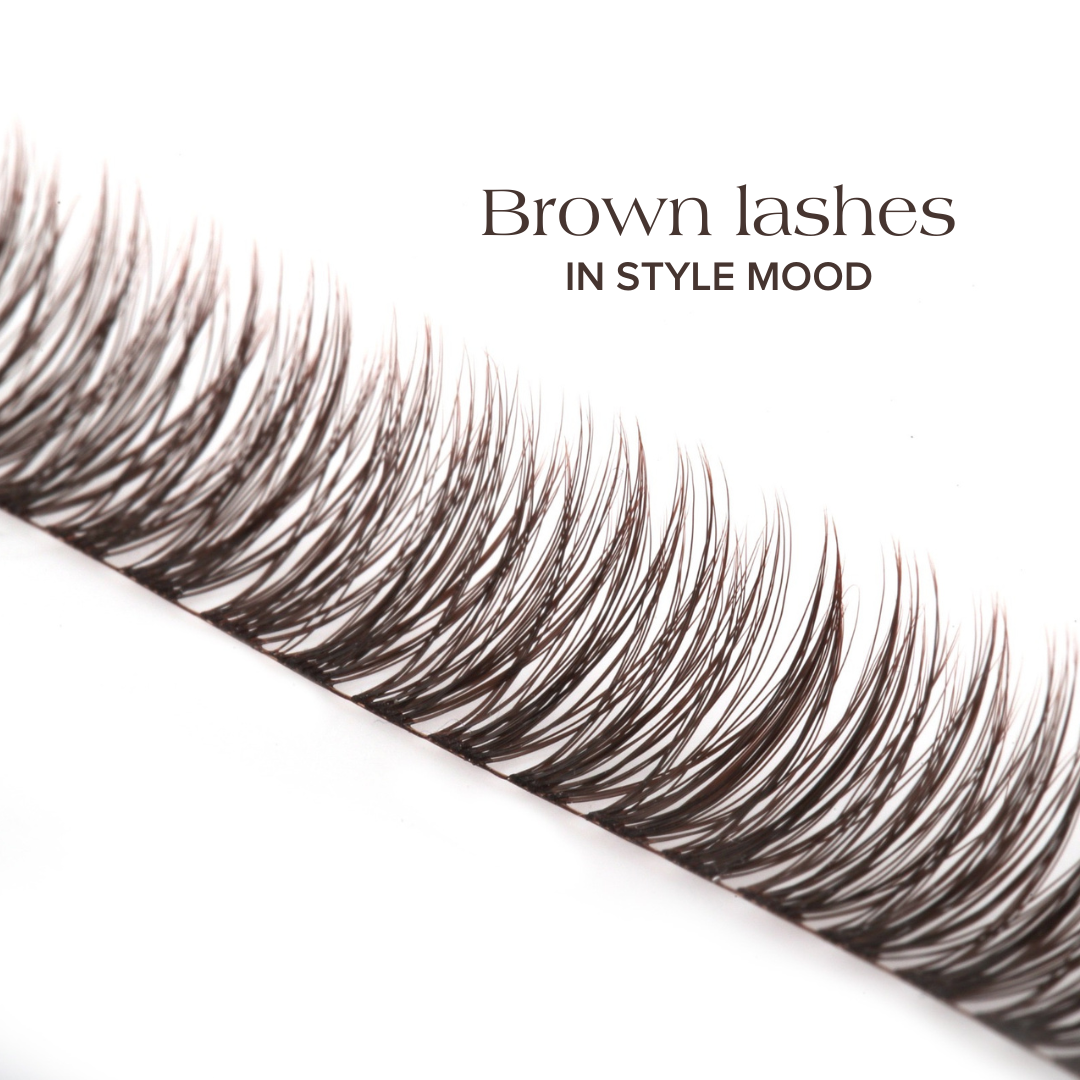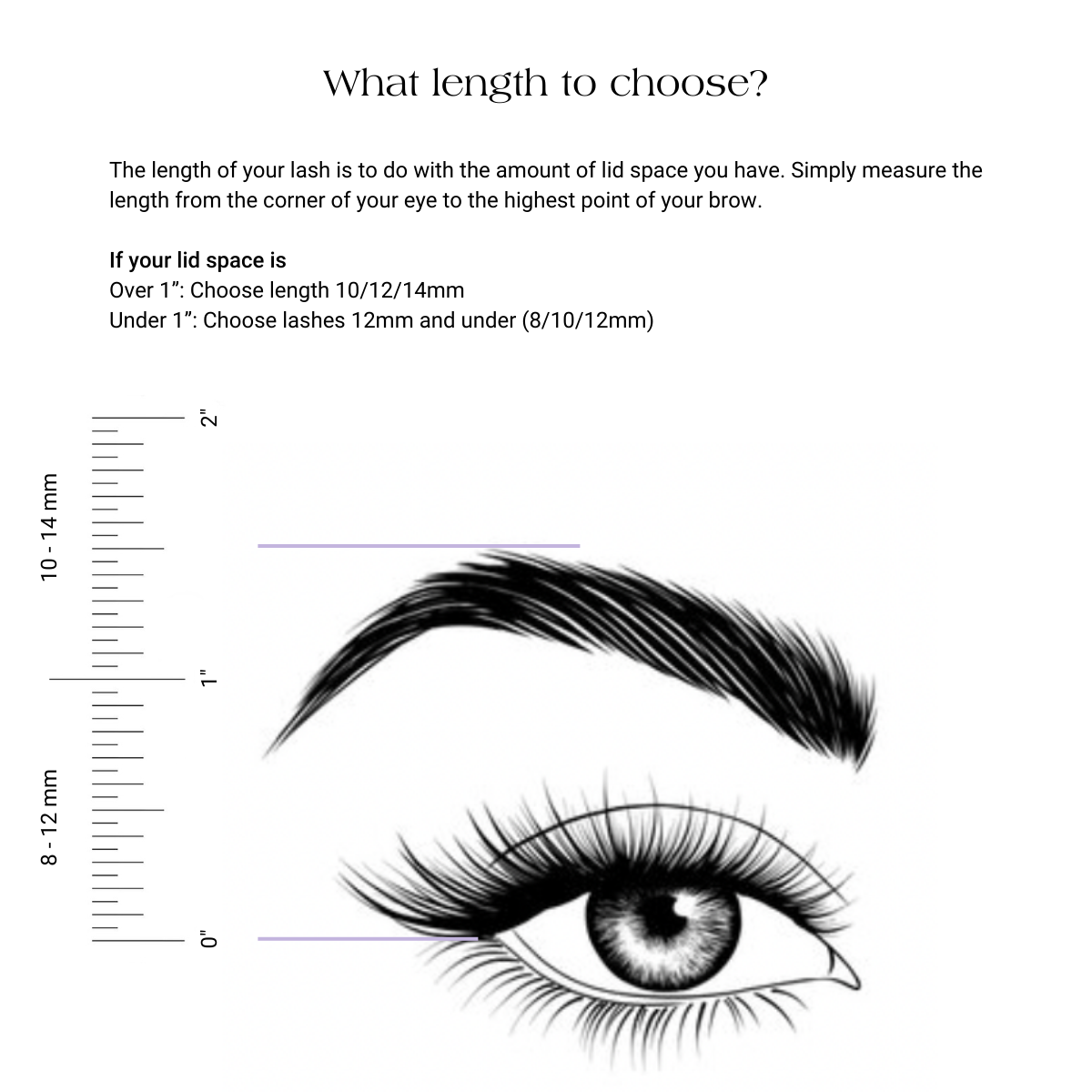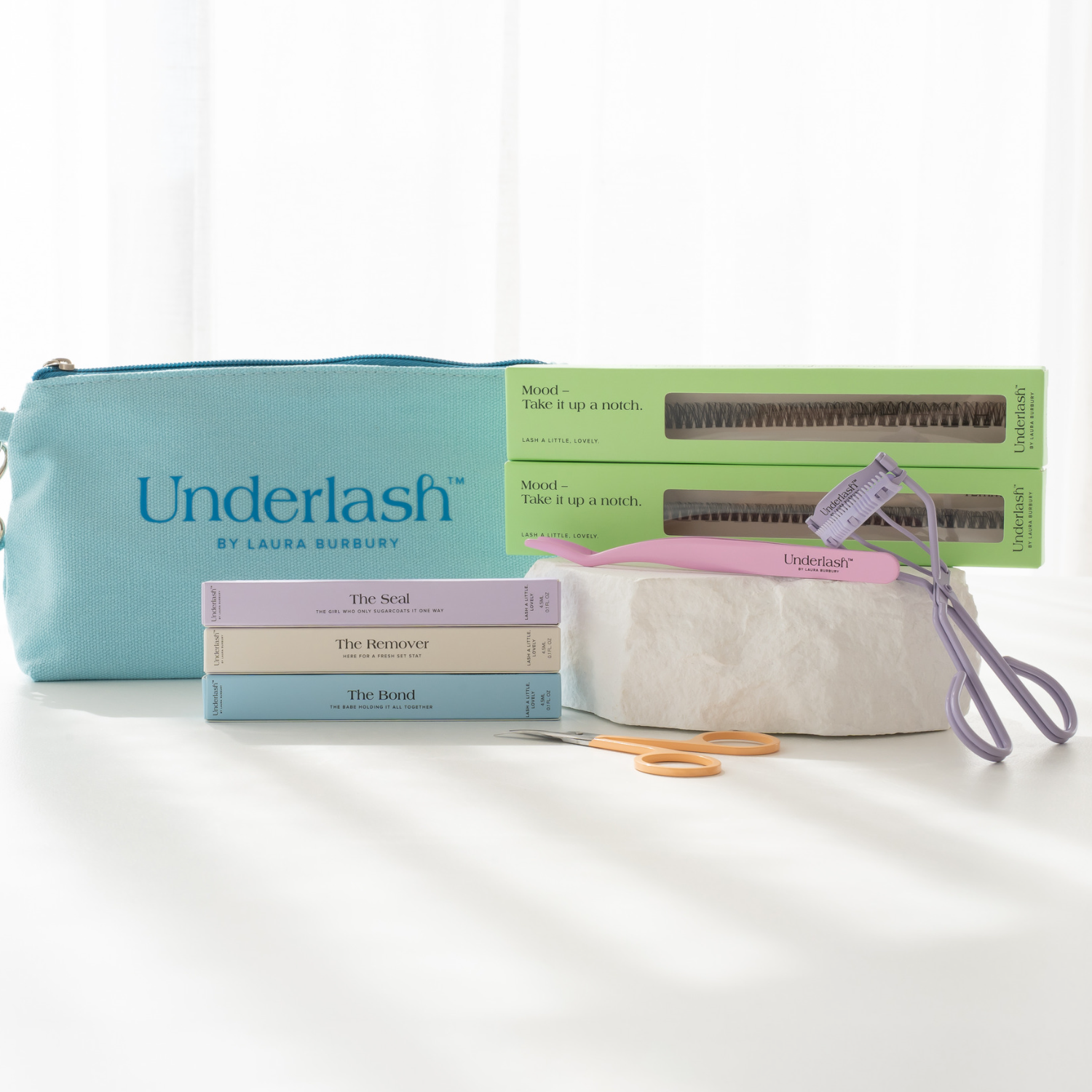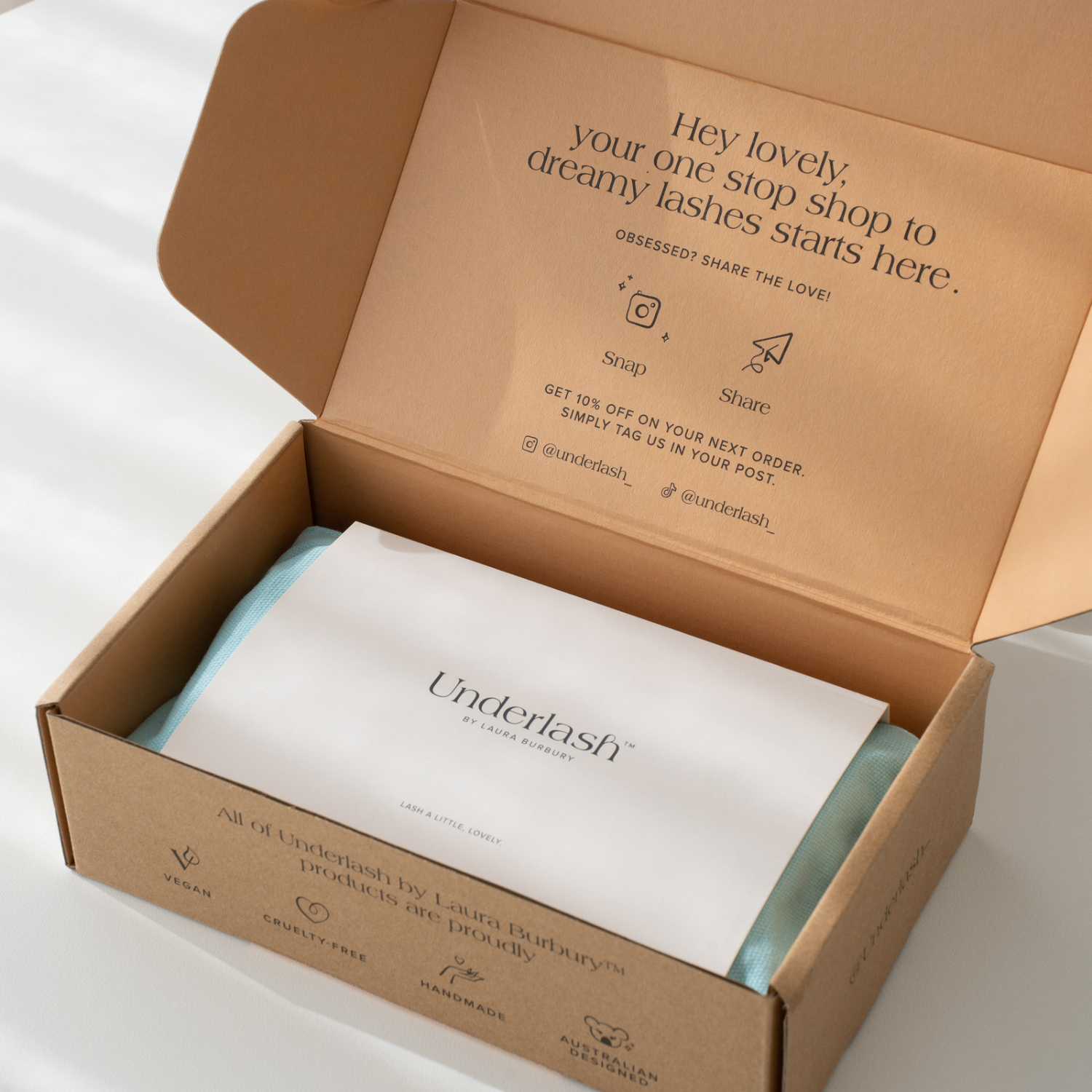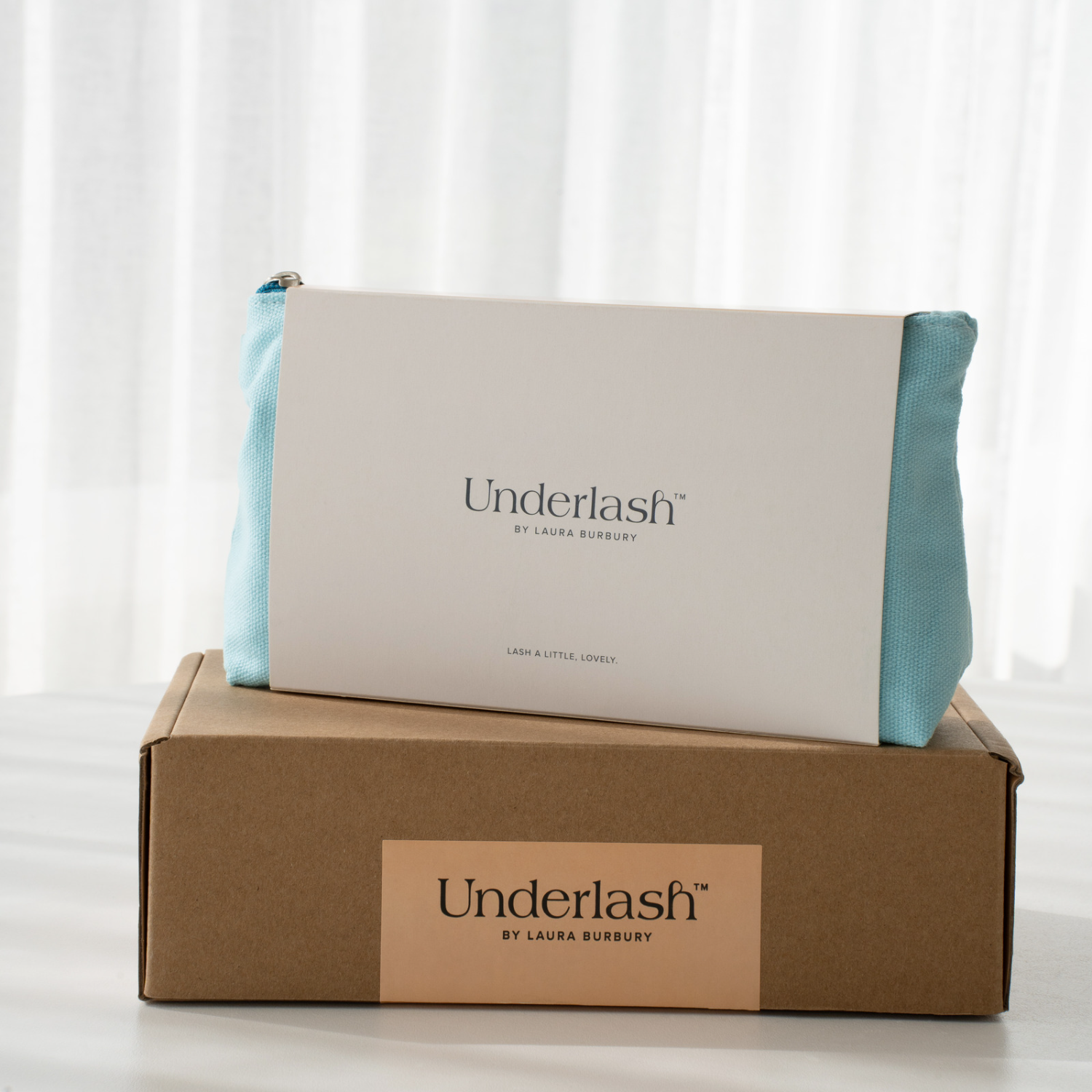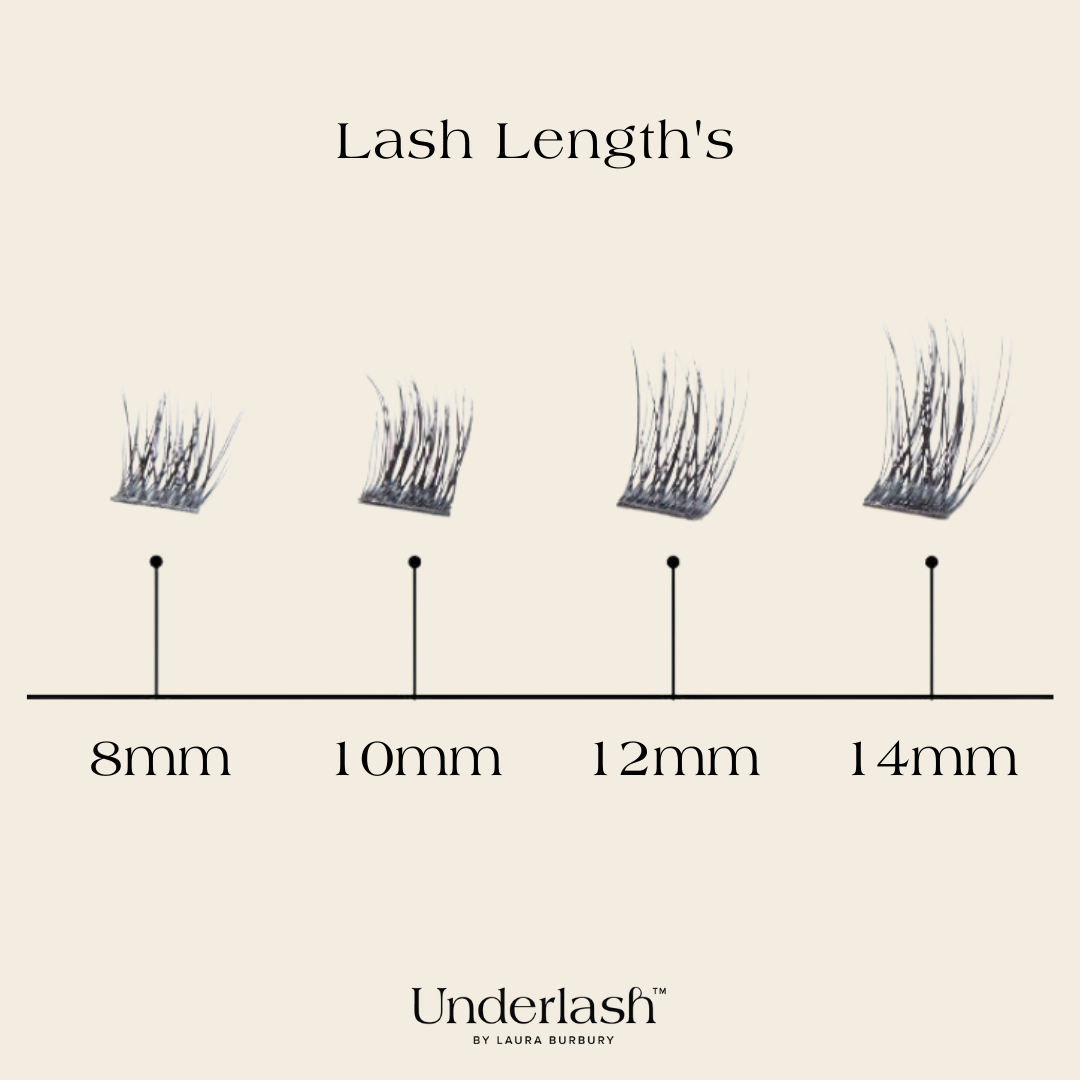 Our Eyelash Extension Kit Offers a Lifetime of Use
Our award-winning Starter Eyelash Extension Kit has all you need to get salon-style eyelashes in 10 minutes, 5 steps - and lasting up to 7 days. Includes 2 x lash lengths in your chosen style. Unsure which style to choose? Take the Underlash quiz.

Unsure which to choose? Take the Underlash quiz.
Introducing the Underlash Starter Kit - your go-to solution for achieving flawless eyelash extensions from the comfort of your home! This must-have kit comes in a stylish travel bag made from recyclable materials, complete with a waterproof inner layer to safeguard all your DIY lash essentials.

With the Underlash Starter Kit, you'll have everything you need to create the perfect lash look. Whether you're a beginner or an expert, this comprehensive kit has got you covered. Say goodbye to pricey salon visits and hello to stunning lashes that you can create yourself, anytime, anywhere.
Firstly what is The Bond? Included in our eyelash extension kit, the bond is essentially the glue that binds the Underlash lashes to your natural lash.
We suggest using the white bond that dries clear on Brown lashes and the Black bond with the black lashes.
Don't overthink it, it's just the colour of the bond that sits between your natural lash and Underlash extension.
The Underlash kit is a single purchase eyelash extension kit that requires refilling. It includes two packs of Underlash lashes that can be used for 4-5 sets of lash applications, varying on the size of your eyes. The bond, seal, and remover will last for approximately 8-10 sets or around 3-4 months.

The Bond, Seal and Remover have a 6 month shelf life. 2 packs of lashes should last you 4-5 weeks.
Free standard shipping in Australia over $50. International worldwide shipping is $20 AUD flat rate. If your order is made Monday - Friday your dispatch time is usually within 24 hours of the order being made.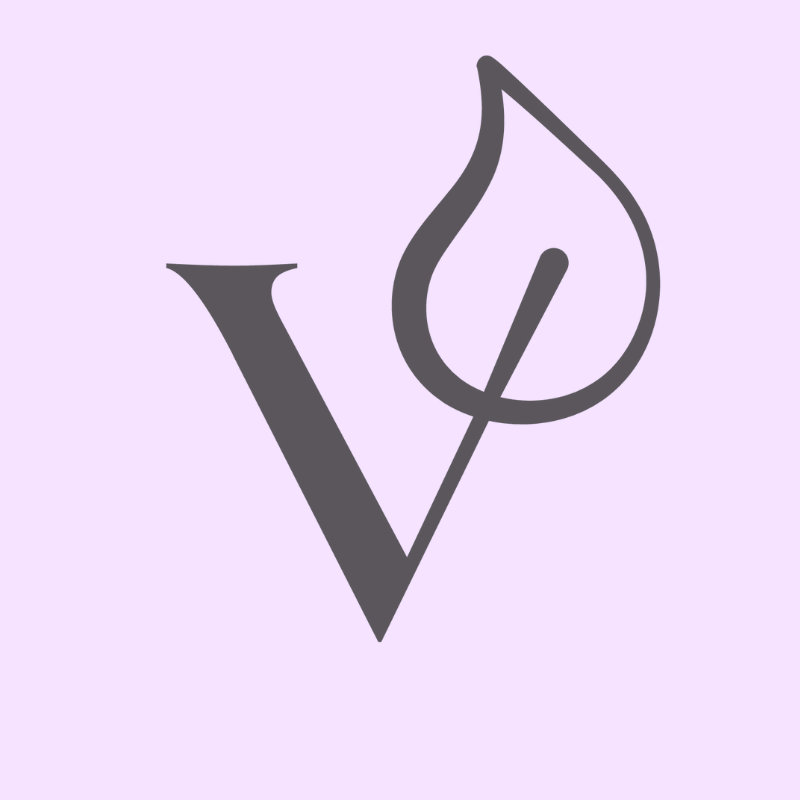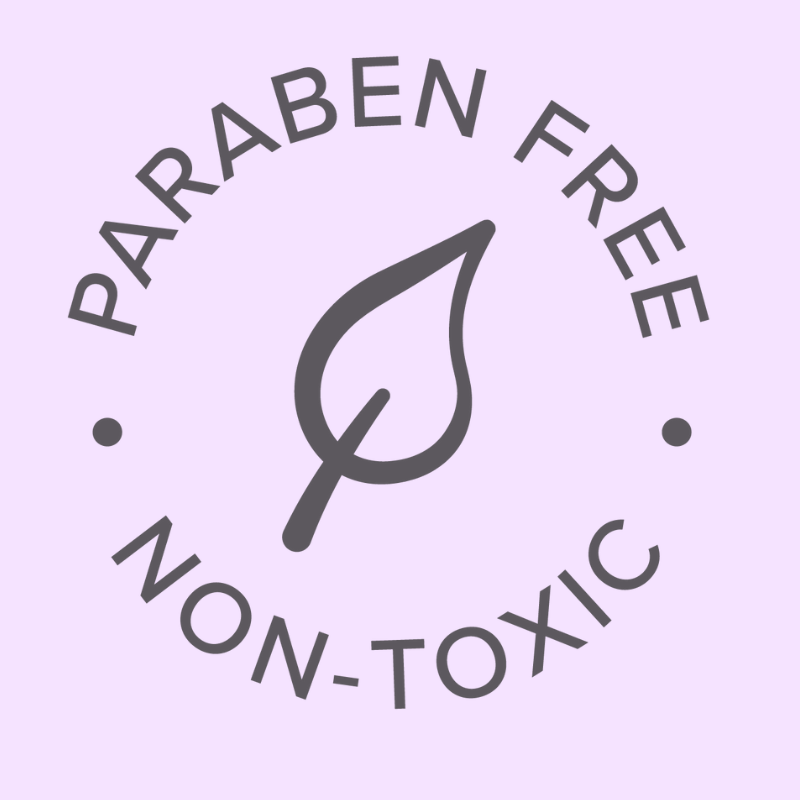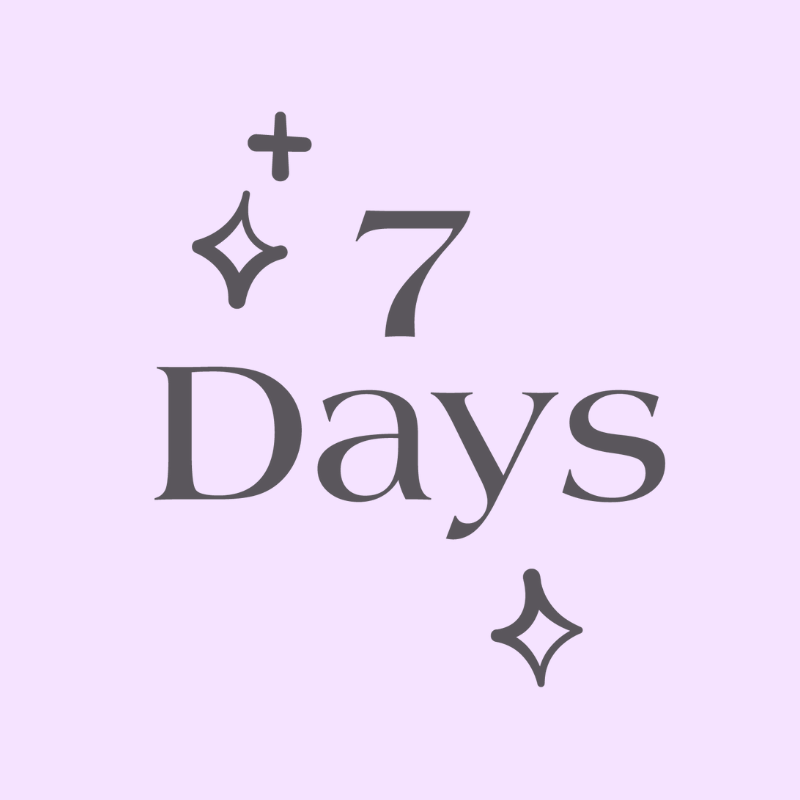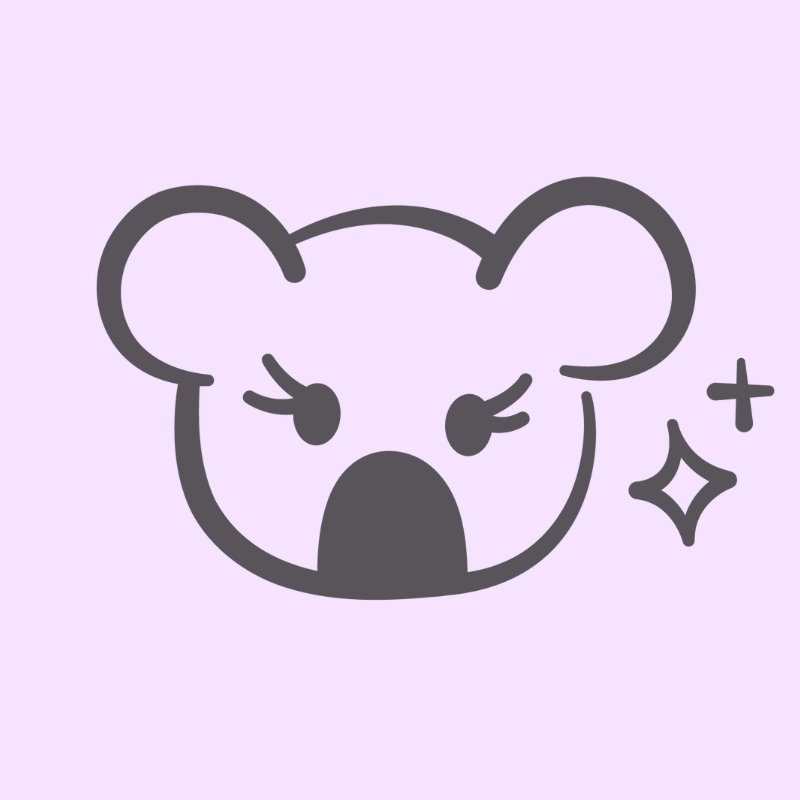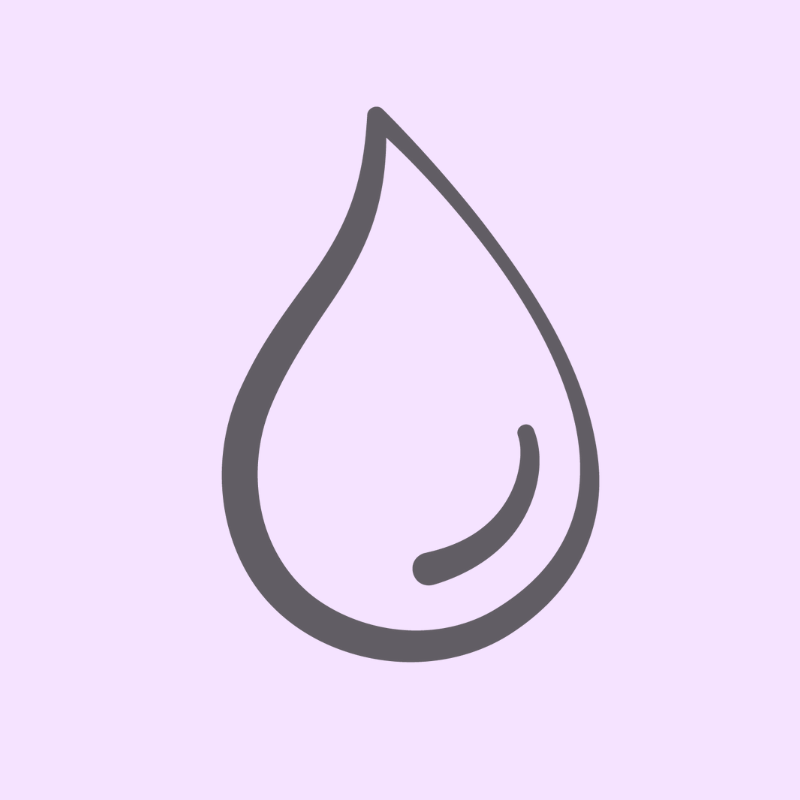 FAQ'S
Underlash is the most convenient way to apply lash extensions with our DIY eyelash extension kit, as your eyes are open during application.
The bond stays sticky so you can move the placement of the lash easy without the glue drying too quickly. Even with no experience you are able to apply the Underlash lashes following our step by step guide, keeping in mind there is a learning curve so after each application you will get better!
Ok hear me out, Give yourself 30 minutes for your first go. This is HEAPS of time and yes I hear you, You said 5 minutes! I promise, this will come but I want you to read the instructions and take your sweet time.
The Underlash eyelash extension kit is a single purchase that requires refilling. It includes two packs of Underlash lashes that can be used for 4-5 sets of lash applications, varying on the size of your eyes. The bond, seal, and remover will last for approximately 8-10 sets or around 3-4 months.
Underlash bond is water-resistant but don't go deep-sea diving with them just yet. For the first 48 hours after application, keep those babies dry to let the bond set properly. If you need to clean your face, play it safe and use wipes and ear buds to get into those hard-to-reach areas. And if you accidentally get them wet in the shower, just give 'em a pinch and reseal for maximum lash longevity.
Nope and we are super proud of this. Just be sure to stick to the recommended 7-day wear time and use our specially formulated remover for easy and damage-free removal. Our nourishing ingredients work to break down the bond, leaving your natural lashes unharmed and healthy.
The reason why the underlash eyelashes are so light weight and comfortable is because the lashes have been hand made which makes them delicate.
The lashes are not designed to re use after the 7 day wear but we have had many Underlash wearers say they re use their lashes. We recommend you do not reuse the eyelashes from your eyelash extension kit for hygiene reasons, but if you lose a lash during the 7 days you can definitely re apply that lash.
You will receive 2 packs of Underlash lashes in 2 different lengths in our eyeash extension kit. The 2 different lengths are advised to create a dynamic look using shorter lashes in the inside and longer on the end. each packet contains around 20-23 segments.
Need help with choosing your lashes? Take our quiz here.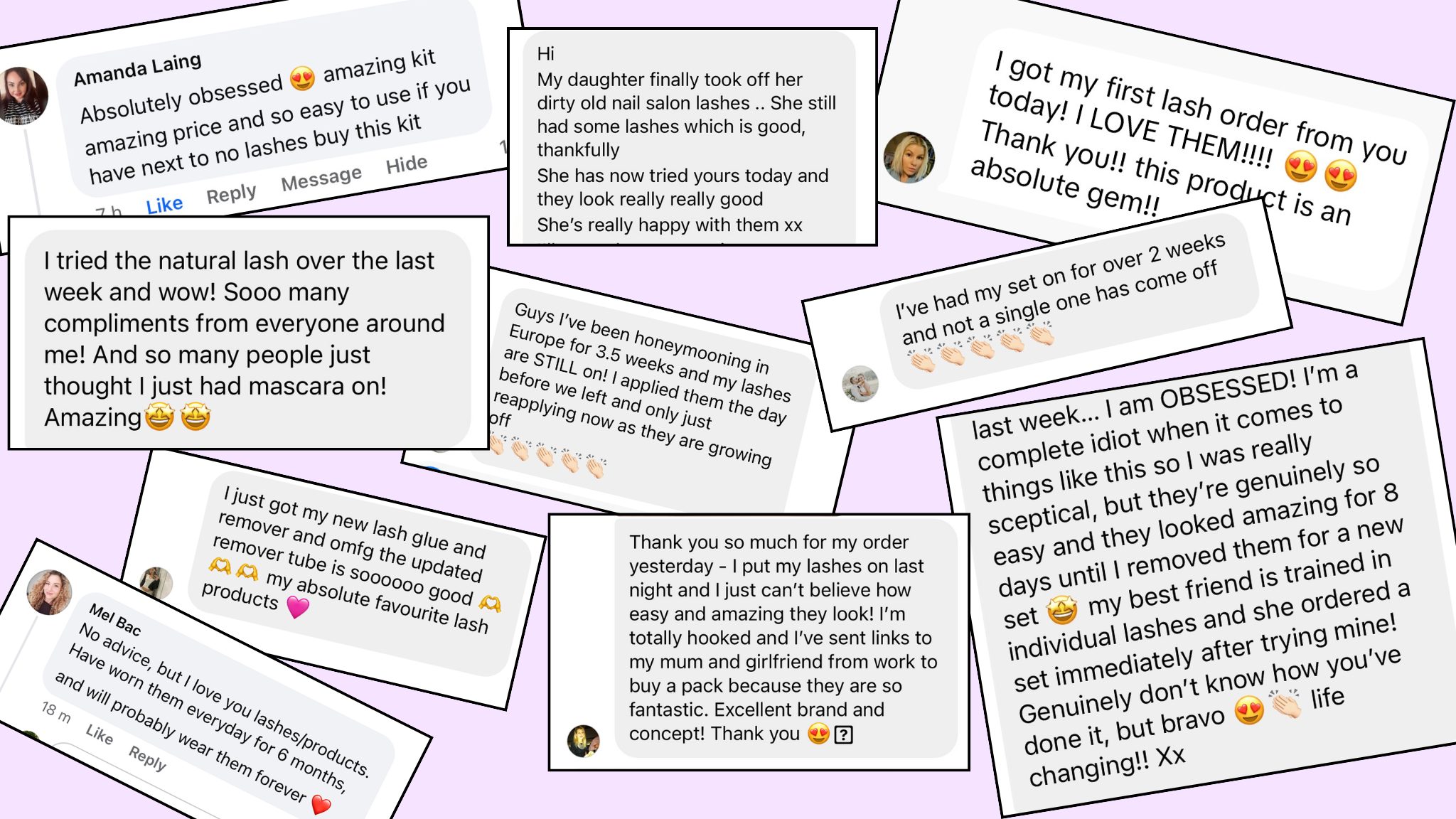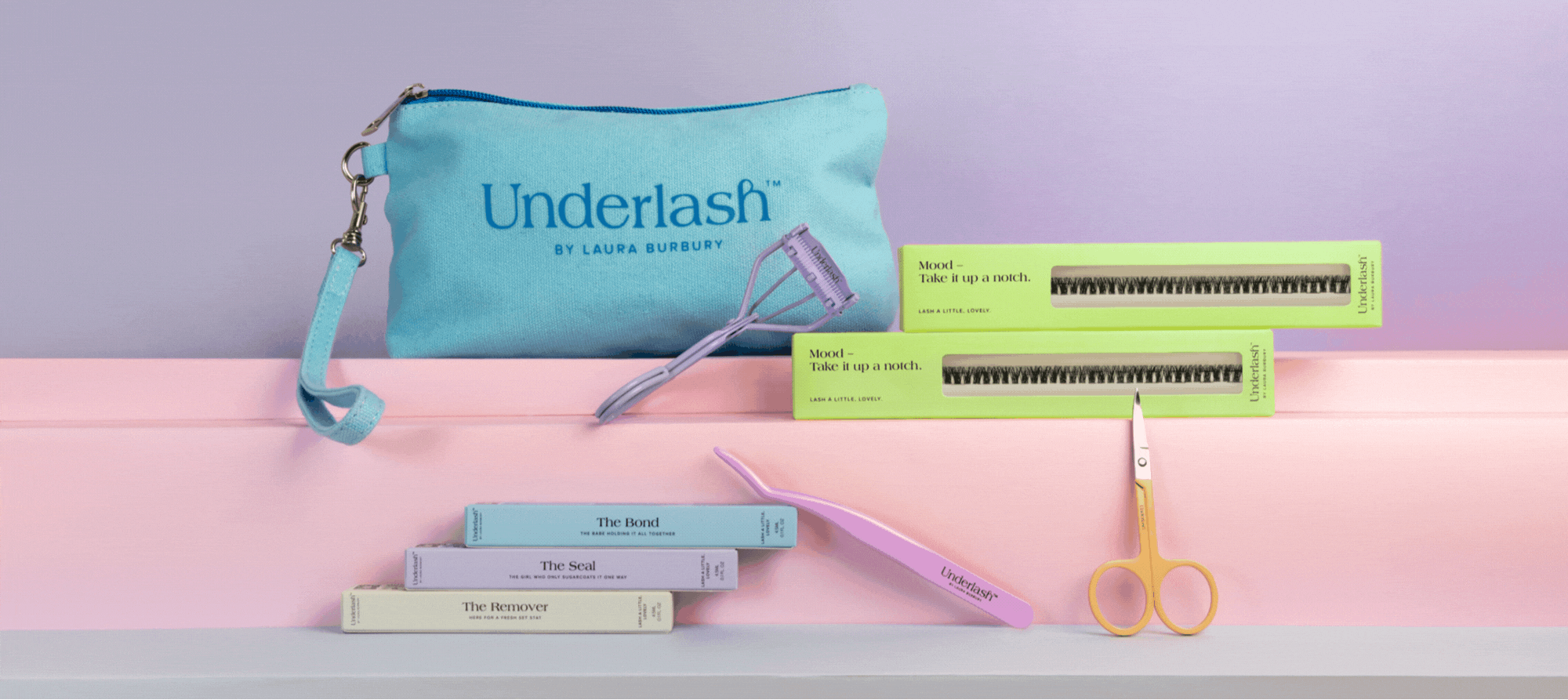 What our customers are saying
Testimonials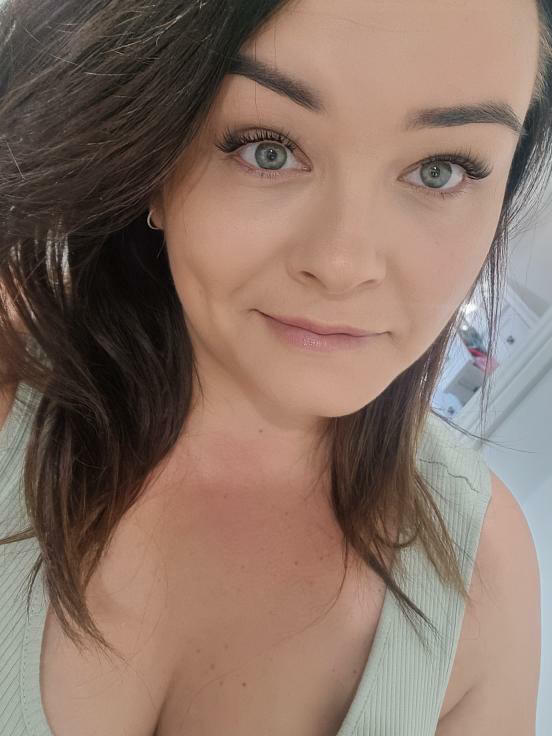 Alex P
I love the way they look & feel
These lashes are amazing! I love the feel and look! I got the hang of them quickly too! Thankyou xx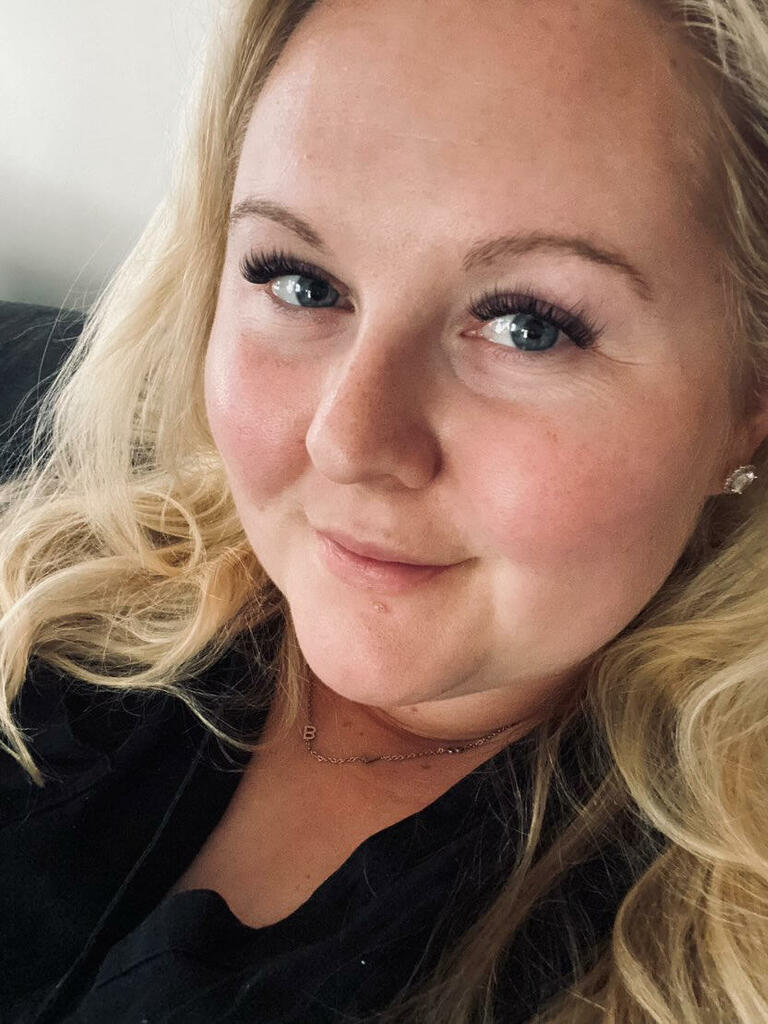 Laura M
The easiest lashes EVER
These lashes are a work of art! They are incredibly easy to apply, light weight and look incredible. Being a new mum with little sleep and little time these are quick to apply and make me feel human again. Thank you!!!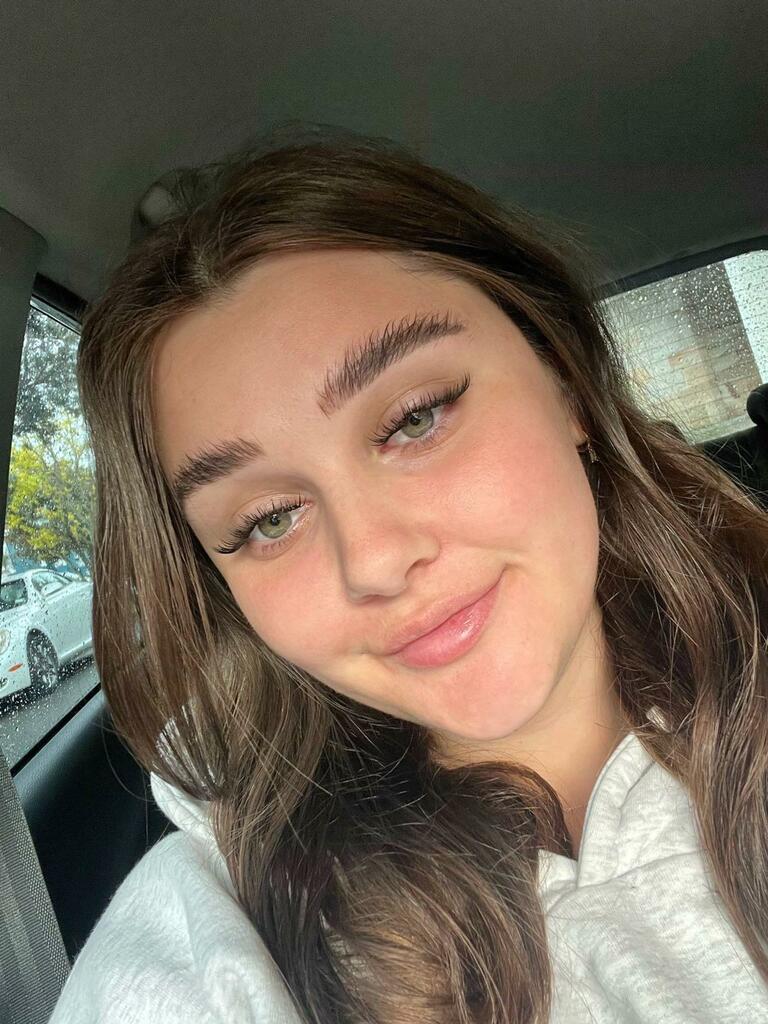 Harmony F
They last all week!
Love my lashes I got the style Iconic in size 12mm and 14mm. Heres a picture of the lashes at the end of the week!! They still look amazing.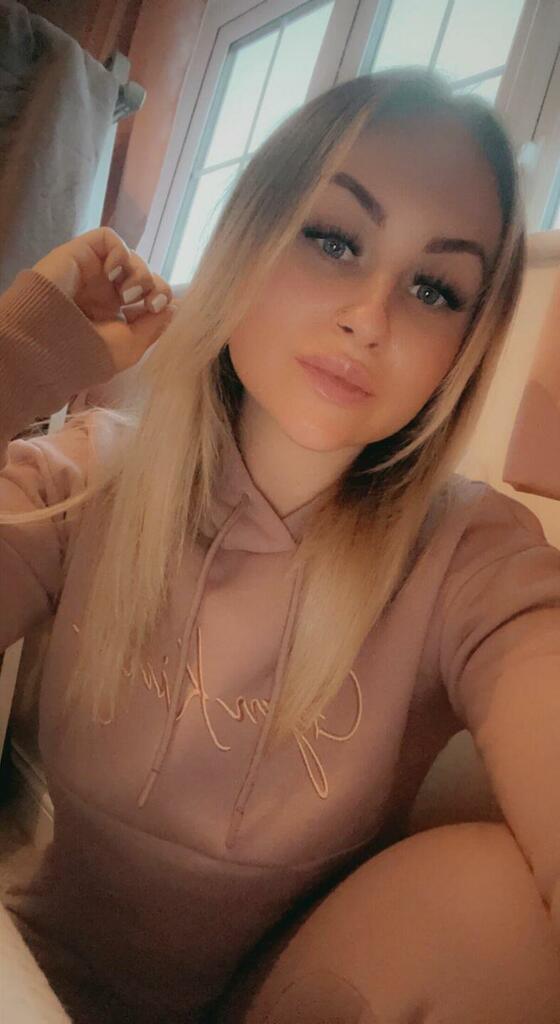 Valentina C
The lashes are super easy to apply
This brand has changed everything. I received my kit and everything was great quality (it's always a risk buying online) . I loved all the packaging and the bag it came in. The lashes are super easy to apply and I didn't react to the glue like I do at salons.
Underlash Vs Salon lashes
Let's compare the difference
| What makes us the best | us | them |
| --- | --- | --- |
| Damage free remova | | |
| Toxin and paraben free | | |
| Hypoallergenic and formulated for sensitive eyes | | |
| Bloodshot eyes after application | | |
| Affordable | | |
| Cyanoacrylate & latex free | | |
| Ultra light and weightless | | |
| Flexible wear time | | |
| Full control of style & length | | |
| Strong fumes | | |
| 10 minute application time | | |
| Apply at home | | |
Your ultimate at-home glow-up.
Salon quality lashes with our DIY eyelash extension kit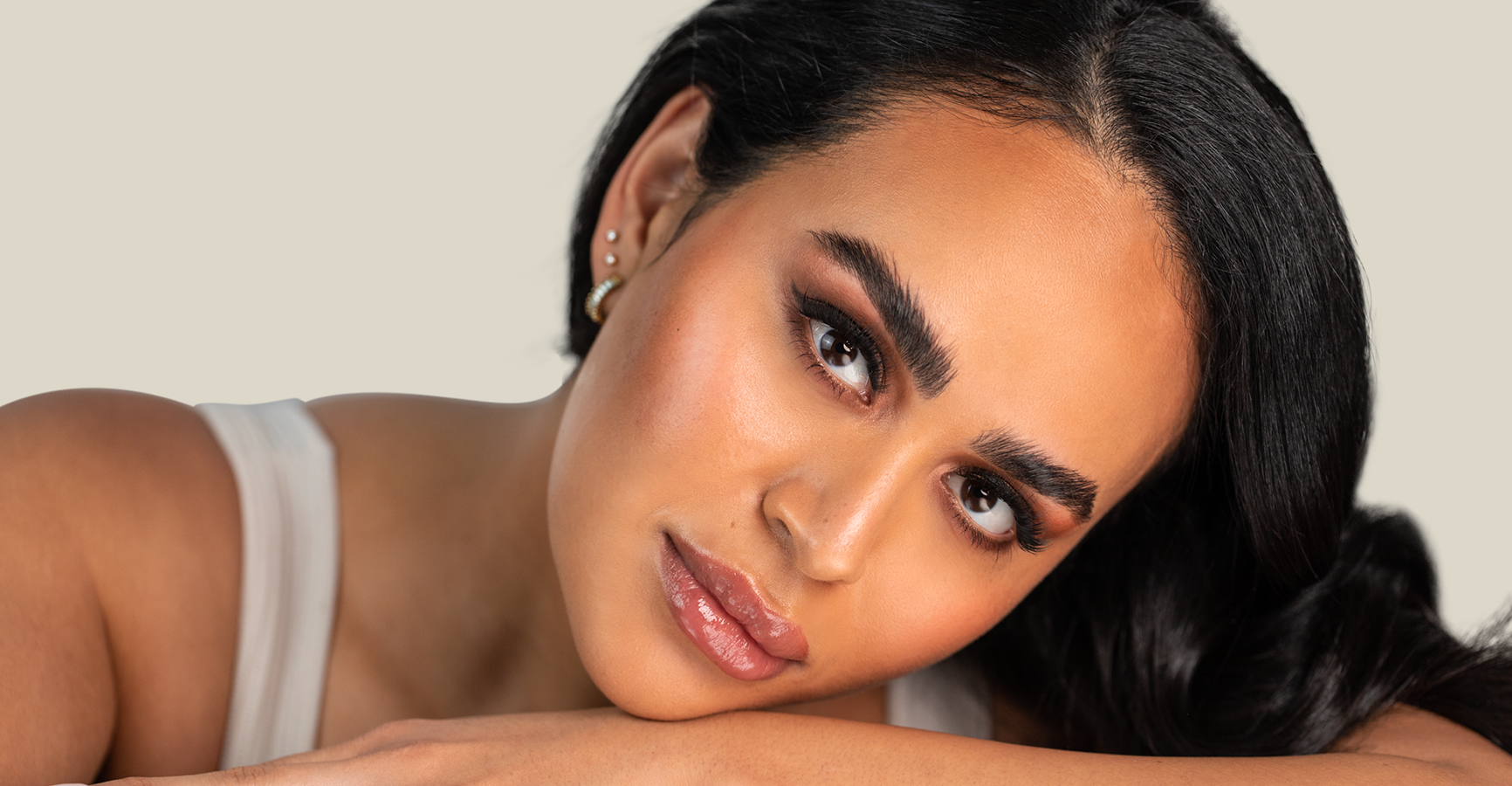 Obsessed!!!
Okay ladies I have literally tried everything when it comes to eyelash extensions and let me tell you these don't compare.
I use to go to a lash tech every 2 weeks but my natural lashes were taking a massive hit (falling out etc). These have been a massive game changer, I've tried 3 different brands now since then & this is the only brand I can confidently say I will purchase & recommend again.
The starter kit is so cute & personal I don't know how to describe it, you'll just have to get it to understand what I mean 😅
ANSOLUTELY IN LOVE
the lashes were so easy to apply. I have order magnetic ones who say they're easy to apply and could never put them on. These literally took 10 minutes to apply and lasted over a week !!! So in love with them
The best durable lashes
Hi, i just wanna say the durability of these lashes is top quality. I went to a music festival on saturday it was hot. They withheld the sweat, the heat and the torrential rain at the end. Ive still got the same set on no movement or loose lashes and they are so comfortable.
I just want you to know your product is amazing this is my 4th set and im addicted. Thank you 😊
I didn't believe the hype until I tried them!
I have never been able to apply strip / singular lashes with any success so I was hesitant to purchase underlash but I was shocked at how easy they were to apply and how amazing they look! You won't regret purchasing them!
GAME CHANGER!
I am absolutely loving these diy lashes. They are so easy to apply, they really do stay on for ages and have become apart of my weekly routine. I love the brown lashes too as they look so natural. Will definitely be purchasing again and again, AND AGAIN! Obsessed
Blog posts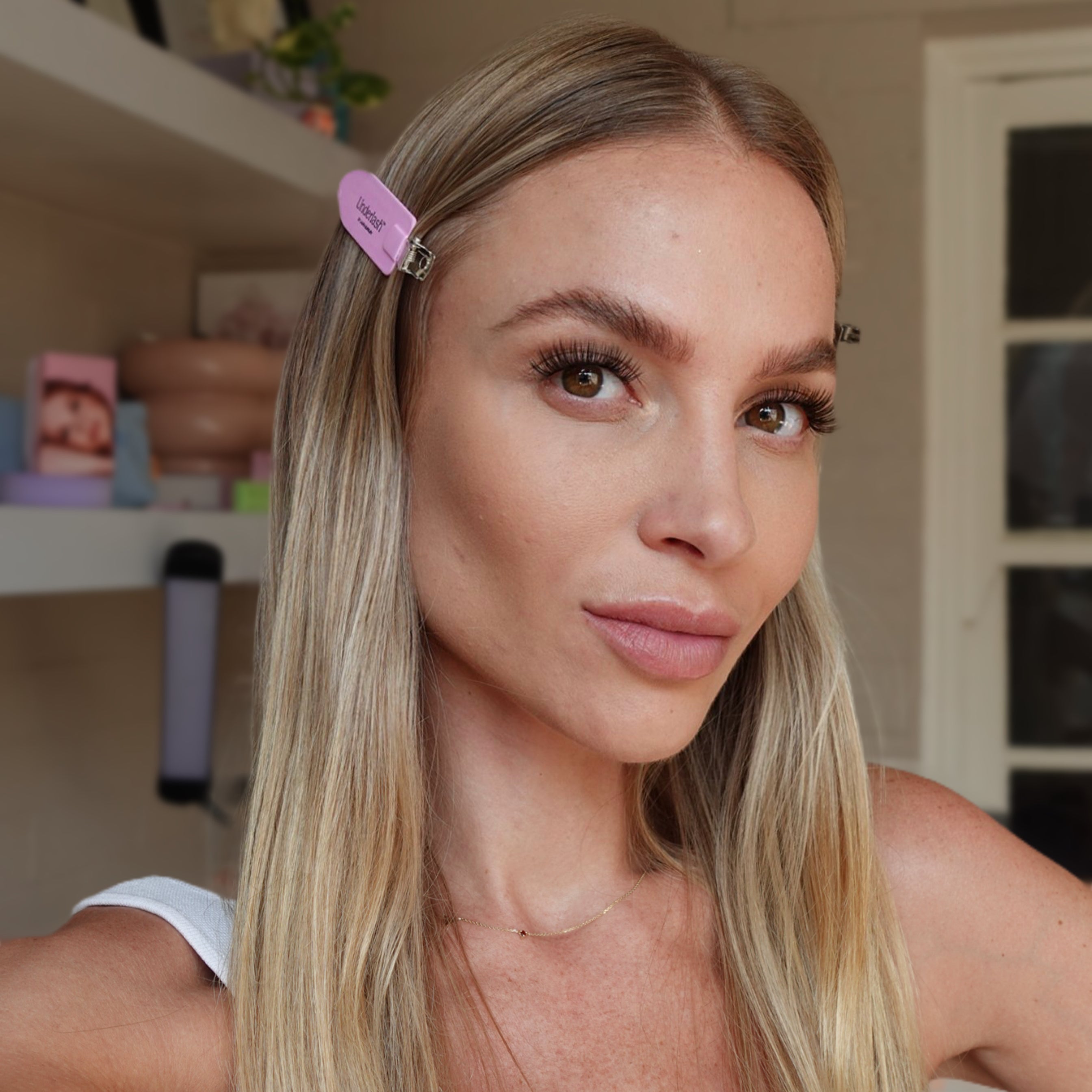 ITry The Latest Trend - Brown Lash Extensions At Underlash, we're thrilled to introduce you to...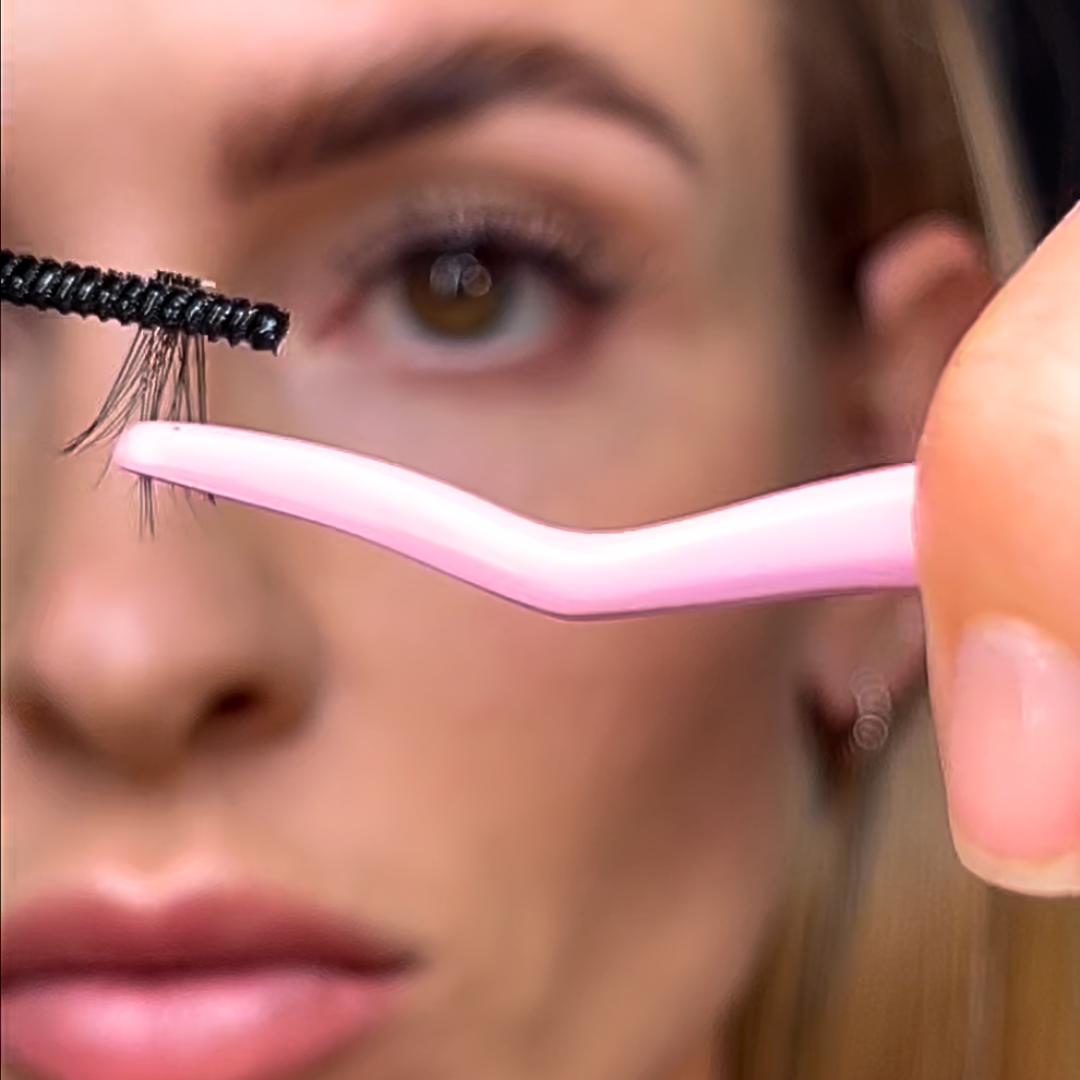 At-Home Lash Extensions: Master the Art of Lash Stacking with Underlash by Laura Burbury™ Are ...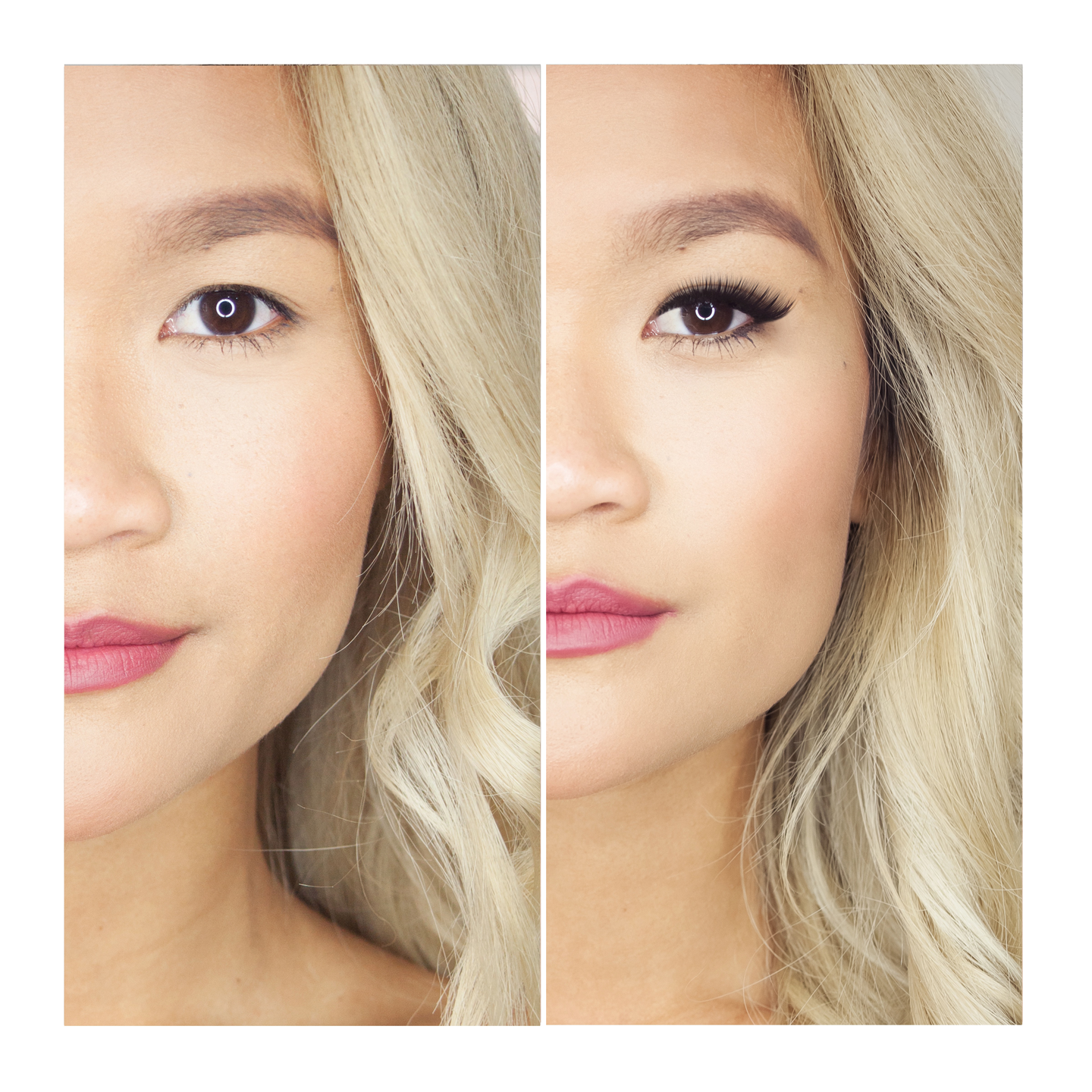 If you have hooded eyes you can still achieve a gorgeous look with eyelash extensions. 'Hooded ey...