Why choose to DIY your eyelash extensions with Underlash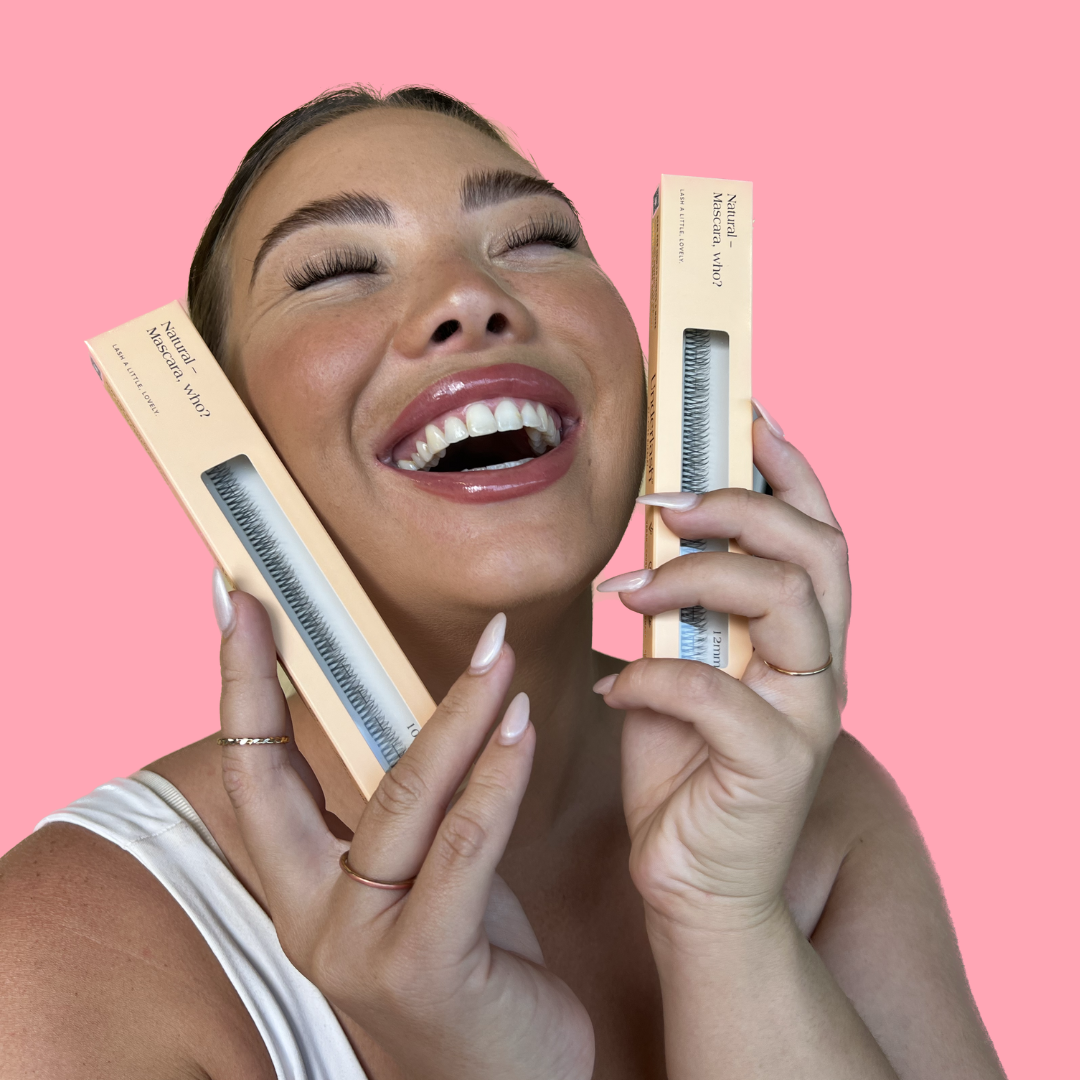 Lash extensions at home – the ultimate DIY
Nothing beats the confidence you get from a fresh set of eyelashes. But let's be real, in-salon lashes are pricey and a major time commitment! Now you can get quality lashes at home, on your terms in a fraction of the time (and cost!) Sounds great, right?!
 Underlash by Laura Burbury is an absolute game changer for busy people who want to look and feel fabulous. It's a premium DIY lash kit that has everything you need to achieve salon style eyelash extensions in 5 easy steps, no appointment necessary.
'But lashes can be so fiddly!' we hear you cry. With the right tools and a little bit of know-how you'd be surprised at how simple doing your own eyelashes can be – even for an absolute noob! With a little bit of practice, a full set will take less than 5 minutes! Underlash is the brainchild of Laura, a highly sought-after Beautician living in Sydney. During the peak of Covid lockdowns she saw a need for her clients to be able to do their lashes without visiting the salon. As a busy working mum herself, finding time for self-care was almost impossible unless it was after everyone was in bed!
 Whether you're a lash devotee, haven't had them done in a while, or always wanted to but couldn't justify the cost or time, then Underlash is for you.
 Underlash products are designed with all eye shapes and structures in mind, and the quality is second to none. The lashes are designed to last between 1-7 days (wear time is completely upto you) You can easily remove them at home at your convenience and they are completely damage free. Your Beauty, Your terms.
Underlash have been specially designed and crafted for under the upper eyelash application. The lashes are featured on a Superfine band and applied in clusters which are customisable by you, so if you need a touch up you can literally DIY – no more waiting for an appointment with gappy lashes.
 But don't just take our word for it, check out some of our happy customers have to say:
The lashes are so light!
I can't believe how simple and enjoyable it was to apply the lashes, I have never been able to apply lashes until now. I have tried the natural and mood and love both. - Jess G.
They are run proof!
I love these lashes as they can be worn without make up and look like professional salon lashes without the price tag or the lengthy appointments. My baby is due in February so I am so glad I have come across Underlash so I can feel glam without leaving my newborn. - Eadaion L
Removed with ease
I was so impressed with how easy it was to remove my Underlash lashes with the remover supplied, they glided off my lashes with no pulling & my lashes were in the same good condition as when I applied them. I've used false lashes before & been disappointed that my lashes were in poor condition after removing them. Thanks Underlash! - H
Here you can find more fab reviews or leave us a review here
 We believe (and so do our customers) that Underlash technology is the easiest and most convenient way to apply lashes. One thing Covid has taught us is that we don't need to spend the money we were before to feel fabulous, and we may just be the lash tech ourselves!
 So go on, lash a little, lovely x